Discussion Starter
•
#1
•
Since a lot of Versys owner seem to run a 12V socket mounted in the same location, here's possibly the cheapest way to run a voltmeter on your bike... when nothing else is in that socket. And it's not raining. LOL
I wanted to run an 12V outlet on my VFR and I also wanted to keep an eye on the RR since they are the only weak point of VFRs, so I out the two things together.
Here it is on the VFR:
And on the Versys, looks pretty nice I think! You can ride with it, or just carry it for a piece of mind if you need to keep an eye on your voltage.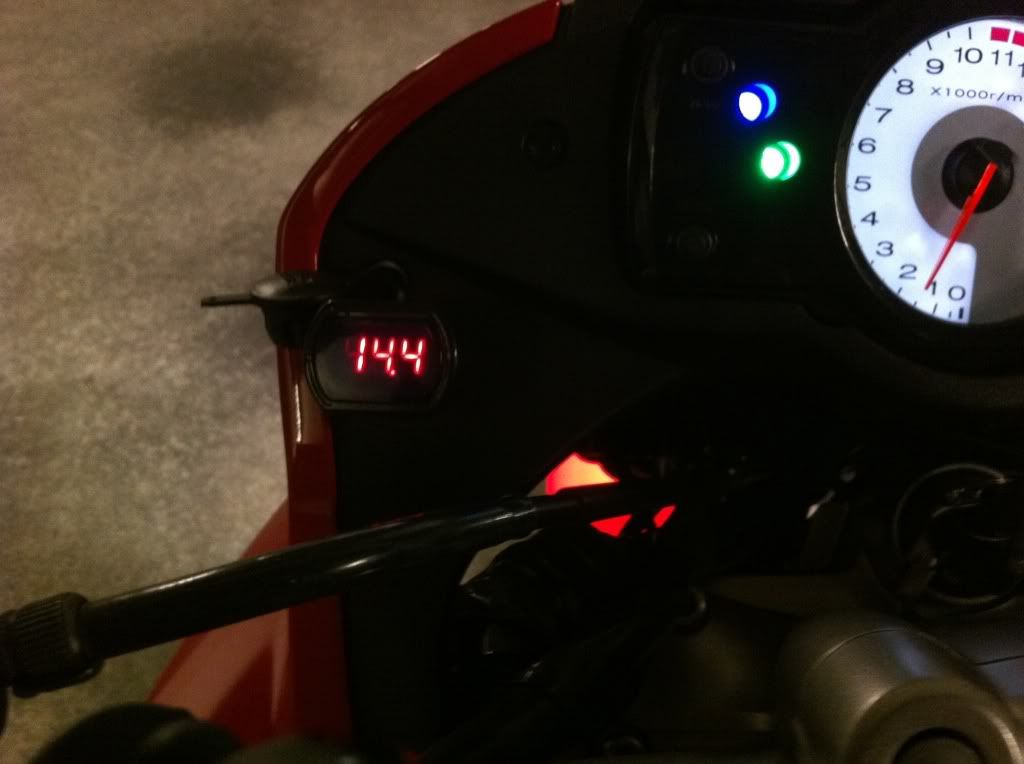 You can get them on Ebay, mine was either $6 or $12 shipped.
Anyway, a couple of questions, one is, what are the two tabs with threaded holes in this picture? One in the upper right part of the frame where the throttle linkeage is and the other directly above the head between the cams.
And the second question is, anybody knows what is the electrical connector for? The one in the upper left corner:
Thanks!:cheers: