Discussion Starter
•
#1
•
I took a break from work yesterday and looked for Fall colors and some interesting roads. Got a little bit of each. My ride went across Massachusetts along HWY 2 with a nice ride along the Quabbin Reservoir and a few brief stops. I then rode farther west through the Pioneer Valley to the town of Erving for a nice lunch at an antique shop named the Freight Station that also had a lunch counter. Pushed further west after lunch until HWY 112 and rode that north to Vermont and connected to HWY 9 and looped back east with another stop at the grand lookout of Hogback Mountain. Quite a few people enjoying the view. Speaking of views, here are a few photos from the trip.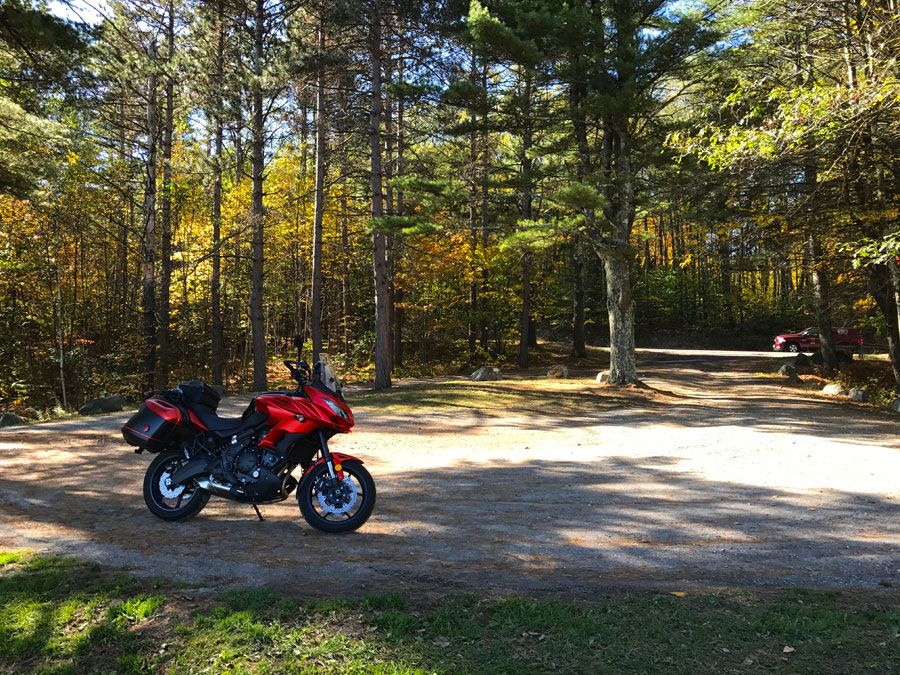 Thought I had the rest stop to myself and then some dude in red pick-up truck rolls into the parking lot and ruins my photo.
I got a new iPhone and have been playing around with the panorama feature. This is looking east over the Quabbin Reservoir. I know you can't see the water in this photo, it would be off to the right or south from this vantage point.
Lunch at the Freight Station antique shop. This tuna salad sandwich has more calories than their burger. It was good.
The antique shop was huge and in one corner they had a bunch of guitars.
The view from Hogback Mountain overlooking the forest to the southeast.
The guardrail along the overlook is cluttered with stickers and graffiti.
Days are getting shorter and the sun was getting a bit low in the sky so I hustled myself home along HWY 2. About a two and a half hour ride from Hogback mountain back to home.
Hope I get some more days to ride this year... it's always hit and miss with the weather and available time.