This report has little riding, but has more to do with the destinations. Dianna and I took an overnight trip from San Miguel De Allende to the neighboring towns of Queretero and Bernal here in Mexico last week. Here are some pics of the towns and areas we've visited.
Queretero is a big town of about a half million people, but has a lovely old town, with lots of shops and restaurants.
Getting lost and checking the map.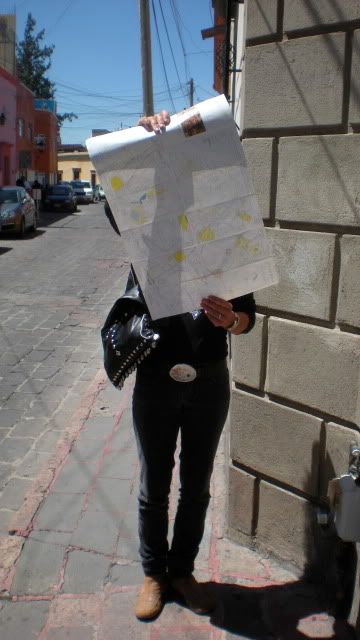 We walked around quite a bit and found a shortage of hotels, (especially less expensive ones). There were several in the 1500 peso range. We finally settled on the Hotel Seraphin, a so-called "boutique hotel" located on Calle Independencia. near el centro which cost 1000 pesos for the night, (about $80US). They have a liquor cart available to the guests which we availed ourselves of, thus increasing the value of the hotel.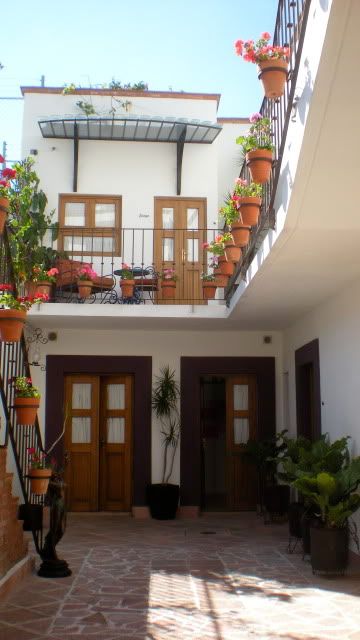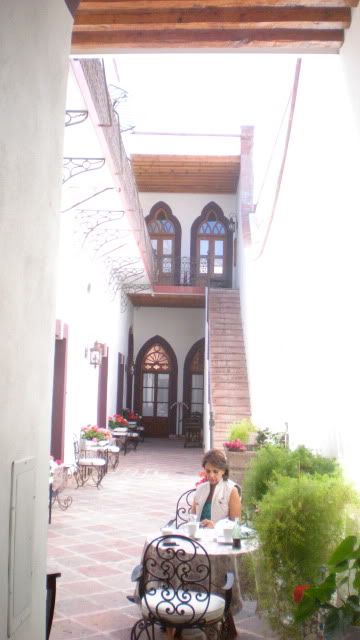 They had a nice sitting area outside our room. I think we might have been the only guests that night.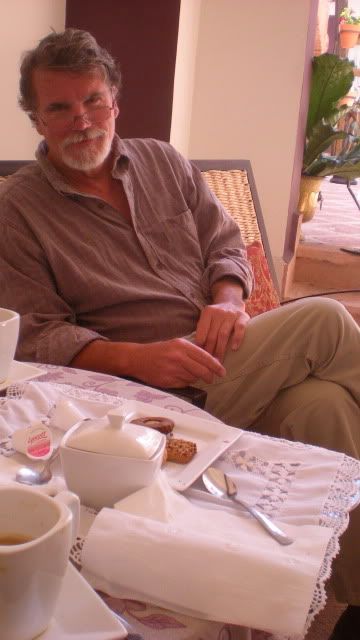 The room was comfortable and well kept.
They also had free parking in a lot about a block and a half away, but let me bring the bike inside their front gate for the night.
We found an open air restaurant about 2 blocks away with a four course meal, (salad/soup/spaghetti/stuffed chicken breast), for 50 pesos, (or about $4US).
The next day we rode out by the aqueduct toward Bernal, a small colonial town. We had forgotten to bring a detailed map, and we ended up stopping for directions about 9 times before arriving there by a circuitous route that probably doubled the mileage it should have taken us to get there.
We had a walk around, ate lunch, and returned to San Miguel by about 5PM.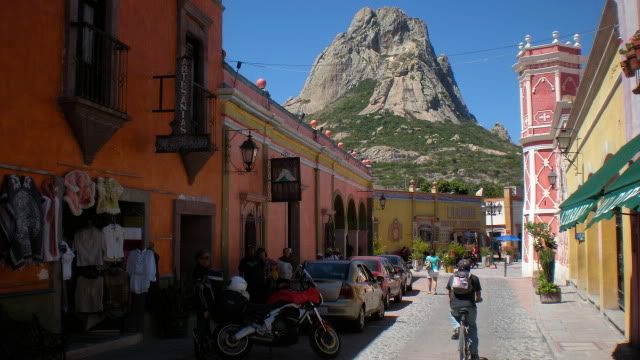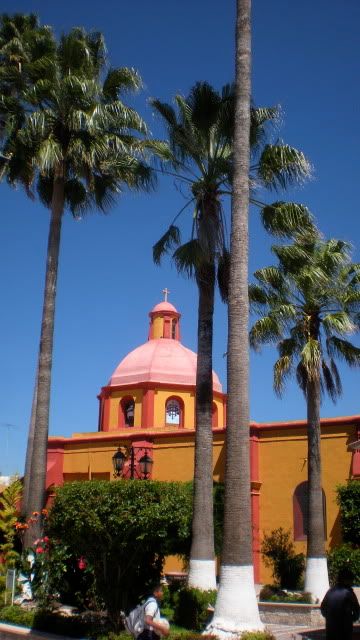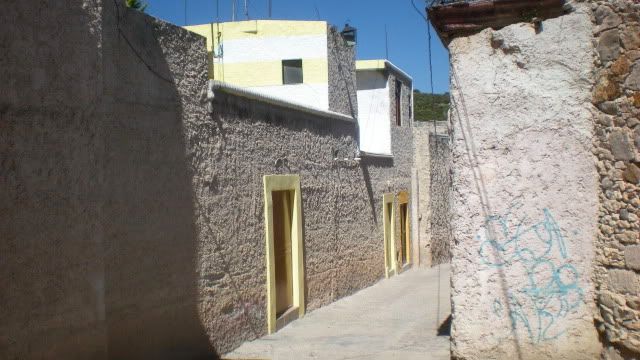 They were both beautiful towns and it was a nice trip, although the riding wasn't very exciting, as it was mostly straight, flat roads.