Hi!
I just picked up a low mileage 2009 Versys a few days ago(June 27th), and have been torture testing the search function of the site!
Fortunately, pretty much everything I need to know appears to be here, and any questions that have popped into my head, I've found an answer for here.
Kudos to all of you for that. As A former DRZ-sm owner, I had a massive knowledge base to fall back on, I looks like you have a strong group here too!
anywho.....
I live in Guelph Ont Canada, Im 48 (as of this writing) and I've been riding on and offroad for 35+ years.
So here's what I bought.
After coming from a supermoto to this.... well, lets just say that this my be a very different bike in a few months. I'm not good at leaving well enough alone.:thumb: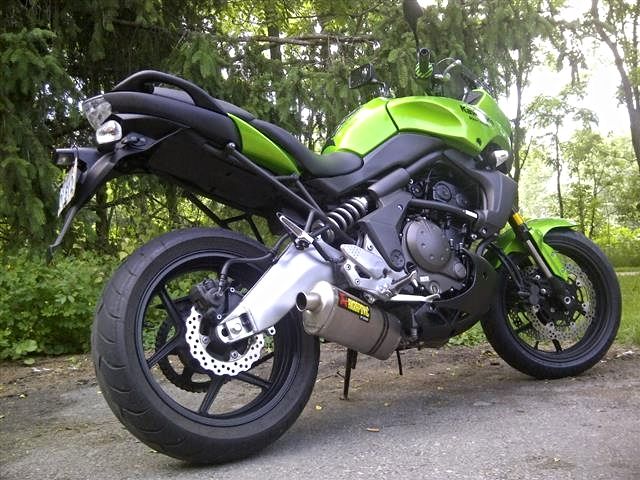 Heres the 50hp DRZsm I built, then sold to get the Versys.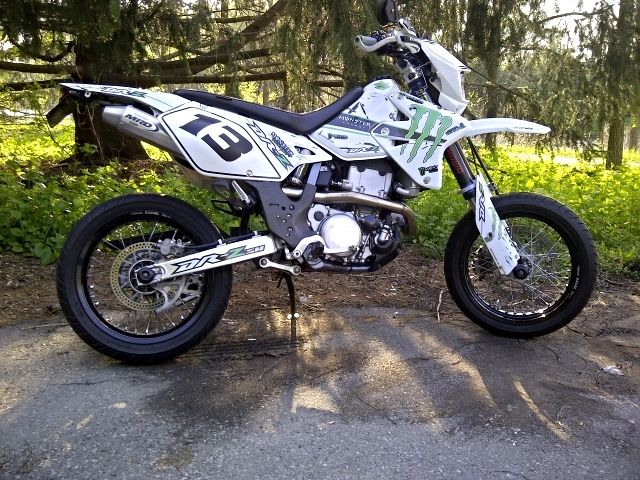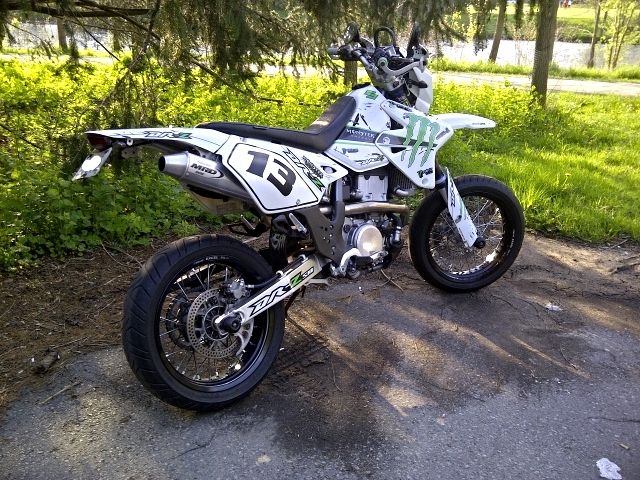 Light, fast And fun. I will miss her. (But not on the highway.....)
Now I just have to try not to act like some sort of motard hooligan on this Versys....:goodluck: