I've been reading a lot of lamentations on the cold weather and it's impact on motorcycling here lately, so I thought I'd post some pics with minimal commentary from a 2k mile ride I recently took around central Mexico. For those of you who are frozen in, I feel your pain.
We started out heading for the west coast at Manzanillo. Checked out San Felipe on the lake but didn't feel like riding 50 km 2-up on dirt.
Our first overnight stop was at Chapala.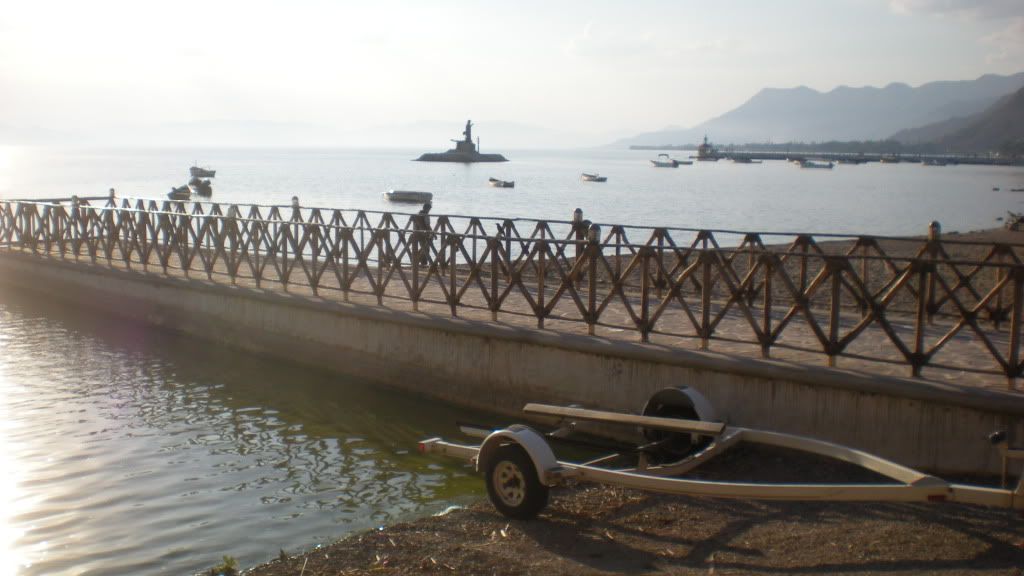 Then on to the coast, overnighting at La Manzanilla. There was a great section of perfectly cambered twisties toward the end of the day's ride, but most of it was a never-ending story of construction and topes.
Rode up into the hills for lunch at Comala, then overnighted in Colima. I thought I'd take advantage of the free food provided with expensive beers on Comala's plaza, but having done so, I would suggest you'd do better to eat somewhere where food is reasonably priced, and drink beer somewhere cheaper as well.
Headed down the coast through a nice section of twists, and few topes.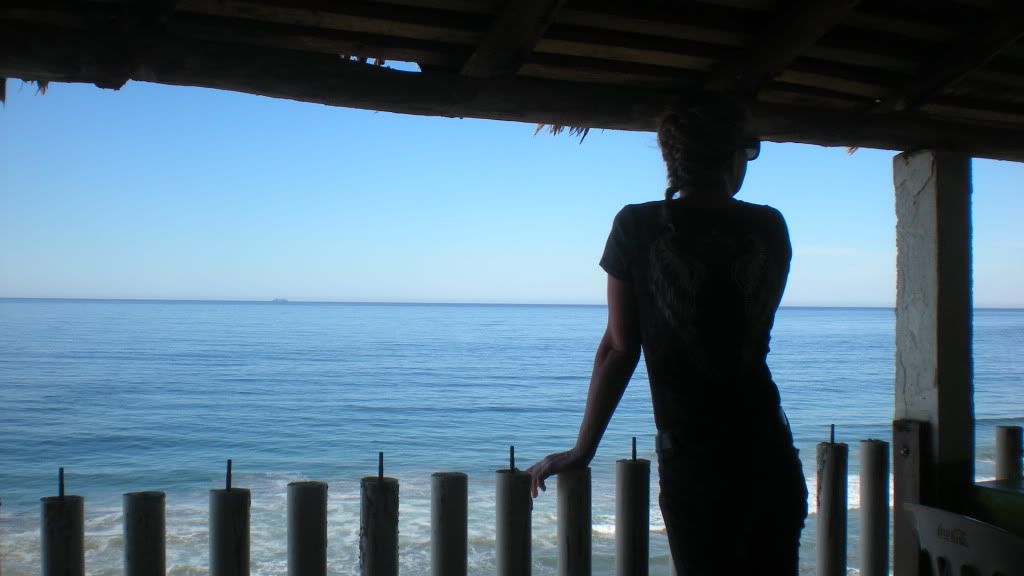 And on to Zihuatanejo. If you ever get to Zihuat, try the camarones al coco, (coconut shrimp), and El Pulpo Feliz, (The Happy Octopus), located at the turnoff to Playa las Ropas. I dream about these shrimp. Costs about 80 pesos.
It was hot down at the coast, so we decided to head back to the mountains. During the ride the Versys was behaving funny and when we stopped for lunch it calved.
We headed up to Tasco.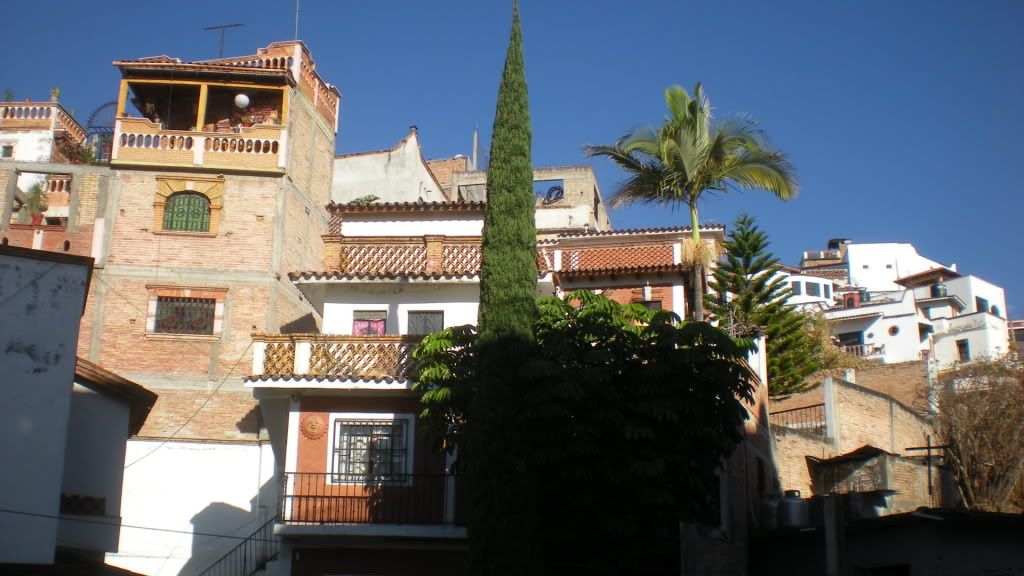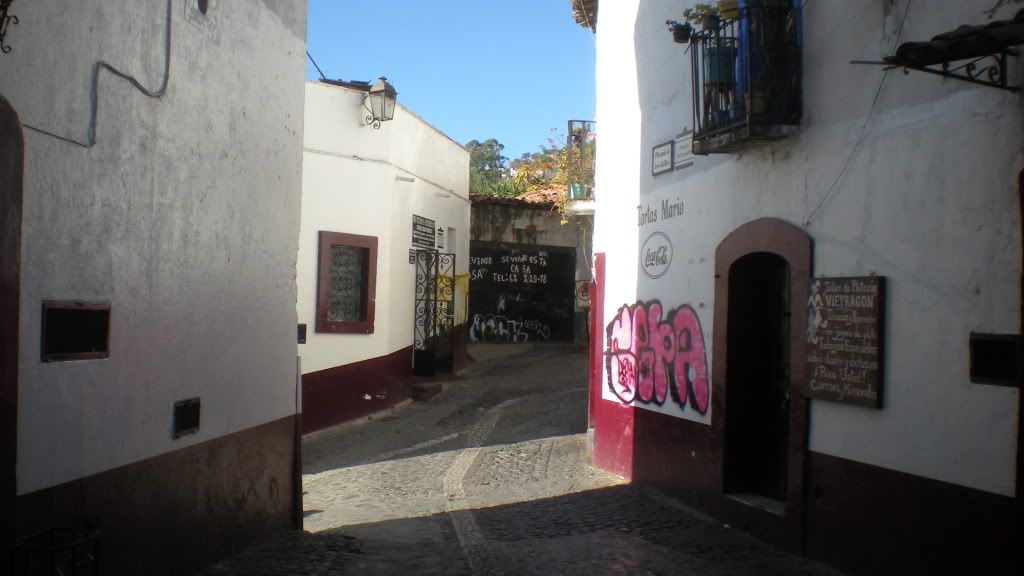 Very steep narrow streets, and photogenic town. We got to see professional wrestling in the zocalo that night. Sorry, forgot to bring my camera.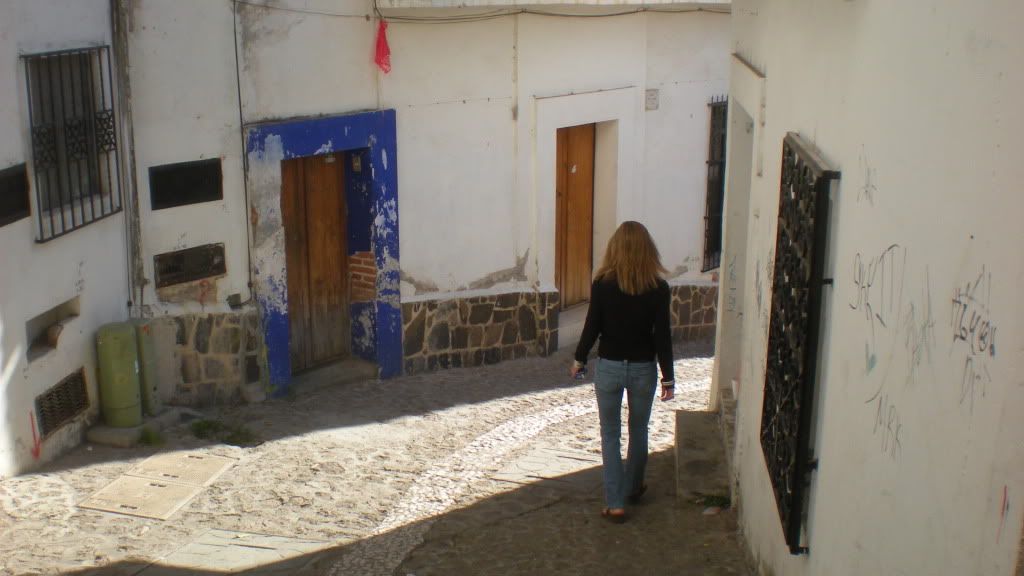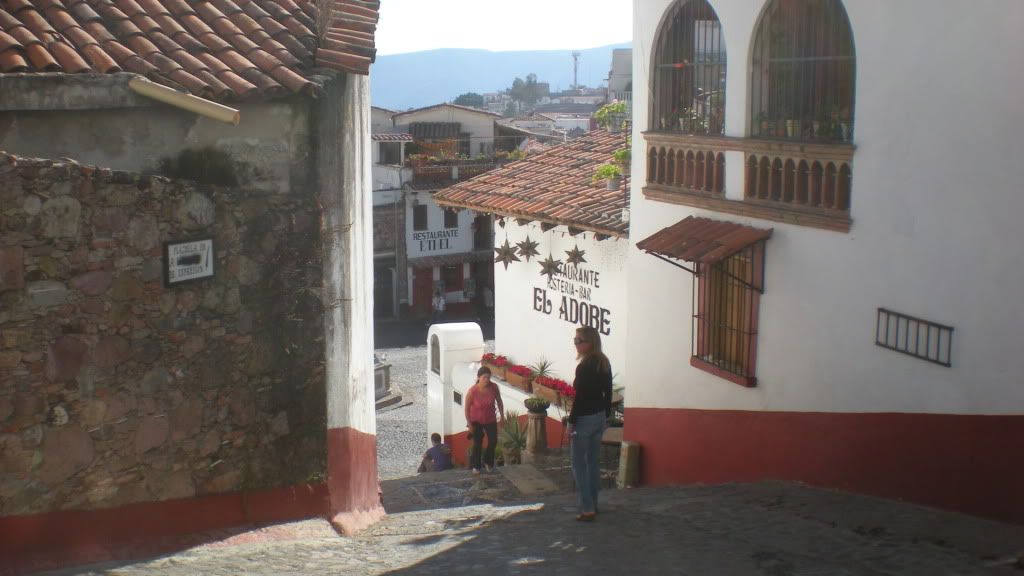 The hill it's built on is riddled with colonial era and later silver mines. If you want to bring home a gift for your girlfriend or mother, this is the town to shop for it, although having said that, I rarely feel comfortable picking jewelry for a woman.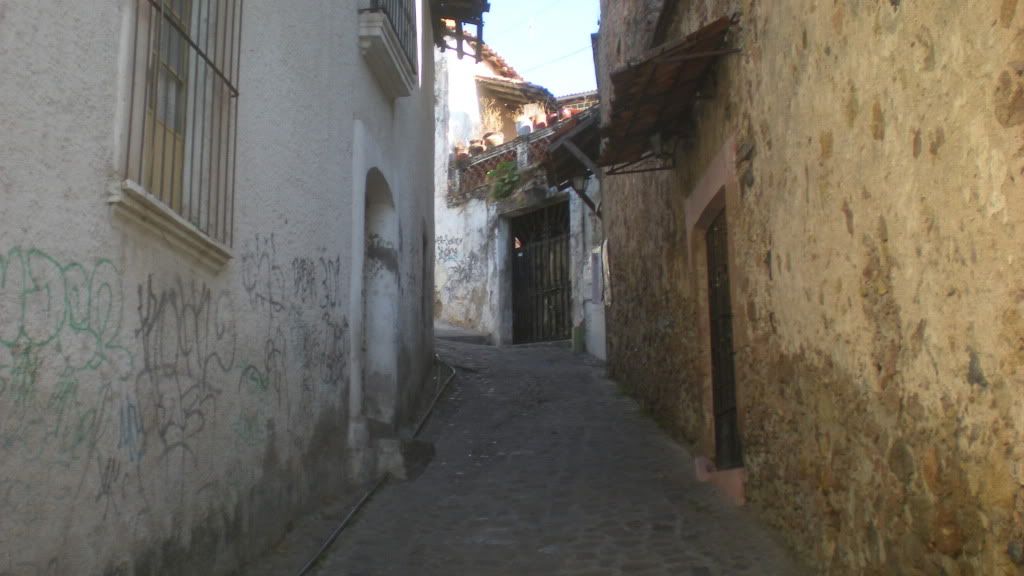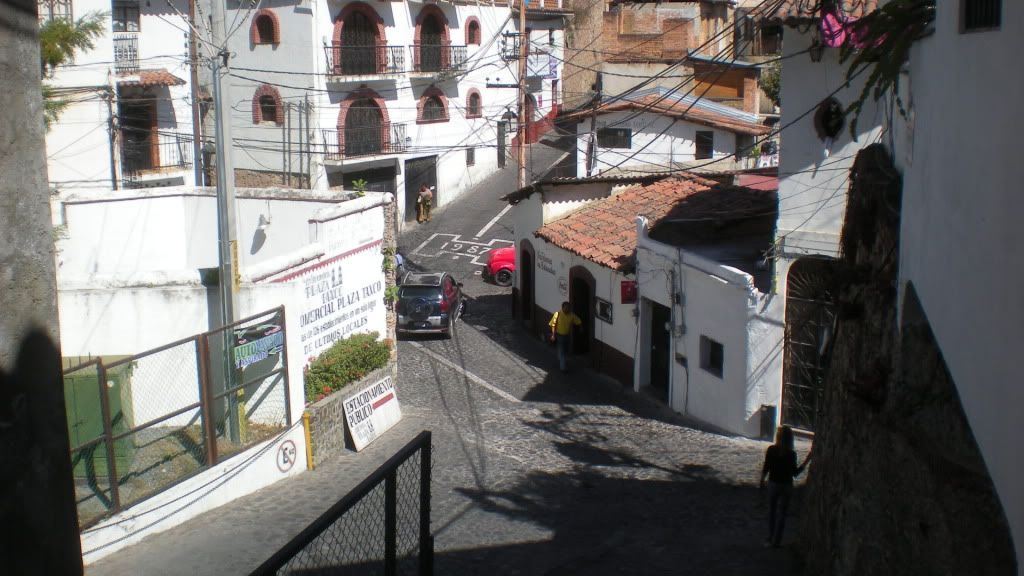 We then rode around Cuernavaca and made a lunch stop in Tepoztlan. It's a pretty expensive town, so we headed on to Pueblo where we encountered a grim reaper.
Then on to Veracruz, and by Mexico's highest mountain, Mt. Orizaba. I think it's around 17k ft. at the peak.
There was either a US navy ship in Puerta Veracruz with the crew allowed to go ashore in civvies, or it was some kind of skinhead convention.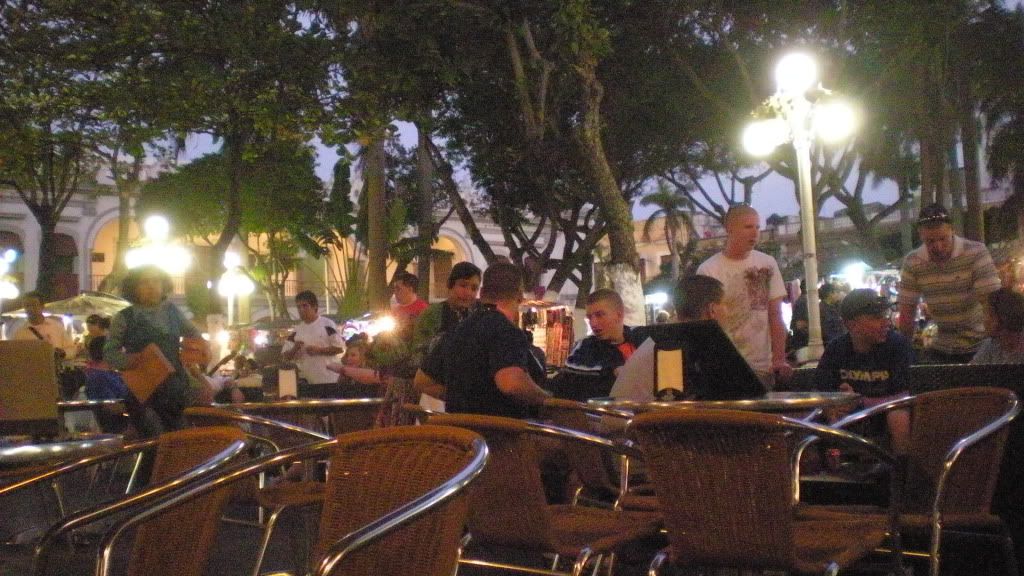 I had originally wanted to explore the hills around the Veracruz/Xalapa area but my chain seemed to be self destructing. Admittedly I don't clean it often enough, although I do lube it religiously. I was having to adjust it every other day, (a lot), and was nearing my limit as to how much more I could adjust. I tried finding a new chain in Veracruz, (a new sprocket would be a pipe dream without a significant layover), but didn't connect with anyone with a quality chain.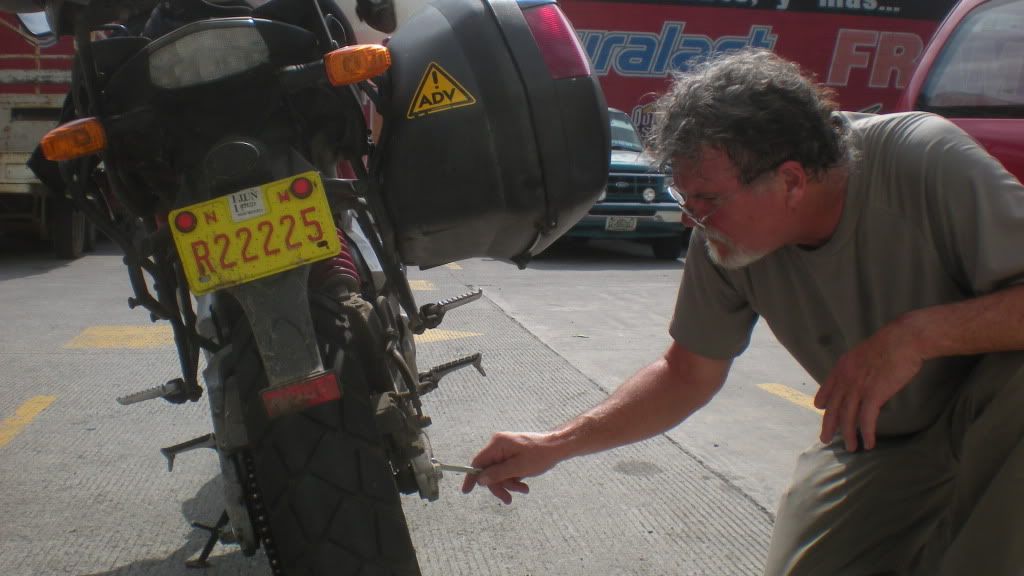 So we decided to ride more or less back home to San Miguel de Allende.
Next: on north to the Costa Esmerelda.