My old Seca 650, and I miss it.
---
A few pictures from my adventures on my old 1982 Yamaha XJ650RJ.
When I got it. Hard to tell with the blurry picture but it was in pretty rough shape.
Painted white, and thoroughly cleaned.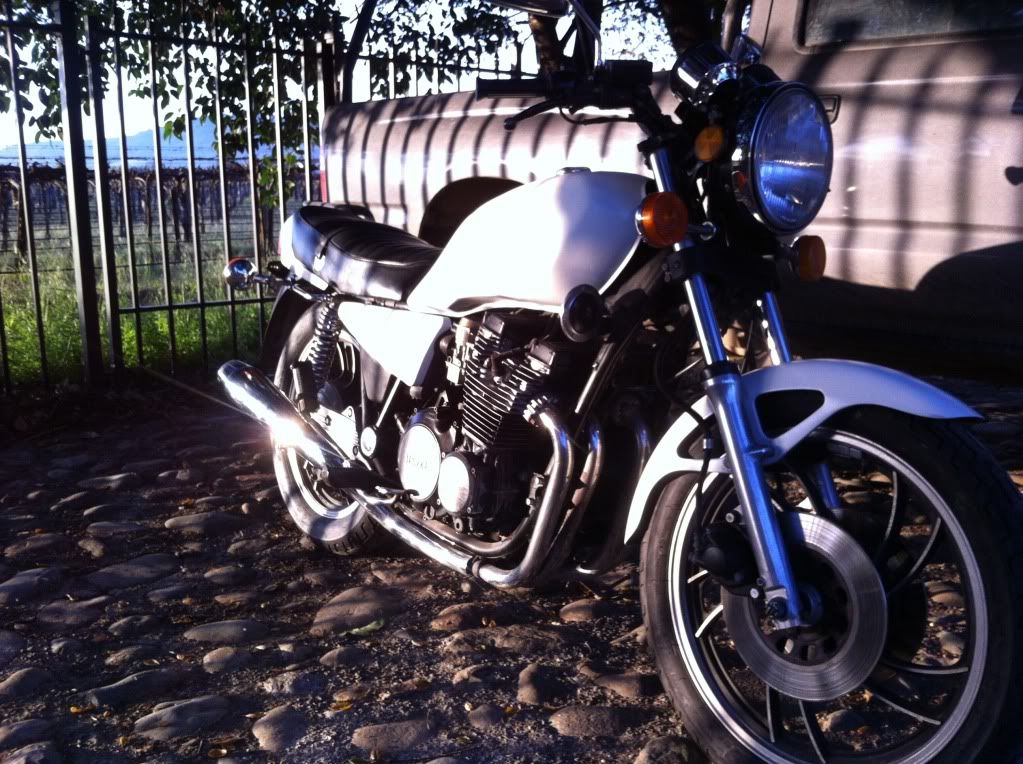 Irridium windscreen and blue. After valve adjust, clutch, plugs, and some carb tuning.
Touring setup (at my bosses house, not mine.)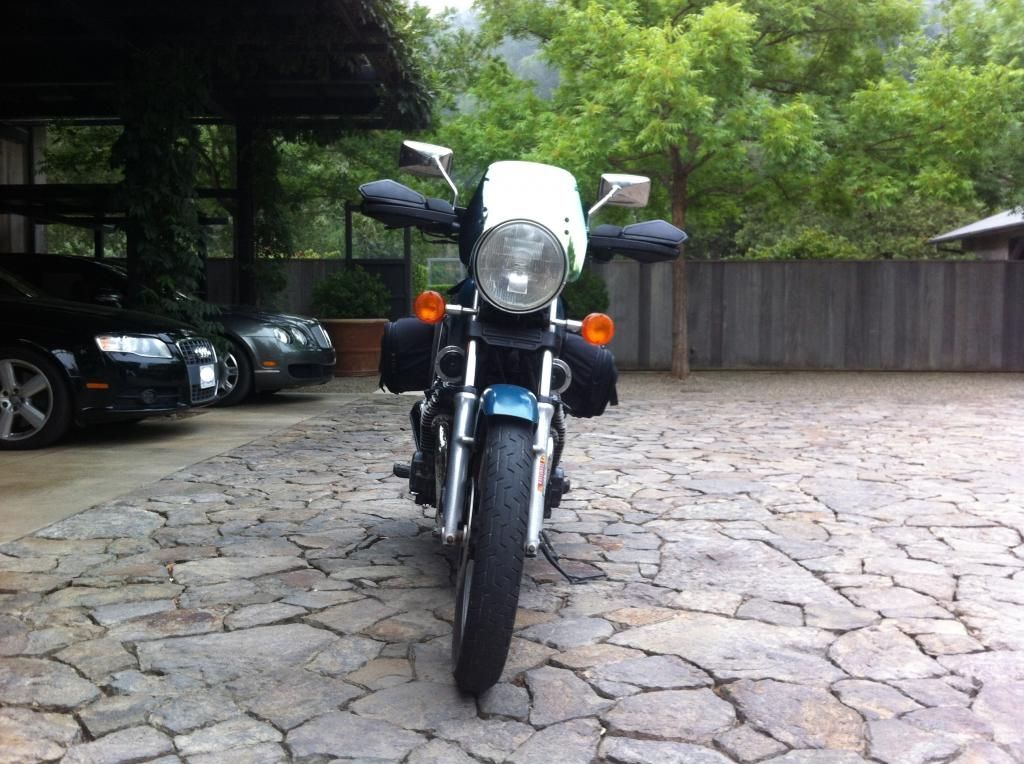 A little fun off road.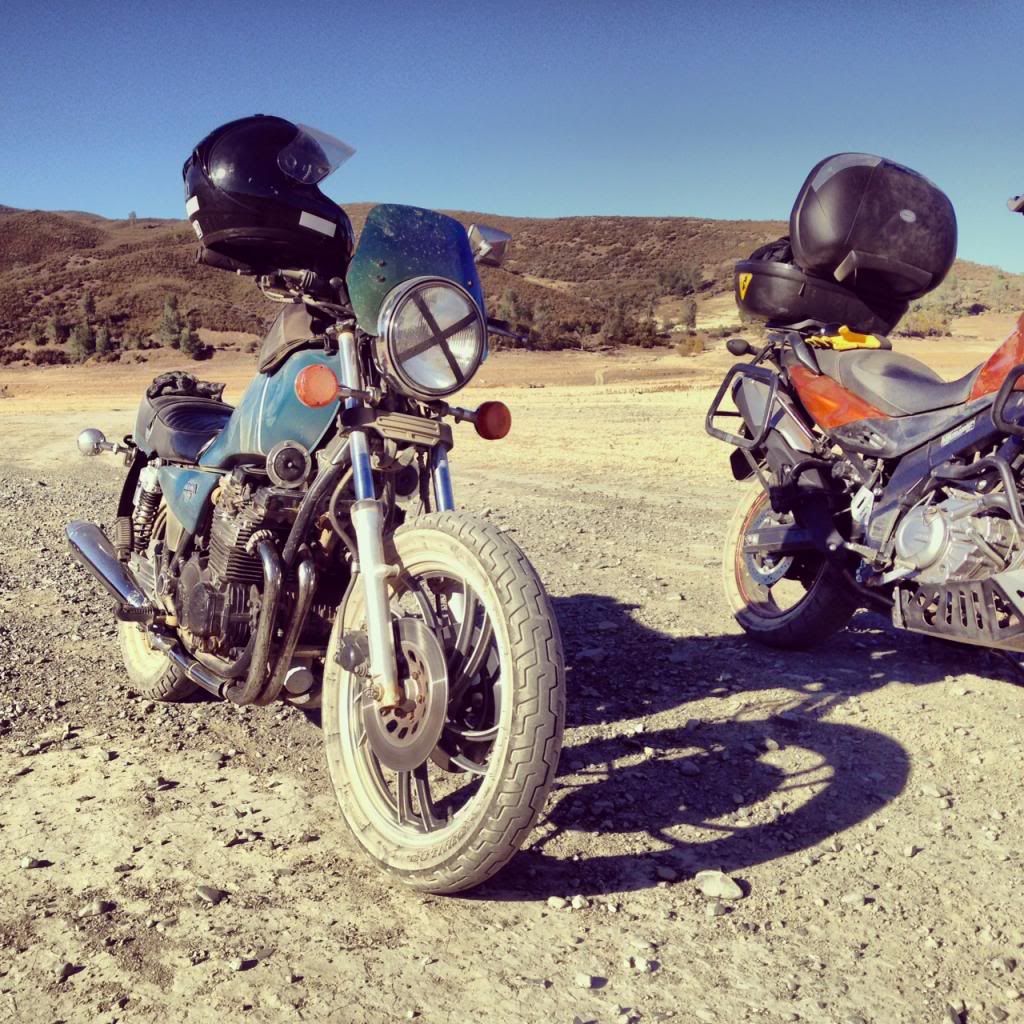 Went across the lakebed. It turns out it wasn't completely dry, and when it was, it was deep sand. That wasn't so fun in 100 degree heat.
A viddy:
4 carbs are always a tuning challenge. Especially when they're constant velocity.
Dirt tire on and ready for a road trip.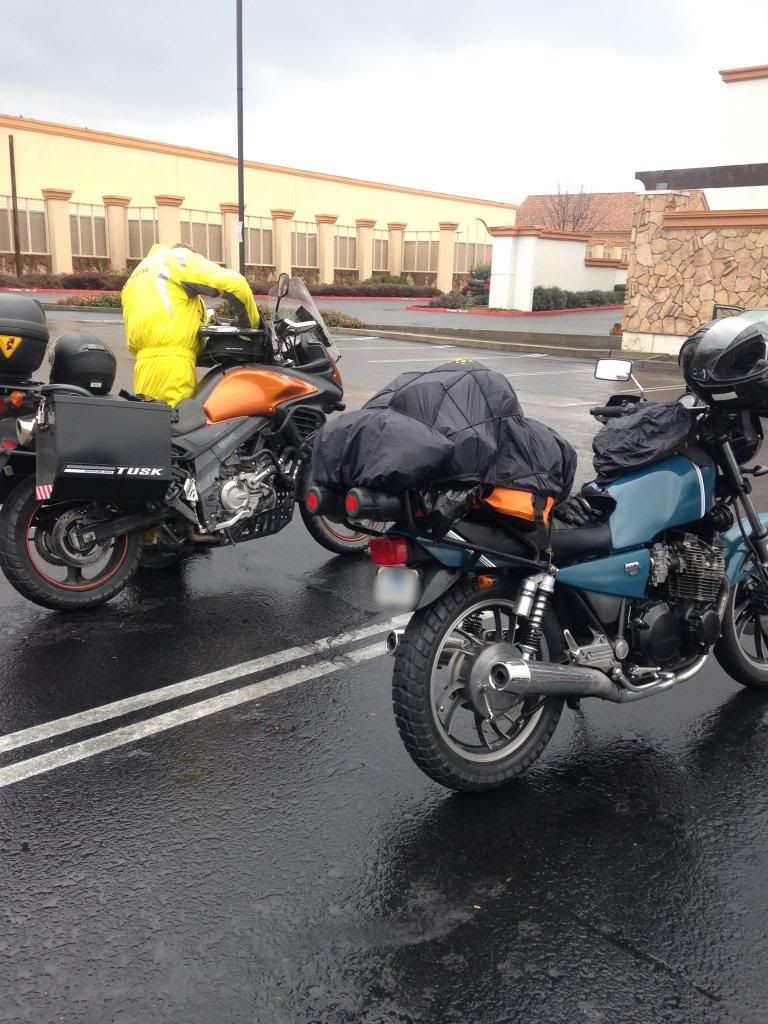 Outside LA.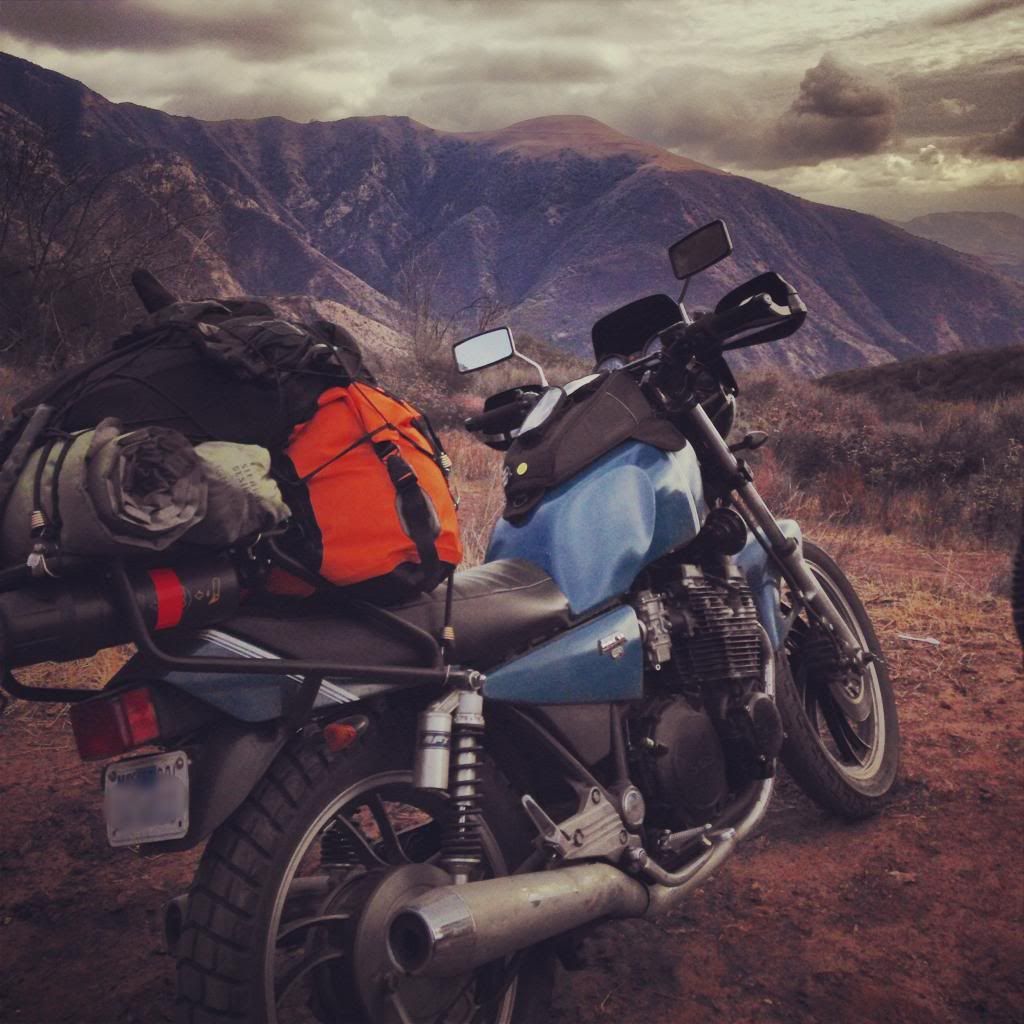 Lone pine, CA.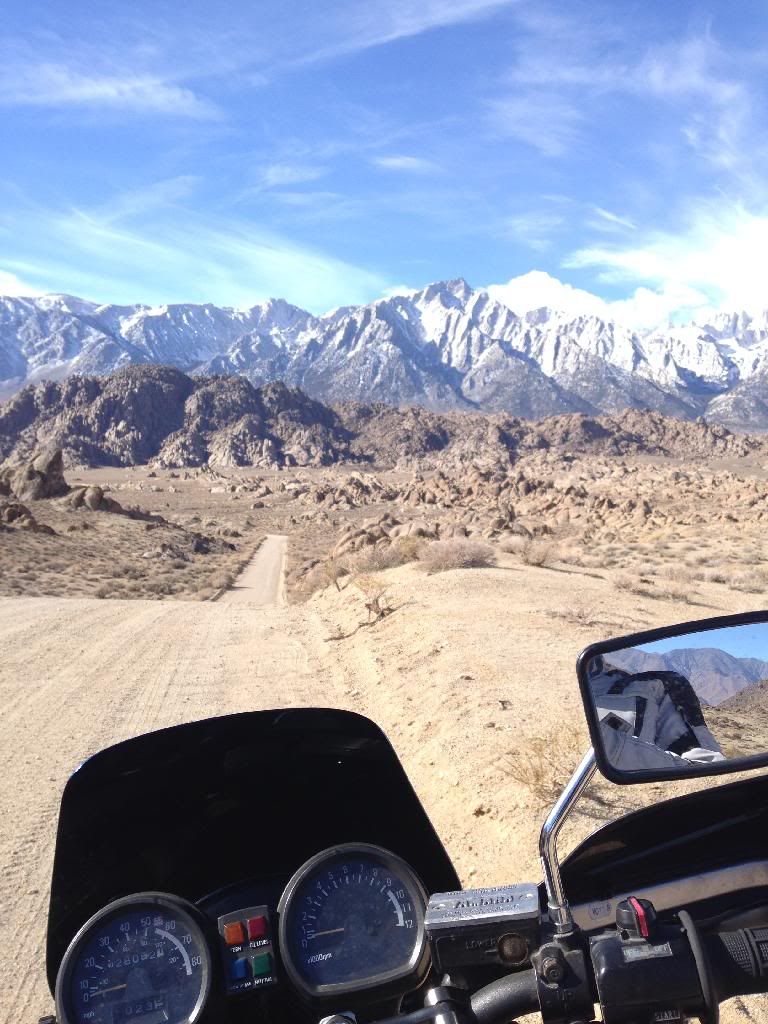 After Usal Road (check it out on ADV rider.)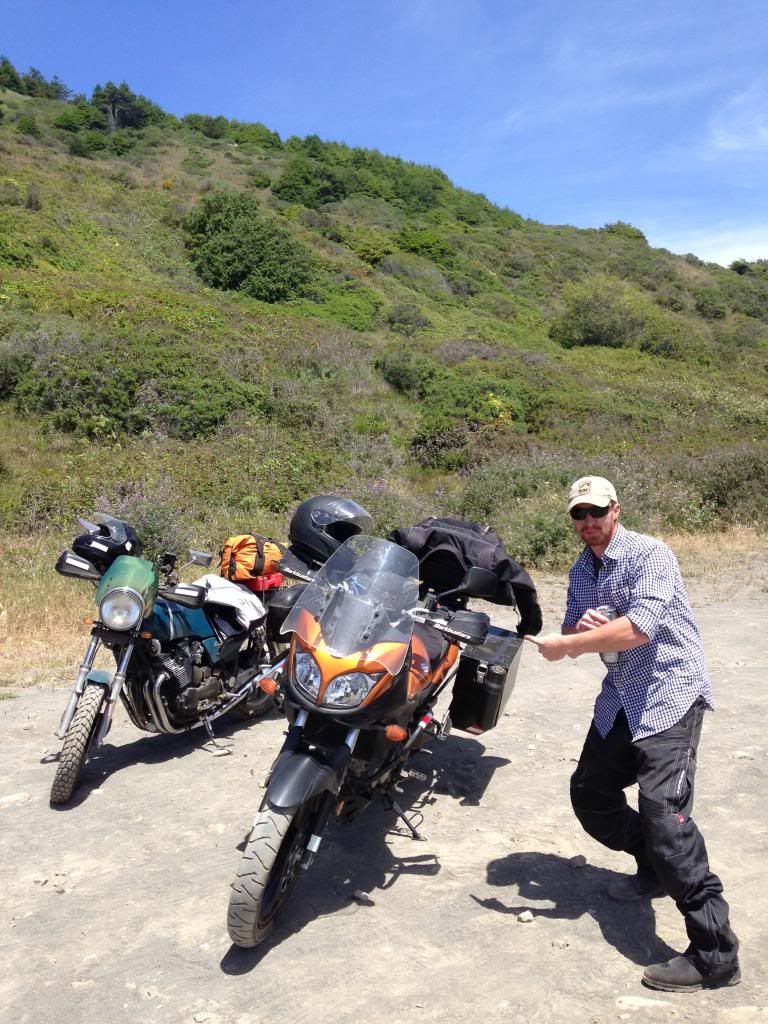 DUSTY BIKE.
And finally orange. After a little spill, I had to paint it. I sold it shortly after. Heck this is one of the craigslist pictures.
This bike was always a nightmare to work on (not the bike, just tuning the goddamn carbs), but besides anything I had forgotten to tighten, this bike gave me 20,000 trouble free miles. I always kept up on the maintenance and caught up on anything that hadn't been done in 32 years, but after that I didn't have one damn problem. I carried a crap-ton of tools with me, and I never needed anything but a tiny flathead to adjust the #3 carb ONCE. Vintage bikes can be a beautiful thing, but as you can see from the pictures...The rides i did weren't conducive to that type of bike in the long run.
---
2014 Versys ABS
---
Last edited by lacucaracha; 09-10-2014 at

12:51 AM

.
Member
Join Date: Jul 2013
Location: Freeport IL
Posts: 12
Mentioned: 0 Post(s)
Nice Seca. They are a fun little bike. A friend of mine sister rides one and she loves it. I also love vintage bikes. I have a 79xs650 that is identical to my first bike. There nothing like using the kick starter to fire it up.
Member
Join Date: Aug 2014
Location: welches, oregon
Posts: 3,140
Mentioned: 5 Post(s)
i spent almost 2 years touring japan on a turbo seca II i miss it could pack a house on it and go off road no problem ,,,


nice seca
Posting Rules

You may not post new threads

You may not post replies

You may not post attachments

You may not edit your posts

---

HTML code is Off

---