Indian Hardknock tribute mini bobber
---
Alas, we parted. Fun, but way too high maintenance!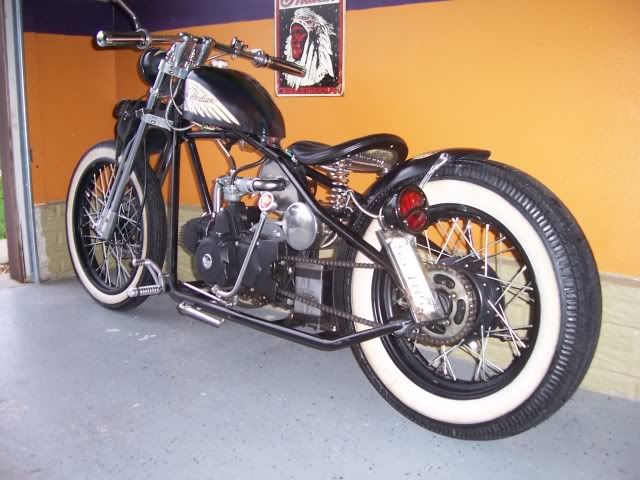 Is that a little Honda OHV motor in there?
---
ST1300, Versys, SV650S
Yes, basically. It is made by Lifan of China, with patents bought from honda. Some say its a bored out Honda 70. Has 110 cc, 8 hp, top speed 57. Cooler than a scooter, lots of fun. Had to part with it, wanted to ride faster.
That is sick. If you dont mind me asking how much are those?
---
ST1300, Versys, SV650S
Go to Kikker 5150, "Home of the California Pocketbike", click "Hardknock" picture. They are cheap, 1500 to 2000 bucks, 110cc to 200 cc. They are kit bikes, but anyone with decent skills can put one together. They have a forum too, search "Naked Indian" for mine. Thanks for asking.
Posting Rules

You may not post new threads

You may not post replies

You may not post attachments

You may not edit your posts

---

HTML code is Off

---