Member
Join Date: Oct 2012
Posts: 3
Mentioned: 0 Post(s)
Versys in Louisville KY
---
Greetings all, a few weeks ago I picked Blue 2009 Versys with only 1,900 miles. I just recently took it on a 200 mile trip and I have to say...I am in love. I have had 6 bikes in the past 4 years and I have to say,this is the best bike I have ever owned. My plans are to fab a GPS mount in the windscreen, install hand guards, and mount bar risers. The previous owner already had a Corbin seat so its pretty comfy.
Tonight I made a custom wiring harness with a relay for a 12v outlet on the dash.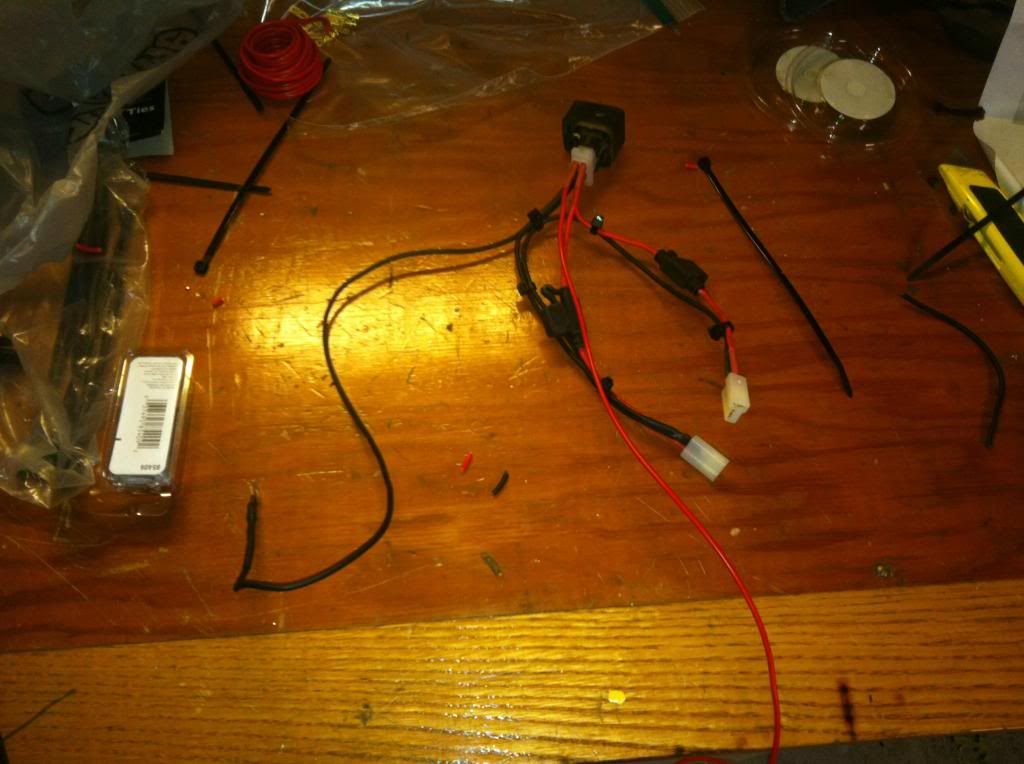 ---
Last edited by The Hobo Express; 11-03-2012 at

09:41 PM

.
Super Moderator
Member
Join Date: Jun 2011
Location: Waynesboro PA
Posts: 1,095
Mentioned: 0 Post(s)
Welcome aboard Hobo.
How are things in Louisville? I grew up in that area. When I was young I lived in Shively then lived in Floyd County IN through my high school years. I haven't visited there for many years but I still have fond memories.
Member
Join Date: Oct 2012
Posts: 3
Mentioned: 0 Post(s)
Glad to be on here. I figure I have a few nice days left so I am trying to get as much riding as I can in. I have plans for this bike I just have to do them slowly to sneak them past the misses.