Member
Join Date: Jan 2012
Location: Tulsa
Posts: 2
Mentioned: 0 Post(s)
2nd Posting, from Clembo
---
Well, this is my second posting and I guess it will show up in a couple of days.
I live in Tulsa and I'm 57, I've been riding bikes since I was 12. I've always liked smalled displacement bikes because they tend to be lighter and still plenty fast enough to get you a speeding ticket! I just think they are more fun, even though I am 6' tall and 225lbs.
When I was first lusting after bikes, a 650 was considered a BIG bike. Oh how I dreamed of the Triumph Bonneville back in 1966! Or a Harley Sportster. or a Norton Commando 750
Nowadays, they consider a 650 a "small" bike even though the new bikes will run rings around the old bikes we thought were so big
I just got a 2011 Versys about 3 weeks ago and just put it in the shop for a 600 mile service. I really like the bike, It's got to be the best motorcycle I have ever owned, but time will tell.
I had a 2002 Kawi. Vulcan 750 which was a really reliable bike. but after about 4 years, I got bored with it. It was heavey and No matter what I did, it rode rough, it was hard on my back, and it had loud pipes, which I eventually decided were not my style.
The Versys is super smooth compared to my old bike, quiet, a ton of fun on a twisty back road, even a bumpy road.
I have put Rox 2 in risers on the handle bars because I wanted to sit up straight and they work; but it was a real magic trick trying to tighten the bolts which were under the riser. I had to cut an allen wrench down as small as I could and then sqeeze it in under the risers. But I got them on good and steady.
I use a AirHawk pad which I had from my old bike to soften up the Versys's Hard stock seat. Works pretty good except when you have to do a lot of hard stops. I just attached it with zip ties, loosely, so I can flip it back out of the way when I need to.
Gonna have to get a better seat!
Colembo
I'm looking forward to Spring and riding my new bike.
again and on the seat , give it sometime and you might like it.
Super Moderator
Clembo, i have just brought a airhawk cushion but not for the versys but ninja 1000 as compared with the ninja the versys is super soft. I may use the cushion on the V if i do any rides longer tnan 350 miles in a day and may attempt a 1000 miler 1600km in a day on the V with that cushion. Got a 1000 km ride coming up next month so will see how the V goes on that with the cushion. A few here have problem with Versys stock seat with things like sliding forward and ending up on tank, there are some threads on fixing this issue.
All the best with the new toy.
Congrats on the bike and welcome to the forum.
I have to agree, I have had several bikes over the years and the Versys is my overall favorite.
---
2013 Versys1000
The V is a fantastic bike! Like you say, nowadays a 650 is small but back in the day they were big and scary eventhough a present day V could trounce all of them in the twisties. And vibration or buzz? It all depends on perspective! Norton Commando was one of my fantasy bikes way back when as well.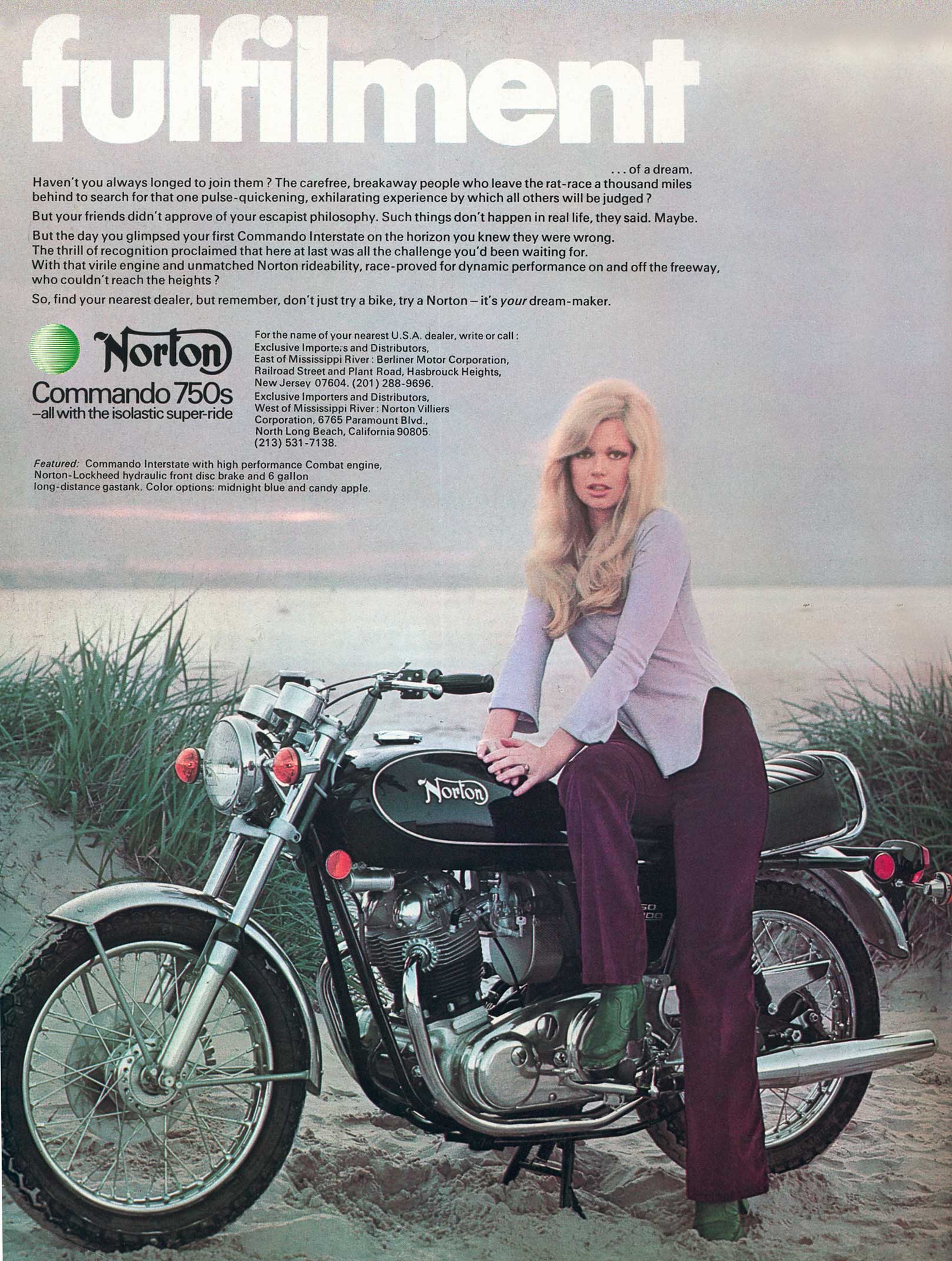 ---
Ride To Live, Live To Ride....no, really!
Welcome Clembo, to the forum, and congratulations on the Versys. I'm sure you will continue enjoying it as have many of us that have them. I also started back in the mid to late '60's when a 650 was a big bike. Mine was a Norton 650SS. I liked that one then, but I like the Versys much more and it buzz's less than the 650SS or even the Commando I had (nice ad, El Tig). I can remember the 650SS vibrating my feet off the pegs on long trips.

You might want to live with the seat for awhile and break it in. I found out that with mine, but ultimately ended up buying one from Baldwin anyway. I needed one a little shorter as I'm 5'6" and Baldwin did we well. Now, I don't slide up on the tank and can ride for long rides with minimal problems.

Enjoy your new bike. Frog
---

To view links or images in signatures your post count must be 0 or greater. You currently have 0 posts.
(Chiriqui, Veraguas, Herrera, Los Santos, Cocle, Colon, and Panama provinces of Panama)