Join Date: Sep 2008
Posts: 1
Mentioned: 0 Post(s)
New rider here...
---
Hey everyone!

New rider here... going to be taking my MSF course here in about a month, and looking to purchase my first bike after that.

I'm VERY strongly considering the Versys as my first bike. One thing is that I am a big guy (Think John Goodman! LOL!)... 6'1", 300lbs, with a long inseam. Had a chance to sit on one of these bikes already, and it fits me well. Can stand and comfortably plant both feet on the ground, controls easy to reach, etc.

Also the fact that where I live has a lot of twisties, mountain roads, and sometimes rough roads. That coupled with good MPG and handling it seems like this bike would be a perfect choice.

The only real question I have is just how suitable is the Versys as a beginner bike? Thing is, I don't fit well on sportbikes at all (way too cramped for me, plus looking like a circus bear on a bicycle), so that pretty well rules out the Ninja 500/650 for me. Likewise, not so certain I want to start off on a big cruiser either.

I'll probably post this question on the forums later, but in the meantime, any thoughts or comments would be appreciated! Thanks!
---
Last edited by Reindeer; 09-24-2008 at

08:04 PM

. Reason: Typo
Southern OR Coast, one of my favorite places to ride.
Me & V south of Reedsport May of this year.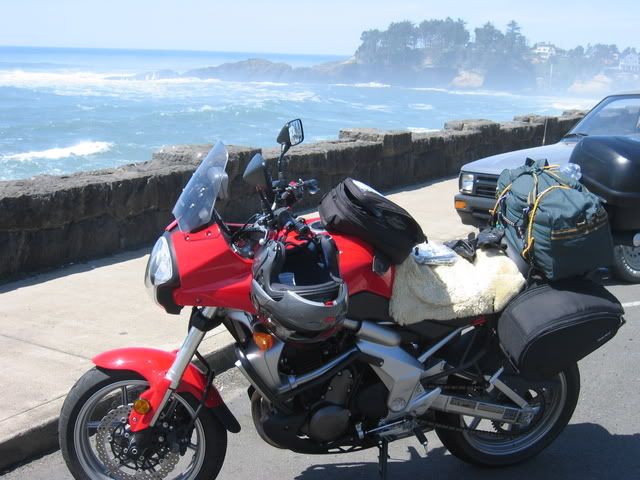 Crescent City same trip.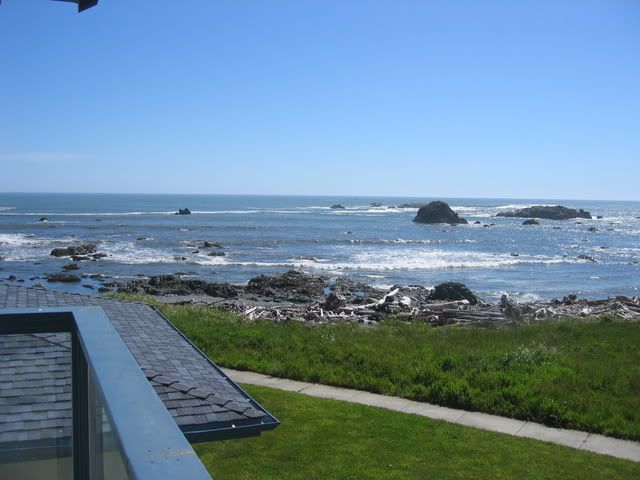 At 6'+, you'll be flat footed, a great confidence booster for beginners. We have a load of 6'+ guys who ride the V, most find it fine, you can get taller saddles and lower pegs if you need them. But, don't make any changes until you've had it for a month, you'll be surprised how things that bug you the first time fade into insignificance.
Its a fantastic road bike, touring, commuting, twisties anything you like. It will handle basic logging roads, gravel etc, but sand, rocks and single track are off the menu.
Its very compliant at lower speeds and as your confidence grows you can start bringing up the revs.
Machog
Member
Join Date: Jul 2008
Location: Sweetwater, TN.
Posts: 149
Mentioned: 0 Post(s)
This is my first bike after about a 20 year dry spell. I took the MSF course and then road a lot of back streets and parking lots in order to get to feel comfortable with the bike. I found it very easy to get used to and very fun to ride. Very forgiving. Now that I have been riding about 5 months now I feel that this was a very good first bike, second bike, or any bike in between. It is fun to ride has more than enough power for hills, highway, interstates although I try to avoid these. And have been on the twisties many times and this bike does well on all of them. I am 6'3'' and I feel comfortable on this bike. And this bike can be set up just about any way you would like. It does have one flaw that I have found and probably many others will agree on this point. And no I am not talking about the seat. The problem come from the fact that I am always making up an excuse to ride this bike and have little time to do what I should be doing. Oh well I guess I will just have to live with that problem!