Takin' a ride for BBQ (Salt Lick, Driftwood Tx)
---
Well it's that time again!! Time to take a ride for BBQ!

This time we decided to tackle the famous
Salt Lick BBQ
in
Driftwood, Tx
. At first, there
were about 5 or 6 riders, but by Friday, we were down to two. So be it!!!
I would've gone solo if I had to...
The weather was perfect! It was a little chilly in the morning, but warmed up to a very
comfortable mid 70's. Traffic was a little heavier than I had hoped, but I expected it.
That's the way it is when you travel
north of San Antonio
.
My ridin' partner, all hard ass...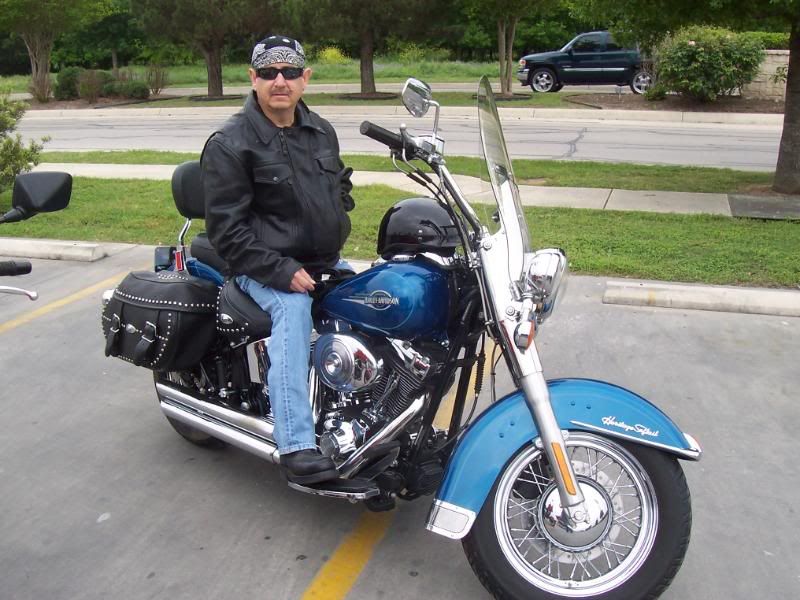 It was a fairly short ride, only about an hour and a half, if that. We didn't stop along the
way for any pics, but there were plenty of things I should've stopped for. The
bluebonnets are in bloom & were everywhere. We saw a few different groups parked
beside the road taking pics in them.
So we finally arrive, right at 11am, which is when they open. As you can see, there are
already cars in the lot. What you can't see are how many were parked just out of the
shot...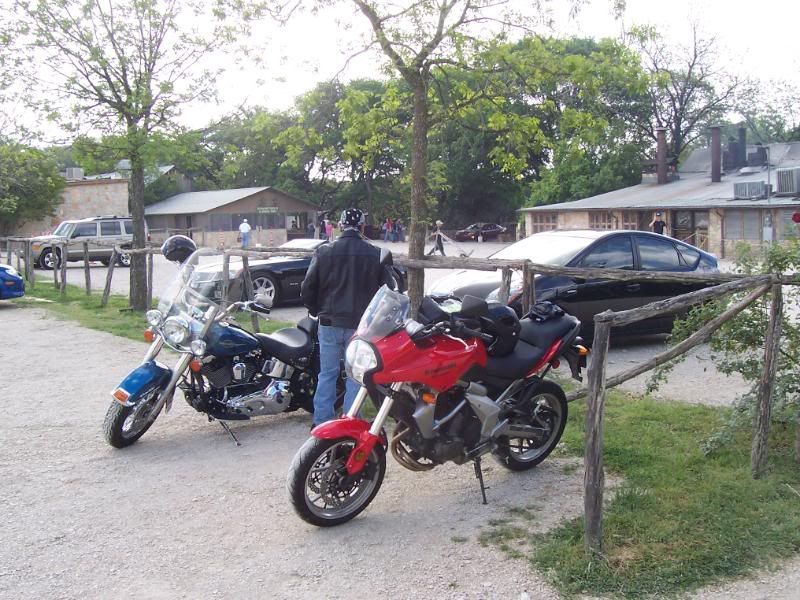 As we walked in the door, we were greeted by the awesome aroma of BBQ... and THIS:
Now THAT'S a fire!! (quick, who said that??)
We were among the first to arrive...
But it wasn't long before the place was hoppin'!!
Waiting for food...
And we didn't have to wait long...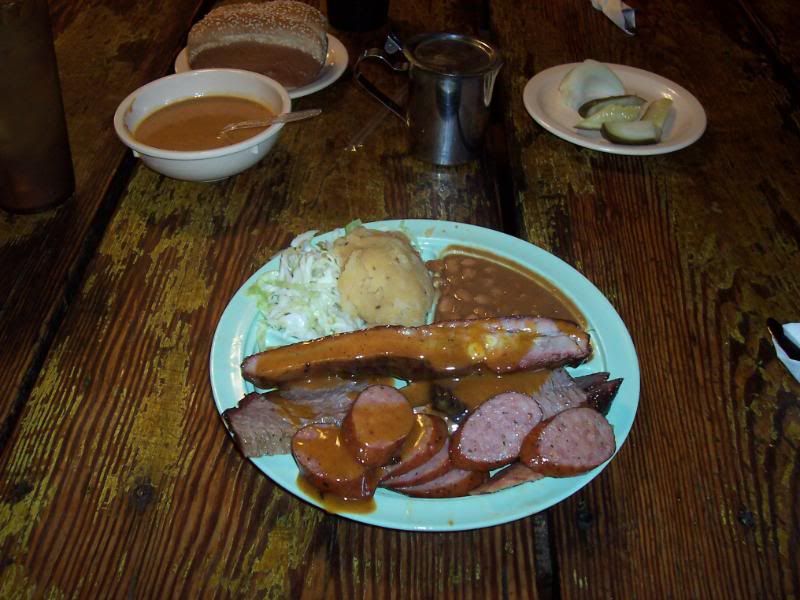 And it was very good!
The ribs were very good for restaurant food. The brisket was very tender & tasty. The
sausage was good. What more can you say about sausage? The sides were good.
Overall I would say the Salt Lick is the best Texas BBQ I've had so far.
Not only was the food good, butt the service was AWESOME! (get it? Butt?)
But seriously, the service WAS awesome. Good job Salt Lick!
After our tummies were full, and bladders emptied, it was time to head home. Another
coworker had invited the two of us weary travelers to his place for a few frosty cold
ones after the ride, so we were eager to get back to SA.
The ride home was a lot of fun, and we even did a bit of super slab!
But you know those HD's, always needin' gas...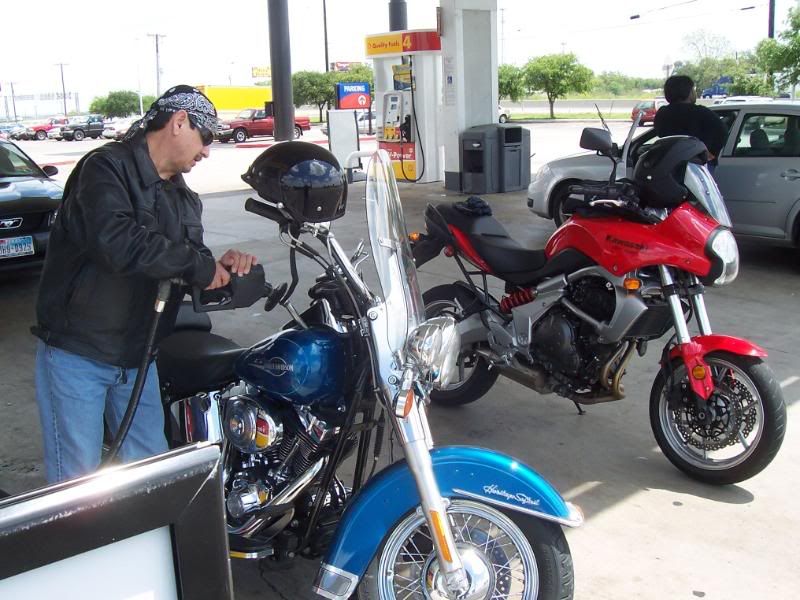 And here we are at Terry's house. I would've brought the camera in for a few shots of
the 'after ride' party, but security was pretty tight. No cameras allowed. You'll just have
to trust me when I say we had a nice visit...

Once again, thanks for coming along! And tune in next time, when rocky pulls a rabbit out of his hat...
Member
Join Date: Apr 2008
Posts: 63
Mentioned: 0 Post(s)
Great report! Food looks excellent!
---
2013 Vulcan Classic LT but may be going back in the fold..
Posting Rules

You may not post new threads

You may not post replies

You may not post attachments

You may not edit your posts

---

HTML code is Off

---