Member
Join Date: Mar 2016
Posts: 7
Mentioned: 0 Post(s)
First Big Trip on the V
---
Hello everyone. I had spring break from college and I didn't feel like working, so I decided to take a trip on my shiny new Versys. I still had my temp tags from the dealer!
I had planned on starting Saturday the 19th of March, but decided to delay by a day for weather. I kept checking and checking and decided to leave on Sunday.

I left from Apex, NC around 10am and set off for Fancy Gap, VA to pick up the Blue Ridge Parkway. It was cold. Really cold... I ended up having to stop and buy some heavier gloves. I was committed, though!!!
After hitting Fancy Gap and grabbing lunch, I started down the BRP toward Boone, NC, where my first hotel was already booked (NO TENTS FOR ME - TOO COLD).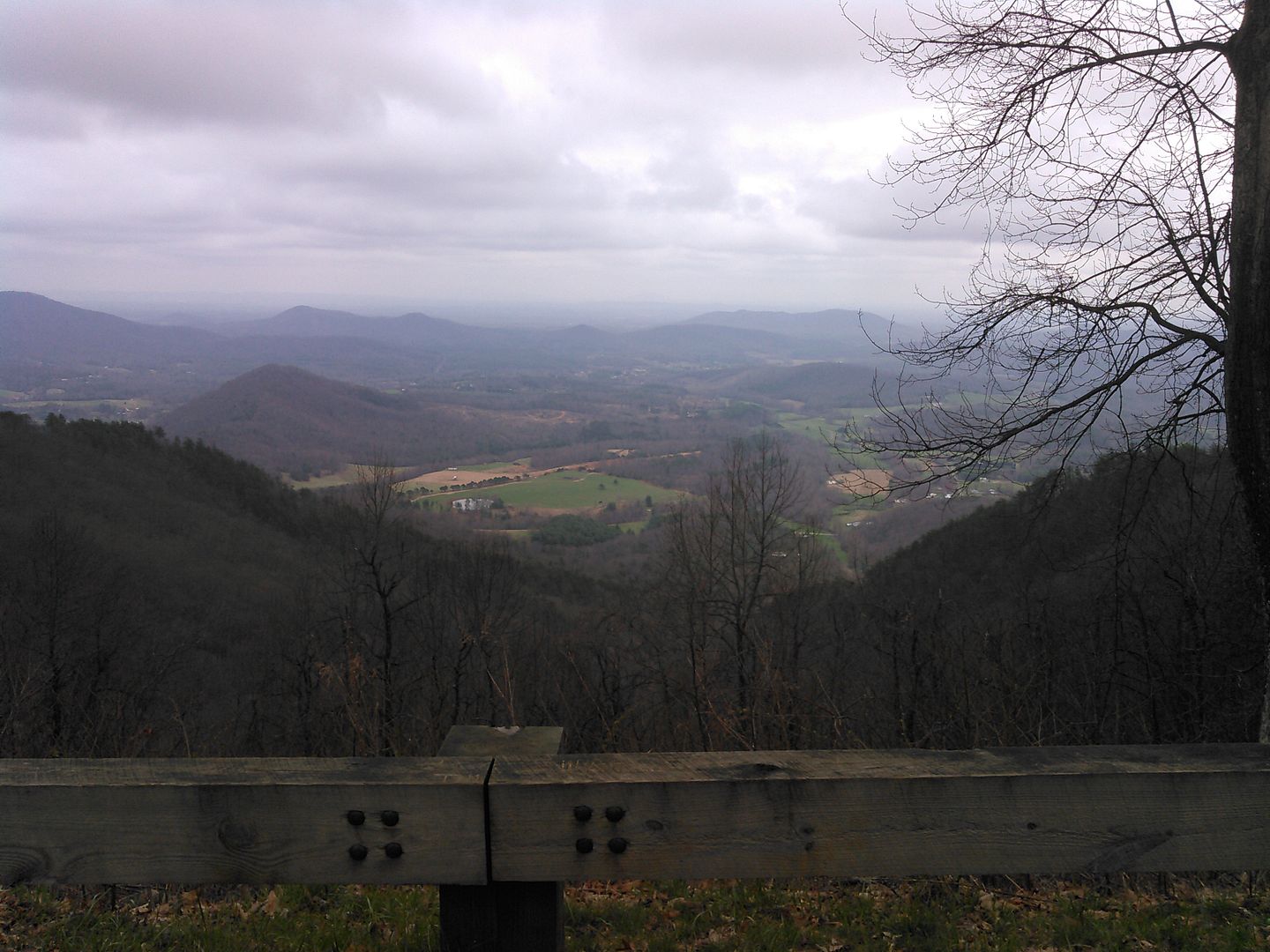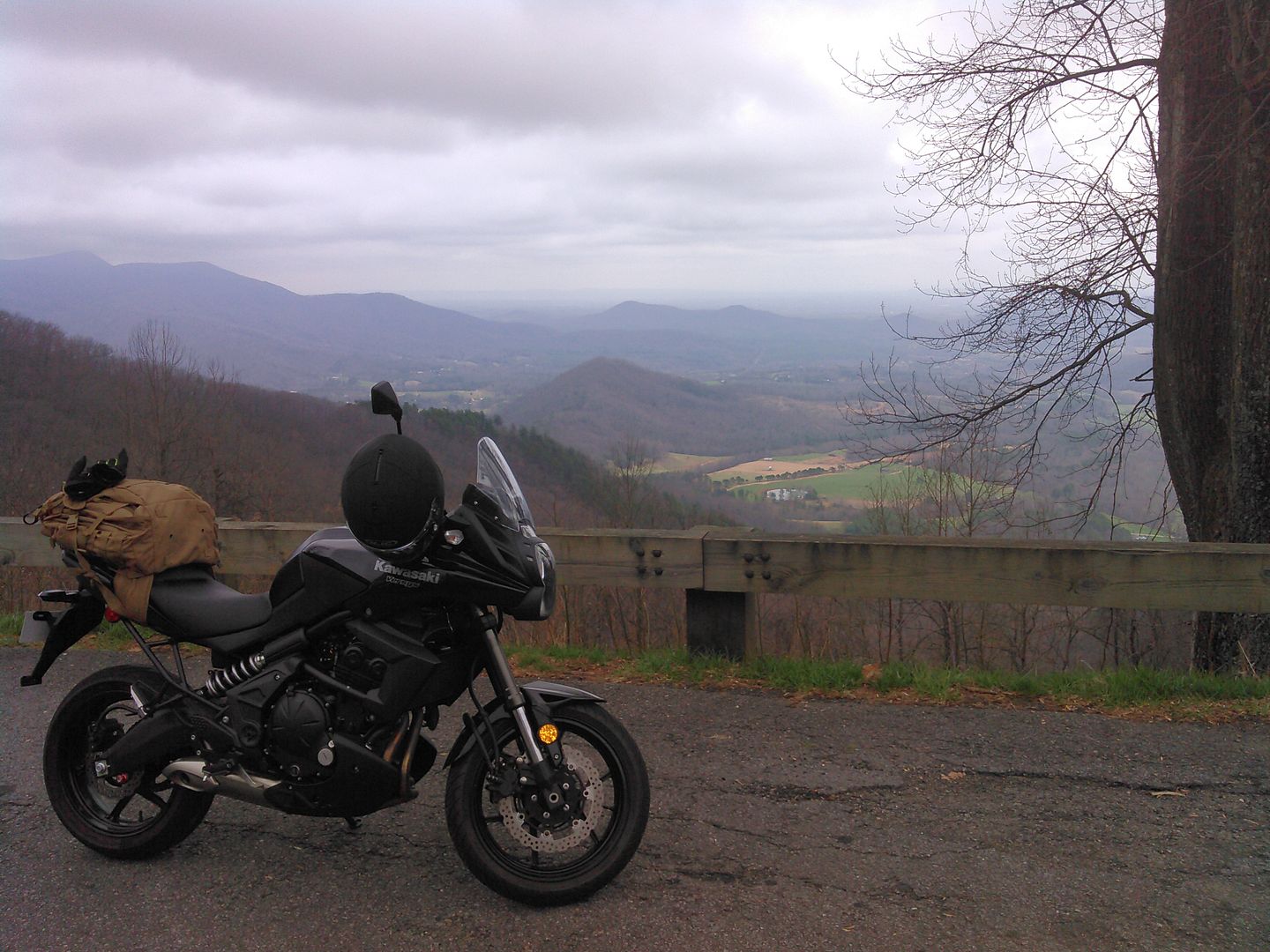 I had to stop every 30 minutes or so to get off and warm up. It gave me time to enjoy the scenery and just relax. I was riding solo and had no one to tell me to hurry along.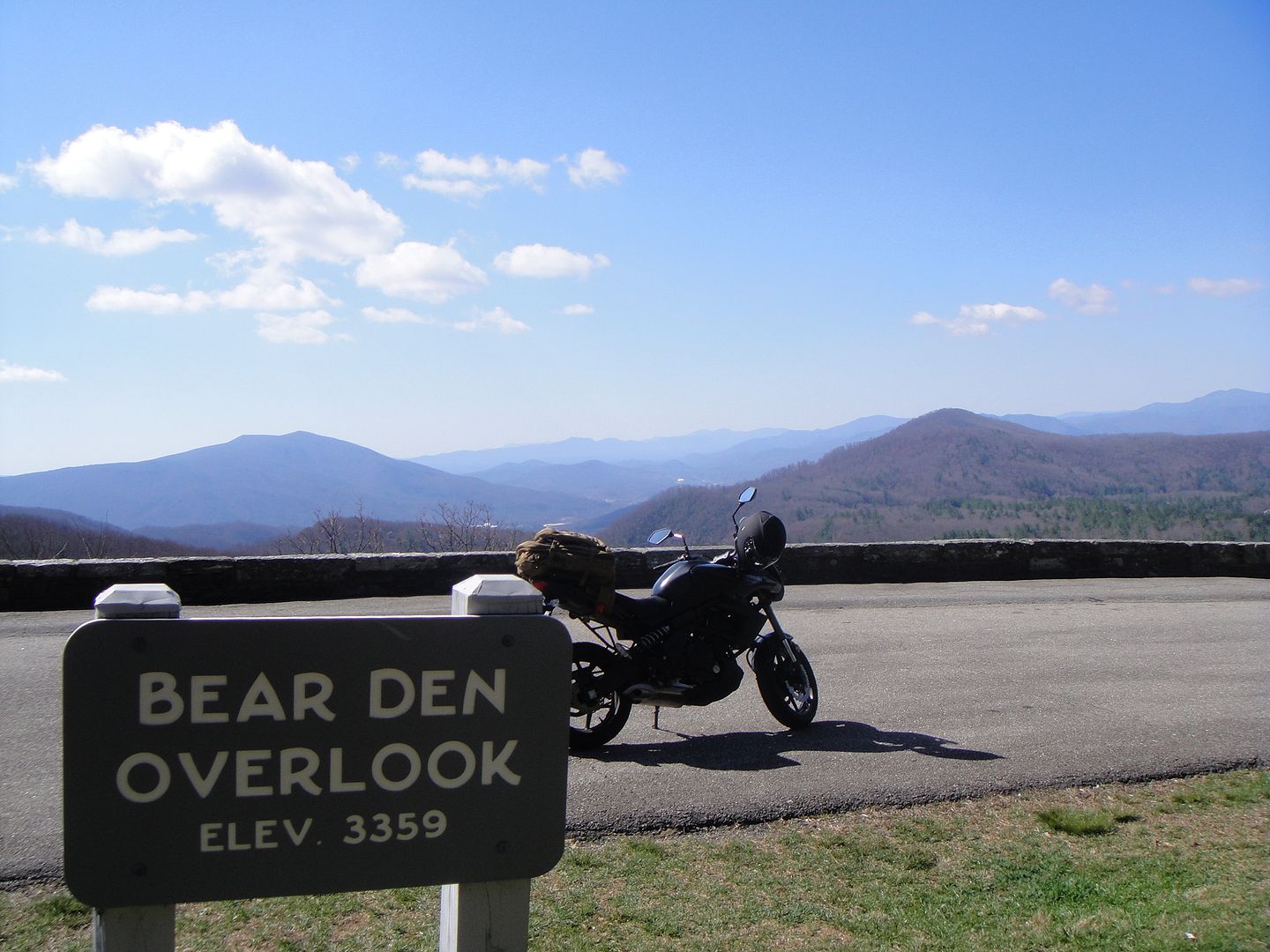 About 1 hour away from Boone, it started to rain a bit, then actually started to snow. The roads were wet, but nothing accumulated.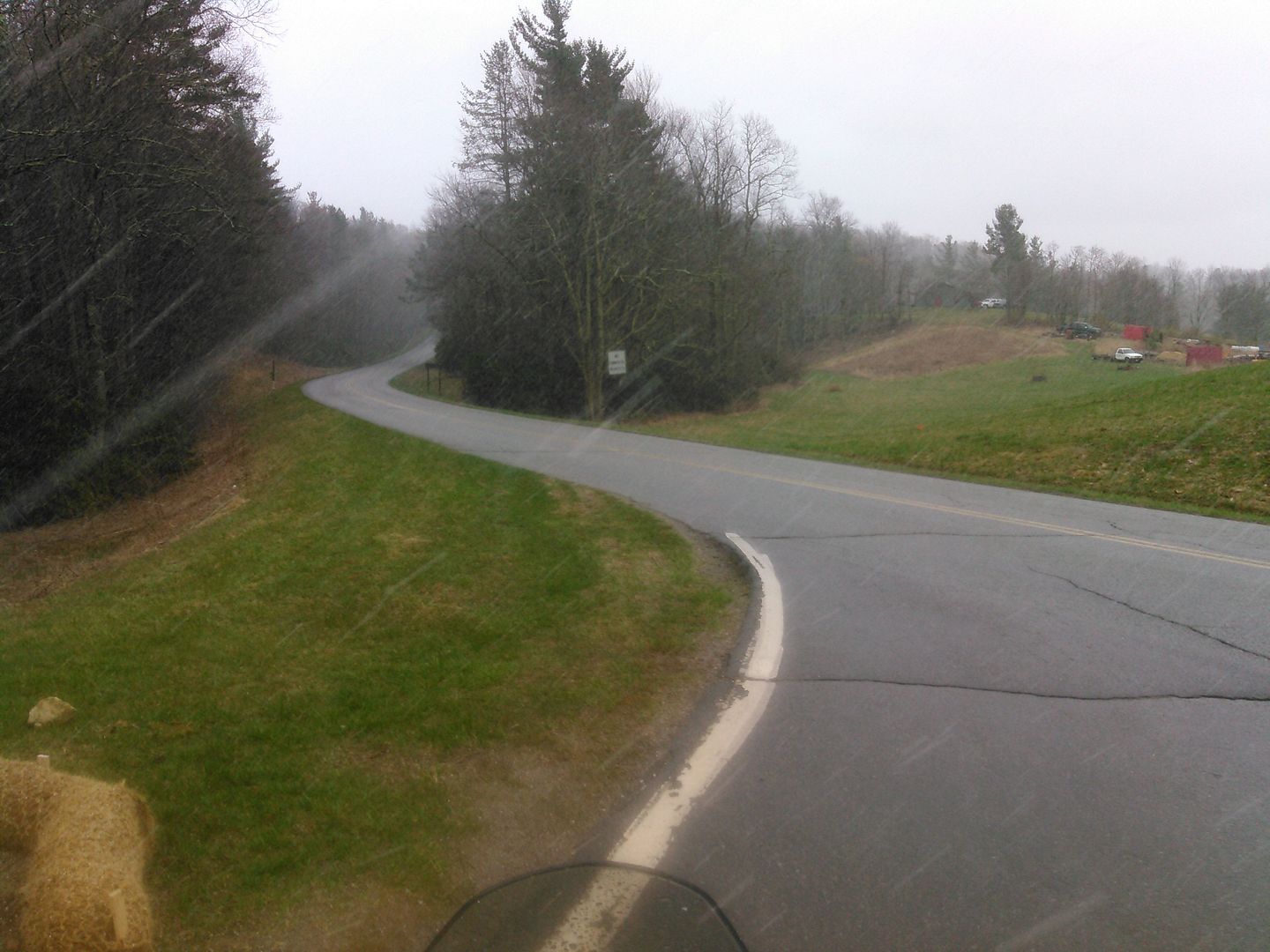 After spending the night in Boone, I headed back to the BRP to make my way to Asheville. When I hit highway 80, the BRP was closed. I decided to re-route and go west. A last minute Google search revealed I wasn't that far from the Dragon's Tail, so I plotted a course and made a new hotel reservation.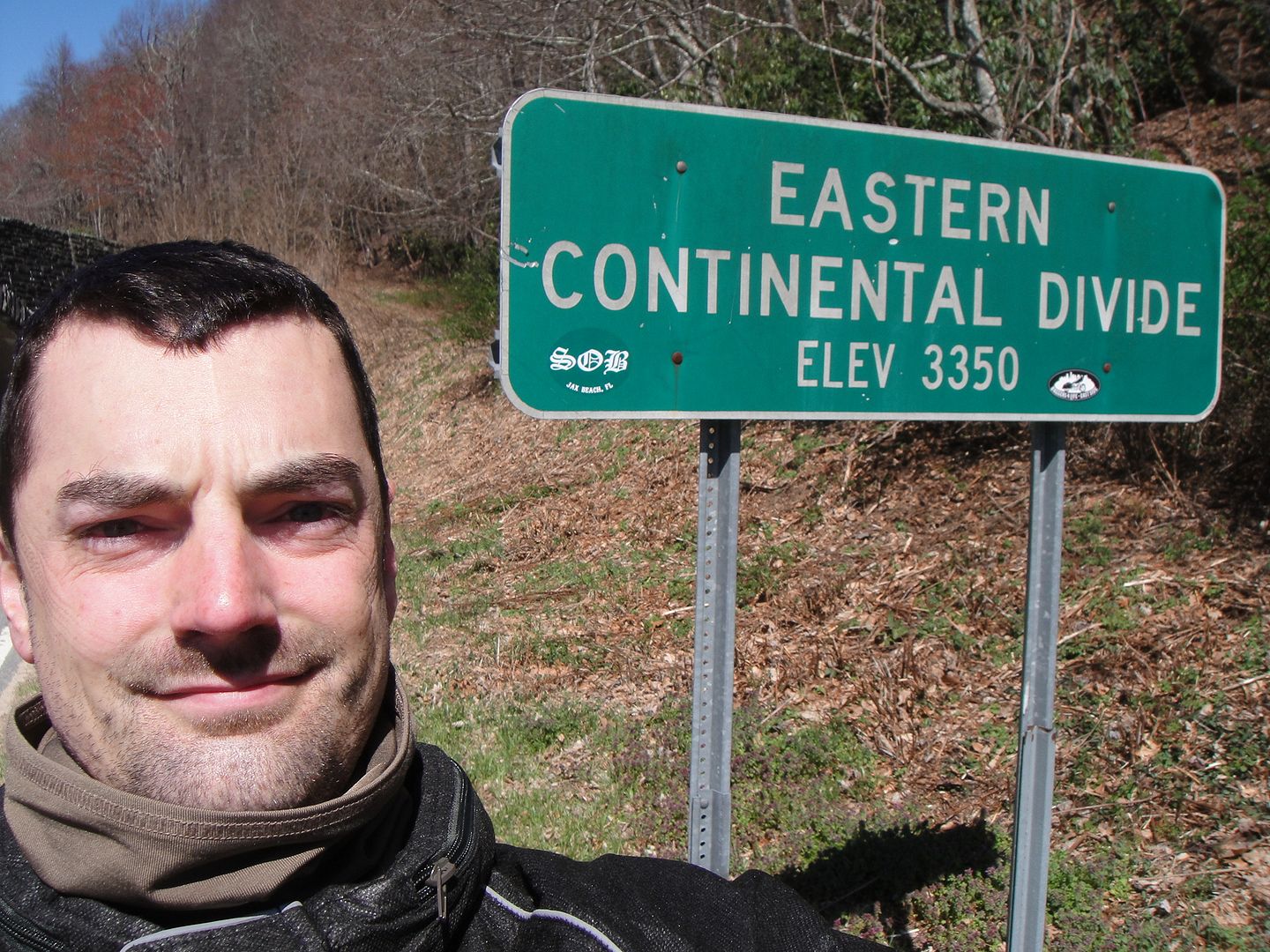 After getting to Asheville and stopping for lunch, I decided to go through Cherokee, NC and use hwy 441 to get to Lenoir City, TN for my hotel. I didn't have any IDEA what I was getting into.
For those of you who don't know, hwy 441 goes straight through the Smokey Mountain National Park. Twisties, views, and snow where all around. Traffic was light and I had a blast.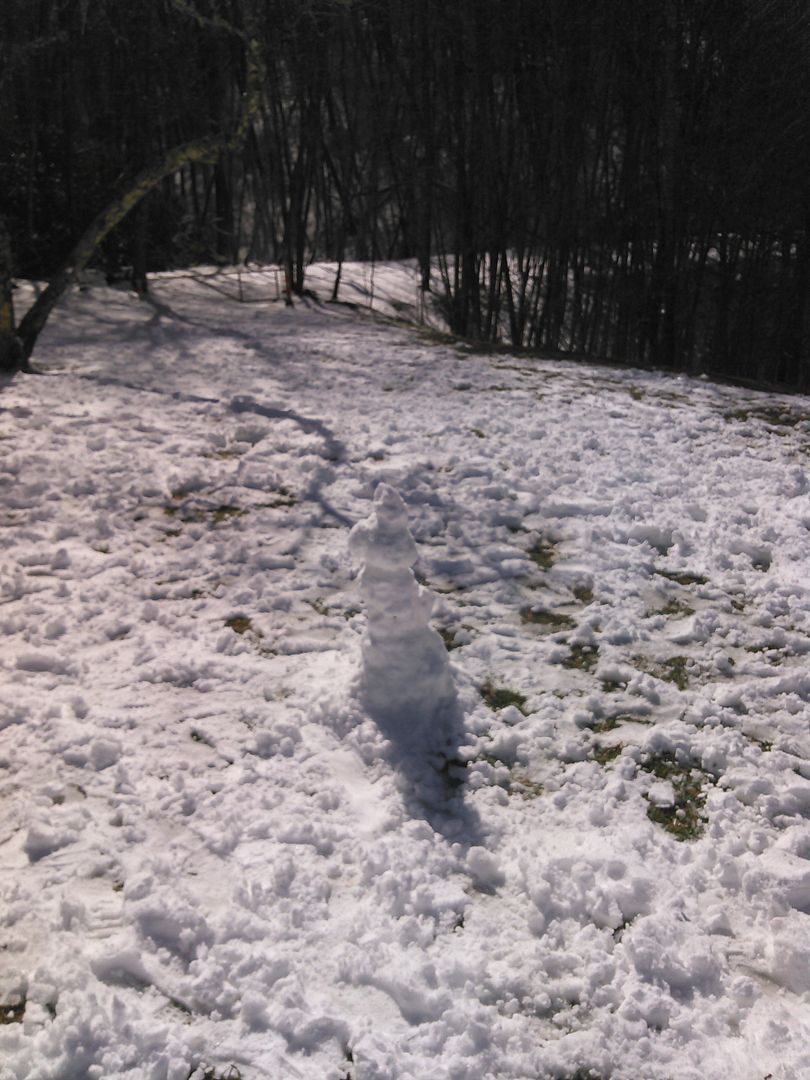 Unfortunately, I was trying to make Lenoir City before nightfall, and didn't get to stop for too many pictures. If I'd have known where I was going, I would've made different plans.
I wasn't comfortable leaving my bike out that night because of the neighborhood I was in: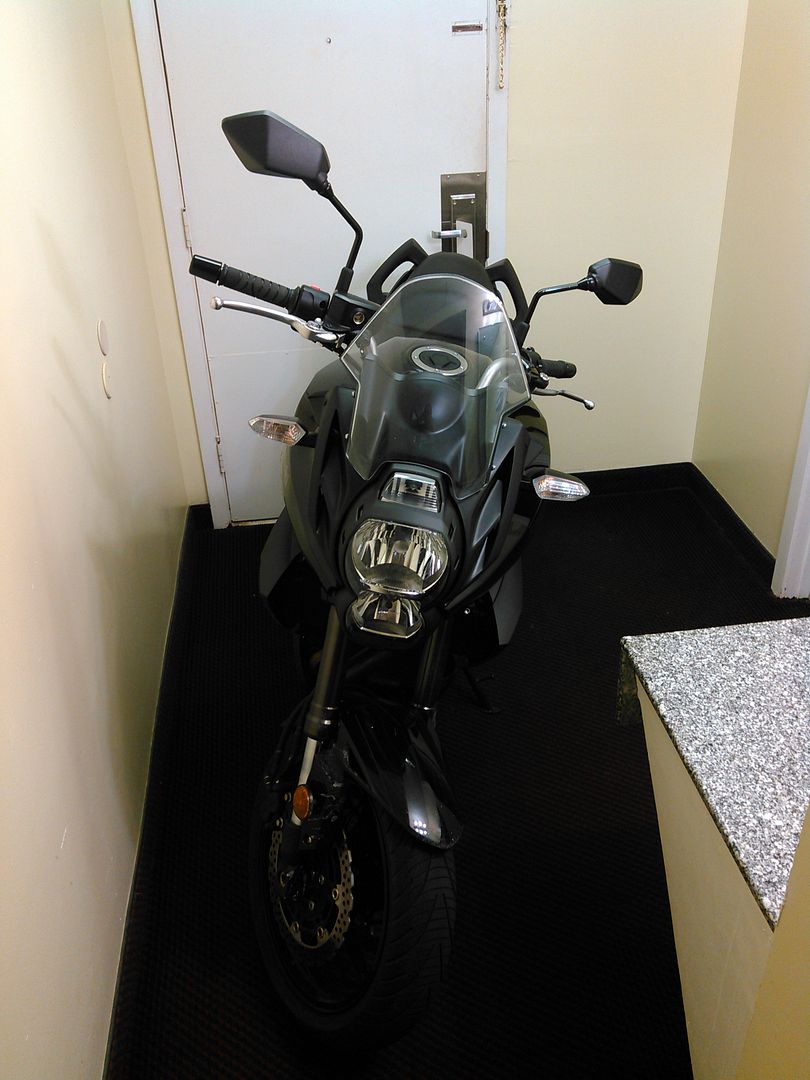 The next morning, I rolled down hwy 129. There was hardly anyone there, and I got to really enjoy the Dragon's Tail. It was awesome.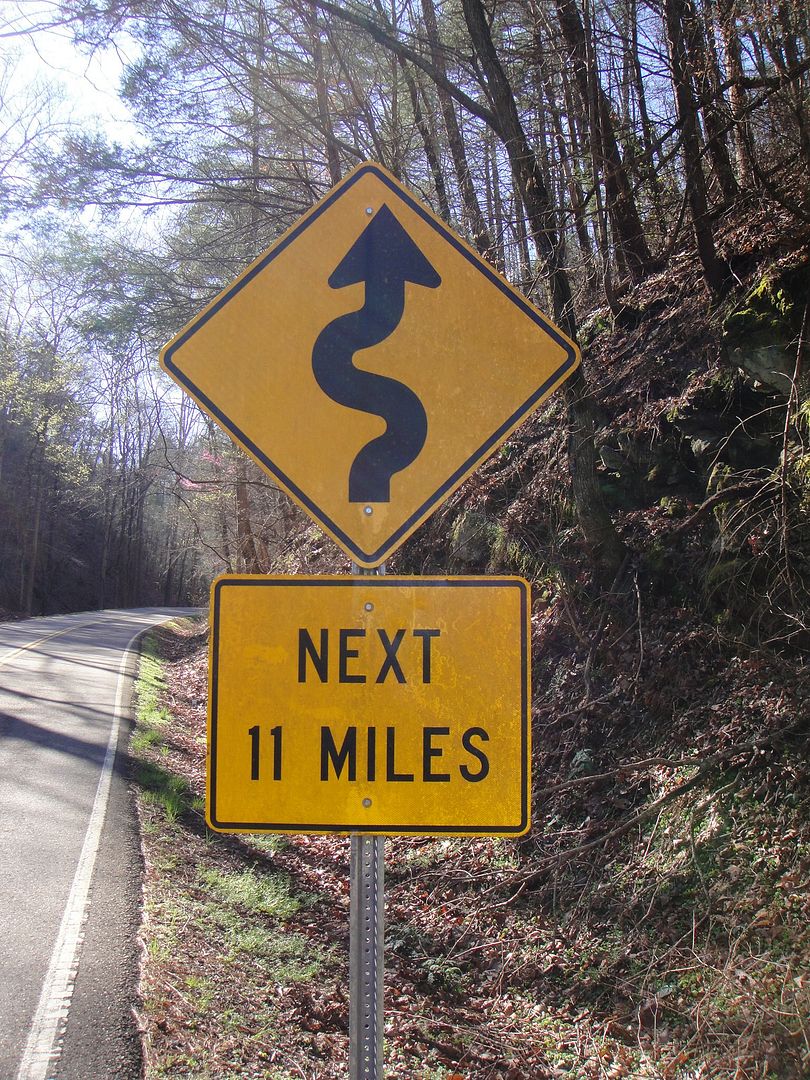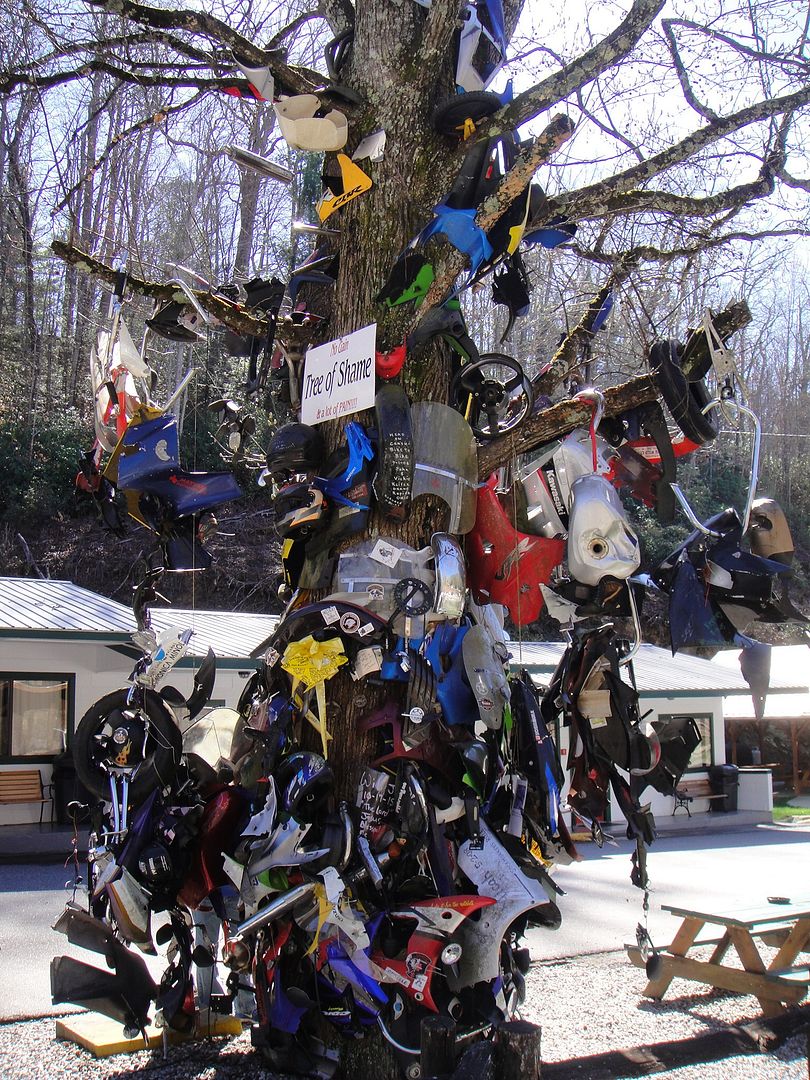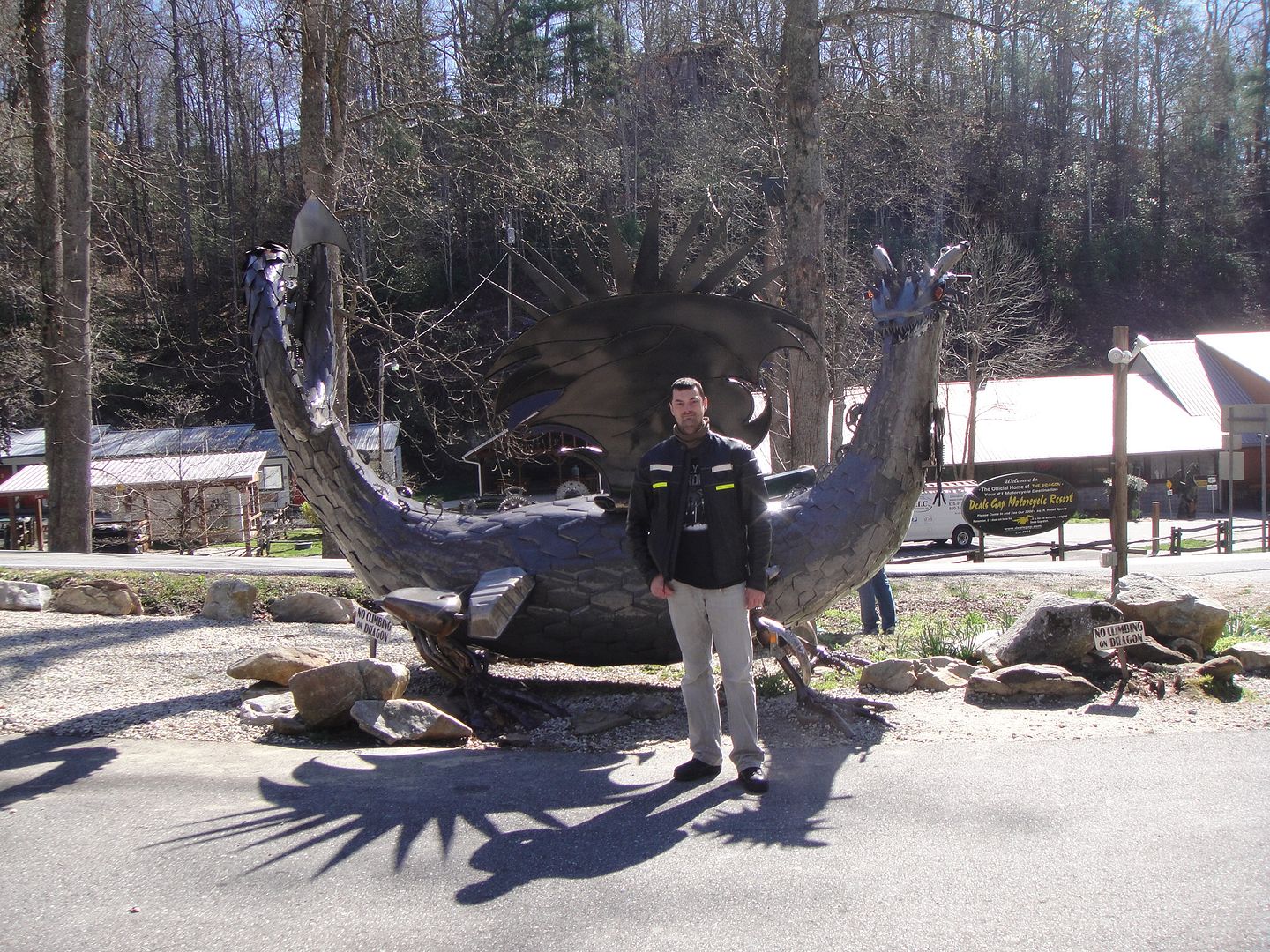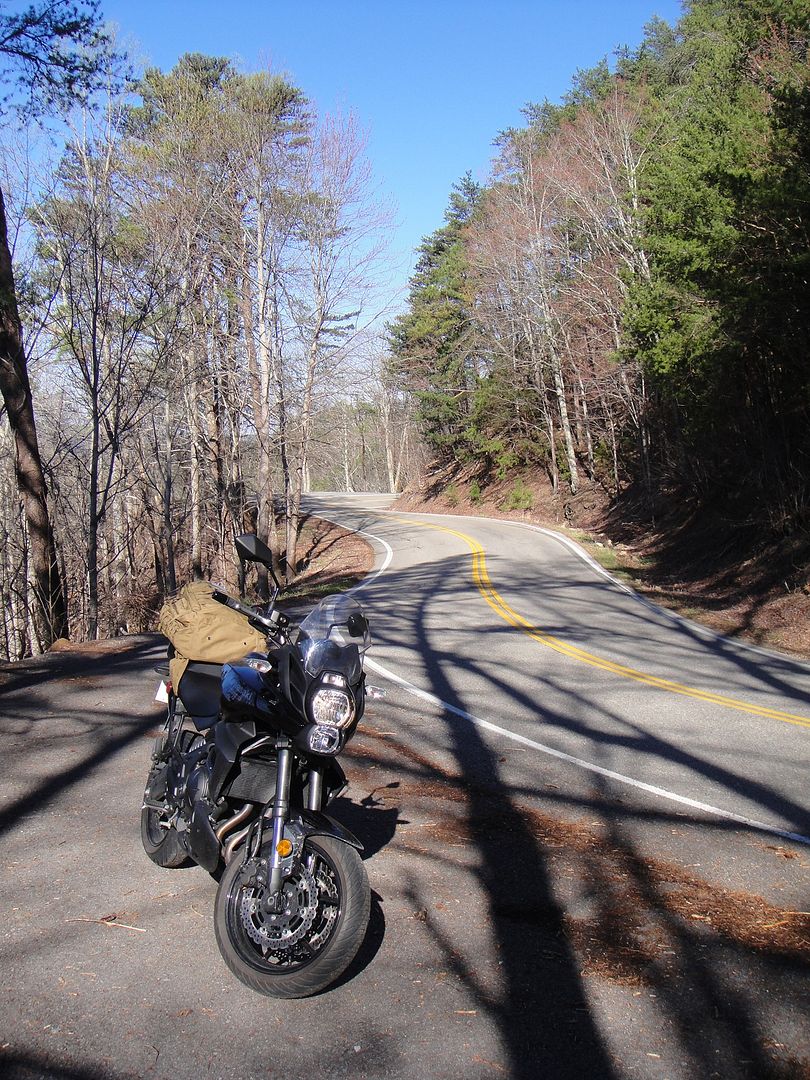 After the Tail, I made way for home and didn't stop for anything but gas and food. 902.6 miles, round-trip.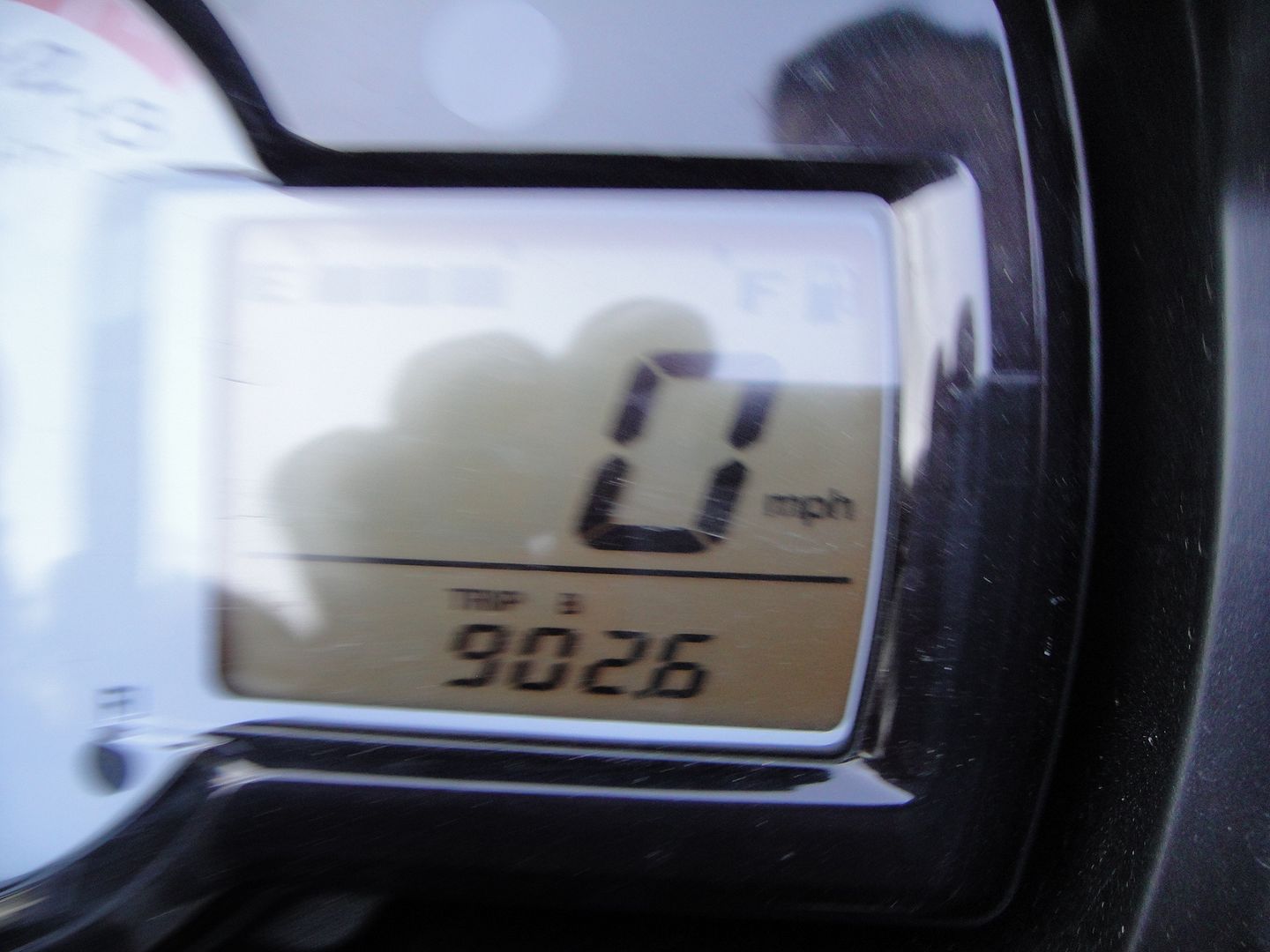 This was such an amazing trip. I had so much fun, and really connected with Lucy (yes, I named her during the trip).
I plan on doing the same route with four days during the warmer season.
---
Last edited by adam d; 04-05-2016 at

12:27 AM

.
Member
Join Date: Feb 2016
Location: Normally Devon, England. From 18 Feb to 2 May 16, near Reston VA
Posts: 39
Mentioned: 0 Post(s)
Great report, great pics, nice adventure. Thanks

Tim


Sent from my iPhone using Tapatalk
Super Moderator
Banned
Join Date: Sep 2015
Location: NW Arkansas/SW Missouri
Posts: 1,049
Mentioned: 1 Post(s)
Thanks for sharing, & keep posting pics & reports (don't get too dismayed at the lack of replies, this site is full of lurkers!!!)
Member
Join Date: Feb 2014
Location: Cali
Posts: 257
Mentioned: 0 Post(s)
Fantastic trip! Lucy in the room with you lol...Love it! The Gen 2 rules!!
---
Binderline
To view links or images in signatures your post count must be 0 or greater. You currently have 0 posts.

Nice Write up! I know the area well (daughter is at App state) and regularly camp the Blue ridge Parkway. If you want a riding Partner let me know! (I'm in Greensboro)
Another great Area is around Little Switzerland!
Ironic how empty the deals gap area was. In about a month you will have a real hard time finding parking spot. I'm trying to make it back down that way this spring. I'd like to make a stop at the Wheels through time museum on the way. Were there any Slayer129 camera guys out on the road? If so you may have some action shots on their website (for purchase of course).
Member
Join Date: Jul 2015
Posts: 481
Mentioned: 1 Post(s)
Sounds like a blast!
---
To view links or images in signatures your post count must be 0 or greater. You currently have 0 posts.
Member
Join Date: Sep 2010
Location: London, ON, Canada
Posts: 1,346
Mentioned: 0 Post(s)
Great trip. I had the chance to enjoy some of that area on a trip South in 2012. You're very lucky to live relatively close to some amazing roads.
---
Always trust your cape.
Posting Rules

You may not post new threads

You may not post replies

You may not post attachments

You may not edit your posts

---

HTML code is Off

---