Member
Join Date: Dec 2008
Location: Northern VA
Posts: 30
Mentioned: 0 Post(s)
There's a post on the Versys.co.uk site from a guy who works for 'Winding roads' that has pictures of several tank bag setups
http://www.versys.co.uk/index.php?op...5&topic=7692.0
it reflects the stuff sold by winding roads, so it doenst' have the sw motech/kawi quick lock bag
Member
Join Date: Dec 2008
Location: Northern VA
Posts: 30
Mentioned: 0 Post(s)
Quote:
There's a post on the Versys.co.uk site from a guy who works for 'Winding roads' that has pictures of several tank bag setups
http://www.versys.co.uk/index.php?op...5&topic=7692.0
it reflects the stuff sold by winding roads, so it doenst' have the sw motech/kawi quick lock bag
It turns out these are the same pictures posted on advrider.
---
Brian
Don't know if you want hard or soft, but there is a tread on here, titled something like, "Pictures of your Versys with Bags" that has an extensive coverage of options, one of which is the cheap way like mine: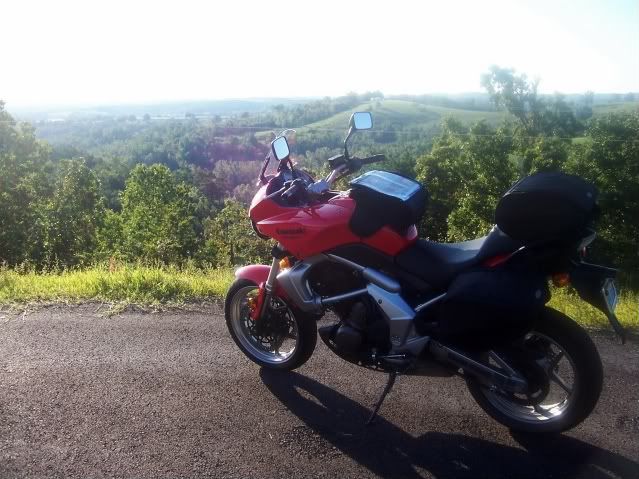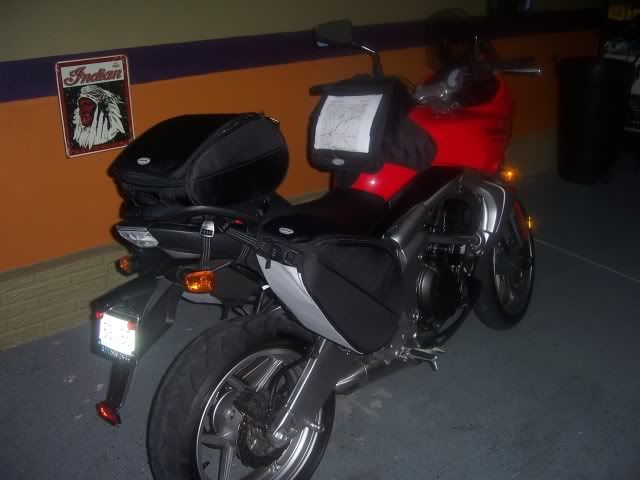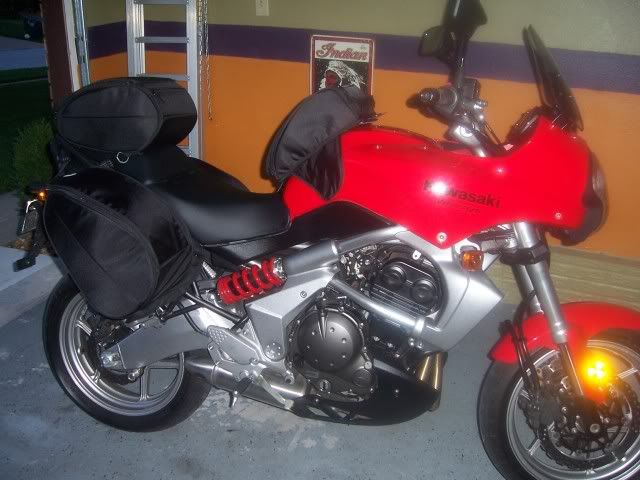 $140 from JC Whitney. They do the job and are easy to take on/off.
---
My Album:
To view links or images in signatures your post count must be 0 or greater. You currently have 0 posts.

---
Last edited by Element; 04-06-2010 at

02:10 PM

.
Member
Join Date: Dec 2008
Location: Northern VA
Posts: 30
Mentioned: 0 Post(s)
Oops! I looked in the wrong place!
---
Sorry, but there's already a pretty extensive discussion of tank bags at the below thread (including the same pics from Joe Bar. Thanks Joe!)
Before I started this thread, I checked in the Modifications - Cosmetic forum but it didn't occur to me to check the Rider's Gear forum. Let's continue the discussion there...
http://www.kawasakiversys.com/forums...ead.php?t=6324
---
Brian
Member
Join Date: Dec 2009
Location: Way up north
Posts: 1,389
Mentioned: 0 Post(s)
I got this for my V
Doesn't disfigure the overall line, roomy enough for me, cheap, no magnet to f***k the paint from the tank ...
http://www.stromtrooper.com/showthread.php?t=34326
Be careful, they show two rapid transit model, the Bradley (wich I have) and the Abraham (bigger)
I'm happy
LOP
EDIT Didn't see the change of thread
I'm reposting in the right place
---
Last edited by Lours_Polaire; 04-06-2010 at

08:37 PM

.
Posting Rules

You may not post new threads

You may not post replies

You may not post attachments

You may not edit your posts

---

HTML code is Off

---