Member
Join Date: Apr 2009
Posts: 69
Mentioned: 0 Post(s)
Side "beauty panels"
---
Anybody done anything with these? IMO they are flimsy and Kawi could have done a much better job on them. Mine are silver and my boots have already (4k miles) worn through the paint. Short of taking them off - any ideas? (I have seen the naked V pics but don't want to "go naked".) Thanks.
I've seen some people with adhesive backed protectors, don't know where to get them though. You could remove and spray with bedliner or undercoat for a more durable finish. Probably wouldn't be very pretty though.
Member
Join Date: Apr 2009
Posts: 69
Mentioned: 0 Post(s)
Yeah, I though about doing that (or just repainting the silver). Just wondered if there were other ideas vs that or just going without the panels.
Member
Join Date: Jul 2008
Posts: 12
Mentioned: 0 Post(s)
I have been thinking about this lately, too. Someone started a poll once asking owners what they disliked most about their Vs. Those cheap plastic parts were a common complaint. I don't know anything about the plastic fabrication business. Obviously it is not cost-effective to "tool-up" for these items without the assurance of a relatively large number of sales. Maybe someone could come up with preliminary designs for owners' input. I cracked one of the frame covers above the footrests when I accidentally overtightened the bolt. I would be willing to pay a reasonable amount to replace those and the radiator "horn rims" with more attractive items with a more durable surface finish.
I accidentally scratched one of the 'beauty panels' with an allen wrench one day and decided to see what was underneath...there were some large holes and some rubber grommets, but I thought it looked WAY better than covering them with those cheesy plastic pieces.
So, I scoured around the house for something to cover up the large holes and came across some thick, rubber chair ends at Lowe's that looked like they could work. Got them home, fabbed them to fit and Voila'! Unique, durable, and I feel like they add a custom look.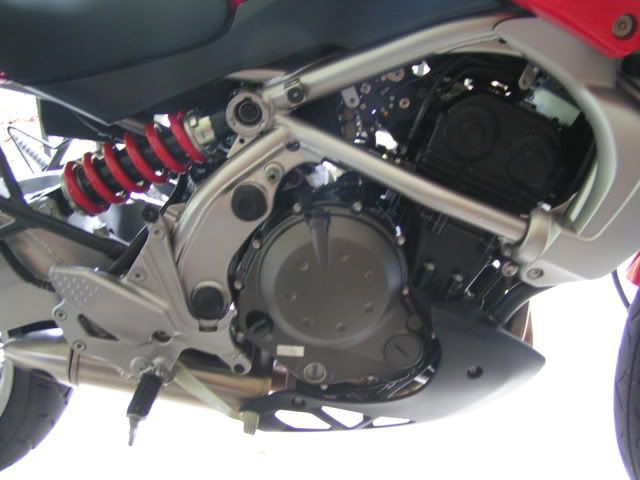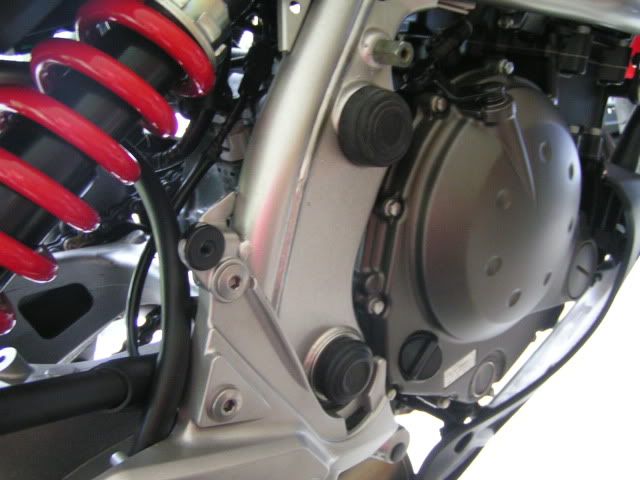 Member
Join Date: Mar 2009
Posts: 223
Mentioned: 0 Post(s)
I agree, the factory could do much better. I have the same problem with boot rub. I was going to paint silver again and try covering with clear plastic sheets that you can get from Wal-Mart or maybe some type of vinyl from a decal shop?
I would imagine it would be fairly easy to fab something out of aluminum like the moto guys.... I haven't gotten that far with mine though......I also saw some infomercial about a DIY carbon fiber kit, kinda like laying fiberglass, but looked waaaay better. Think it was a custom car product.
Posting Rules

You may not post new threads

You may not post replies

You may not post attachments

You may not edit your posts

---

HTML code is Off

---