Review FirstGear Manzo Tankbag
---
Well, after much research and deliberation, I finally picked up my tankbag. I was very hesitant about purchasing a bag without trying it on, due to the plastic fairings surrounding our gas tanks, but I picked a real winner. The FirstGear tankbag fits beautifully and has the luxury of having both magnets and suction mounts to swap between.
The bag cost me right at $105, which wasn't bad due to the size and excellent build quality. I have tried a number of different positions arranging the bag on the tank, and the best fit came with using the 2 rear magnets at the metal/plastic joint of the tank and flipping the front 2 magnets underneath the tank bag and latching them to the bung. There is also a front strap I latched around the tree and tightened. All in all, she ain't going anywhere.
The absolute best part of the bag is being able to unzip the main portion, leaving the smaller section still latched to the tank. Very freaking cool feature and really easy to get off and on.
I have yet to take her out on the street, but I have no doubt that she'll do just fine. I'll keep this thread updated once I have a road test.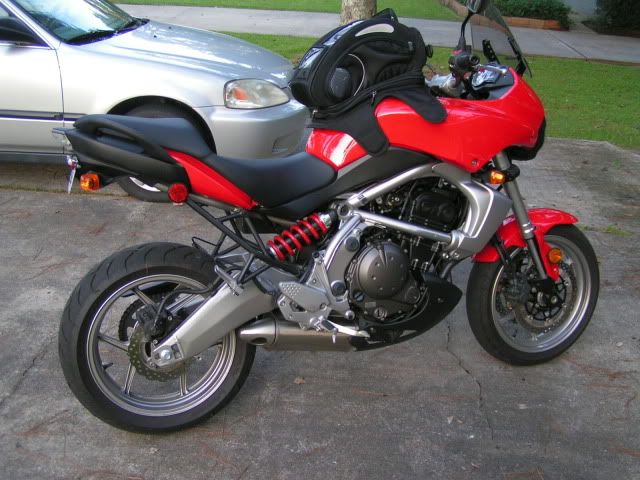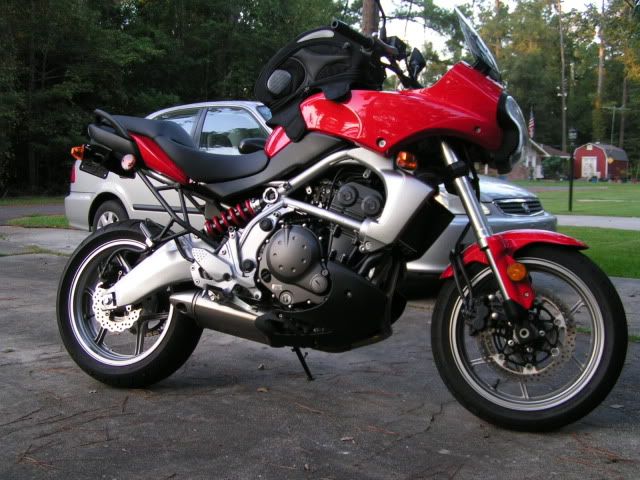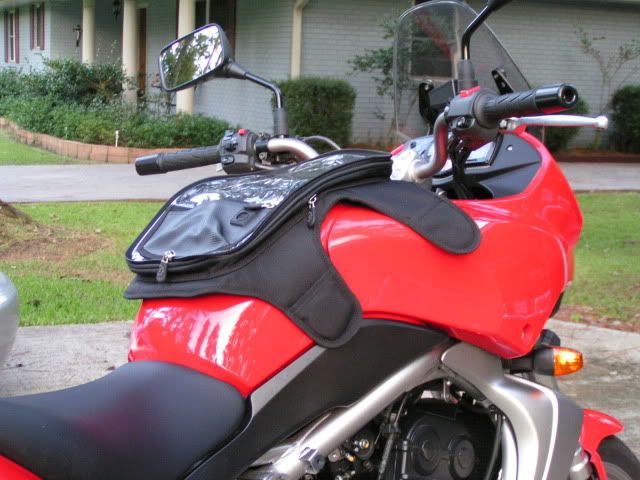 After taking her for a ride around town with speeds up to 55mph, I can safely say the tank bag ain't going anywhere. It was solid as a rock and unwavering against windblast. For its first trip out, we went to Lowe's to pick up some hardware for some shelves I am assembling for my collection of DVD's.
The ability to unzip the main bag from the lower portion is by far the coolest feature of this tankbag.
I'll write back when I've taken it on a longer expedition at highway speeds.
JM
Well, it survives wheelies and speeds up to 90mph.
JM
Posting Rules

You may not post new threads

You may not post replies

You may not post attachments

You may not edit your posts

---

HTML code is Off

---