Member
Join Date: Feb 2009
Location: Ottawa
Posts: 23
Mentioned: 0 Post(s)
Aegis Tank Protector RomaTech Rad Guard
---
Here's some bike porn
Motrax Aegis Tank Protector, I have a weakness for faux carbon
RomaTech Rad Guard
RomaTech Versys Goodies
http://www.romatech.de/shop-english/...f201/index.php
The Rad upper nuts threw me you have to access them from the back!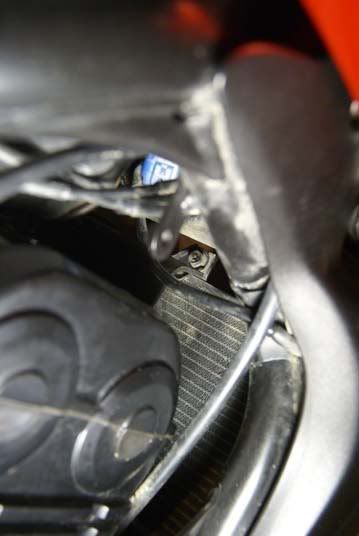 Got a ratchet wrench on the right side
Pop off the speed nut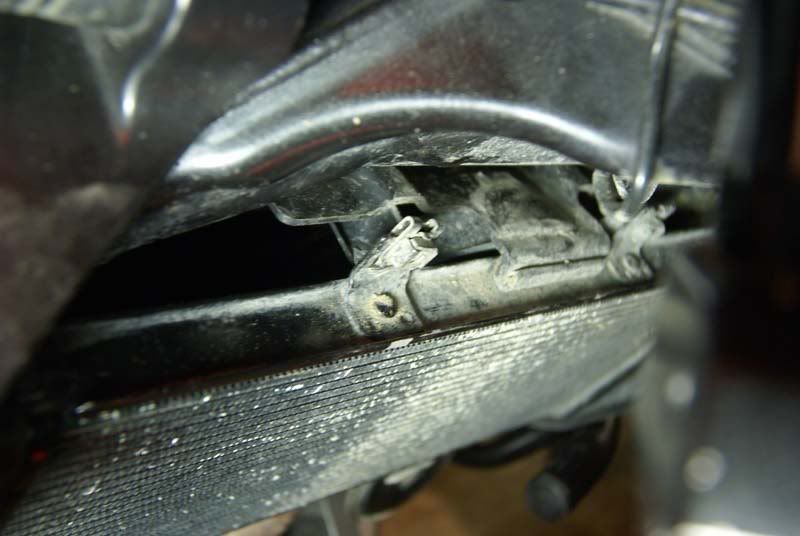 Had to use a stubby wrench on the left side
Kit mentioned nuts but didn't include them, you will need two 6mm lock nuts for the top bolts.
The top bolts go through the rad brackets and the mount and tighten everything back up.
I added some washers as well (Spacers come with the kit)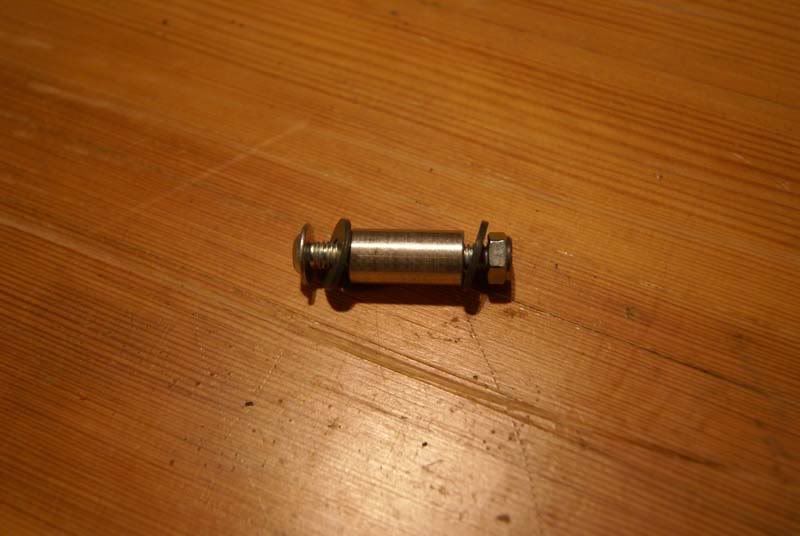 On she goes, Top bolts first loose, then bottom bolts tight (locktite blue on those)
Then tighten the top bolts
As I said pure bike porn with the added benifit of no rocks into the rad.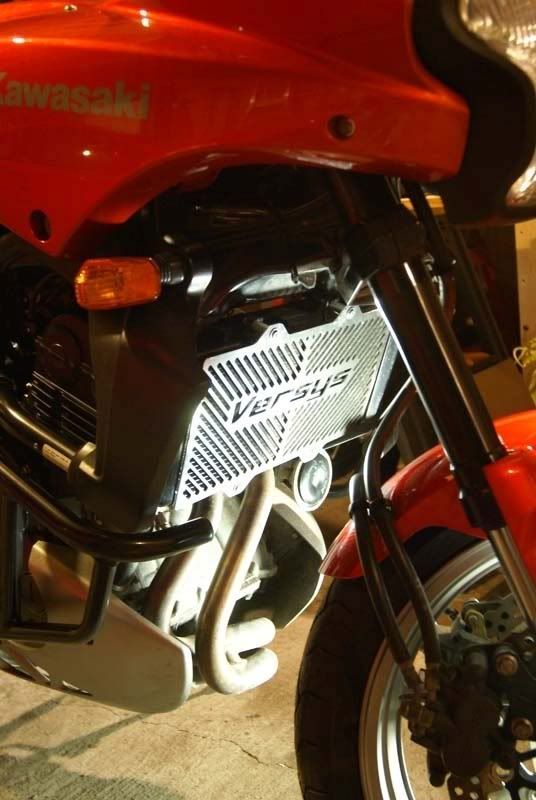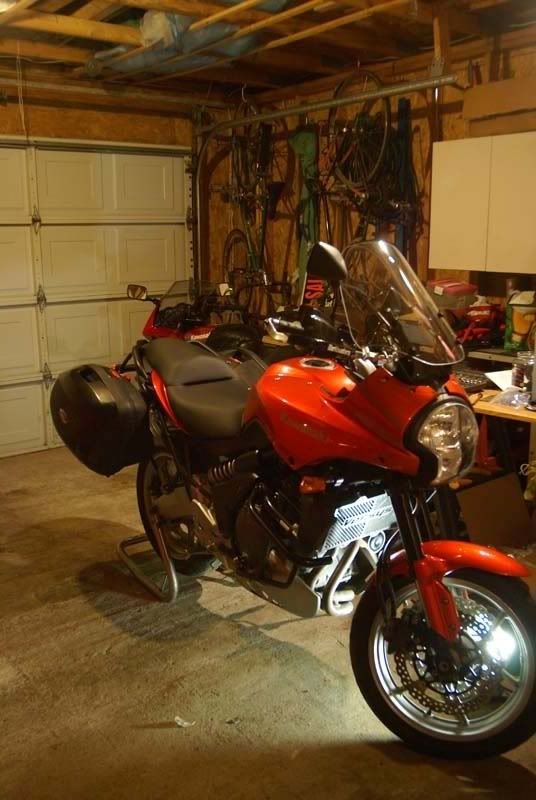 RomaTech is German but they respond quickly, in very good English.
I had no problems, Paid by Paypal, item was here in Canada in just over 2 weeks.
Chris
Another nice post! You're on a roll!!




bike porn? looks like workshop porn
Thanks so much for posting the pics of the Motrax CF tank protector BugR. Liked it so much, I bought one myself!
I like the rad guard, but like the black one better. I might have to try to pick up one of those.
Member
Join Date: Aug 2009
Location: NH
Posts: 180
Mentioned: 0 Post(s)
just bought my own black rad guard! cant wait
Posting Rules

You may not post new threads

You may not post replies

You may not post attachments

You may not edit your posts

---

HTML code is Off

---