Member
Join Date: Nov 2008
Location: San Luis Obispo CA
Posts: 7
Mentioned: 0 Post(s)
Peg Drops
---
Got a set of peg drop blocks from MOTOWERKS
There great !!
Member
Join Date: Aug 2008
Location: cheyenne wyoming
Posts: 122
Mentioned: 0 Post(s)
I got a set also, and they are great. Hard to believe that a drop of 1 1/4 inches can make such a difference. Feels almost as good as my KLR did.
---
Anybody else think these buffalo wings taste a lot like chicken?
To view links or images in signatures your post count must be 0 or greater. You currently have 0 posts.


2008 Concours
2008 Versys
Restored 69 Honda Trail 90
Whizzer motorbike
Can you provide a source? Where did you get them? I'd like to see pics too.
This is about the best picture I have of them. I really like the extra room and I rode for two hours the day after thanksgiving and my arse wasn't sore at all. My seat is stock - I'm thinking the lowered pegs may have rotated my hips forward enough to relieve pressure on the glutious maximus. Just a theory - I'll have to do more testing when the weather clears.
You get them from
http://motowerk.com
Found another picture:
---
Last edited by Ocean; 12-09-2008 at

08:04 AM

.
Does anyone know how they compare to the buell pegs?
There are a couple different stles of buell pegs. They all have to be modified by drilling and grinding the back. I love mine. I had the large Ullsys at first but they would drag easy. Then I went with this one. XB9. To me they look right at home.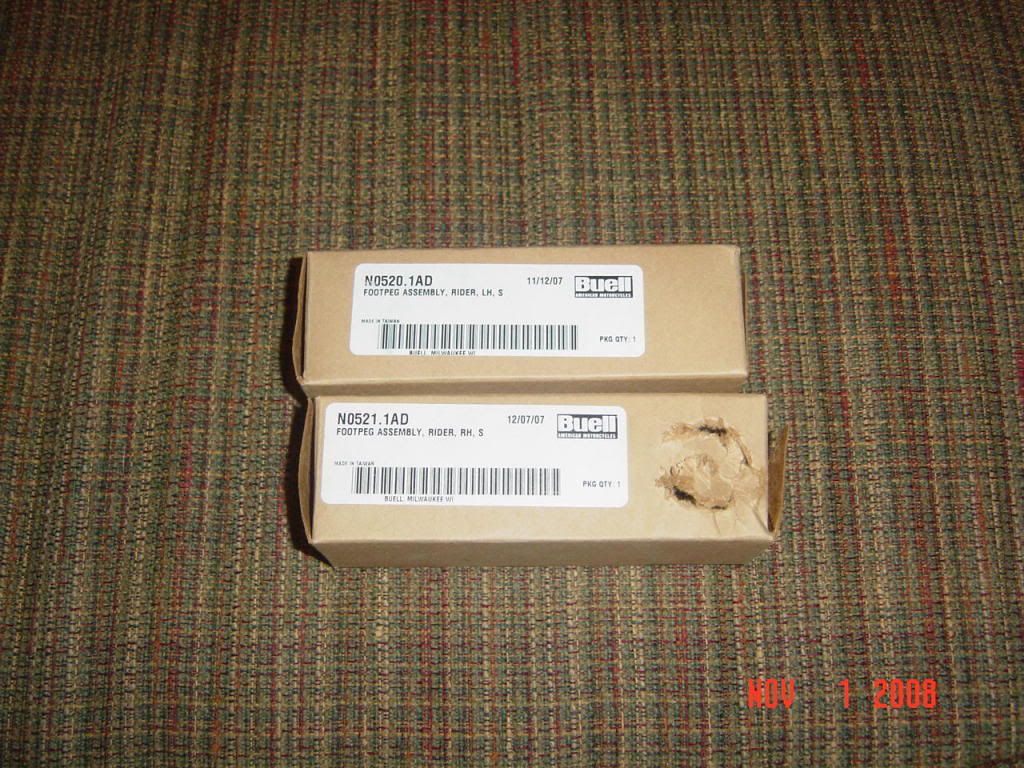 Take note: I have read that the Buell pegs are brittle and some have broken.
I have heard that but I weigh 225 and I stand up going over rail road tracks and when we go by swimming pools with half naked girls sunbathing and I put 40,000 miles on the ones on my ZRX. Have not broke one yet.
Golfmuch; how much did you pay for yours?
They are cheap. You can buy them at any Harley dealer that carries buell. I think they are 22.95 per side.
Posting Rules

You may not post new threads

You may not post replies

You may not post attachments

You may not edit your posts

---

HTML code is Off

---