V35 AdMore Lighting (part 2)
---
Under seat wiring: Thankfully the wiring harness is generous with the length of wires that tie into the bike wiring, and the leads that attach to the cases. I first started with the case side of the harness. As I found out after, I didnít need to remove the body panels on the right side of the bike.
It was a little tricky to get the wire through the gap in the left side, but it beat removing the body panels by far.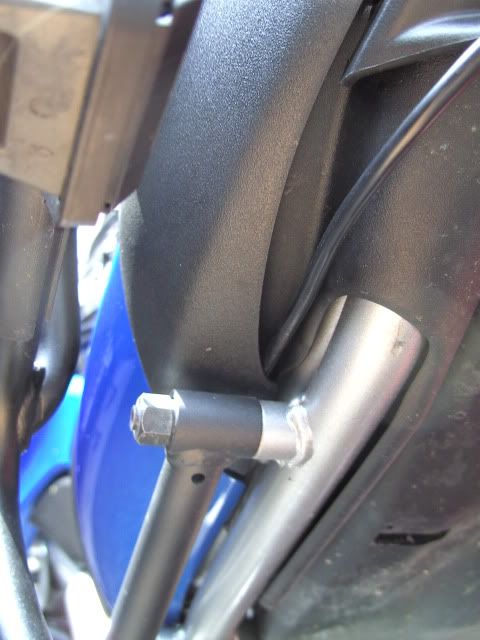 I had to order some extra clips for when Iím bag-less. This will keep the wires from dangling and out of the way.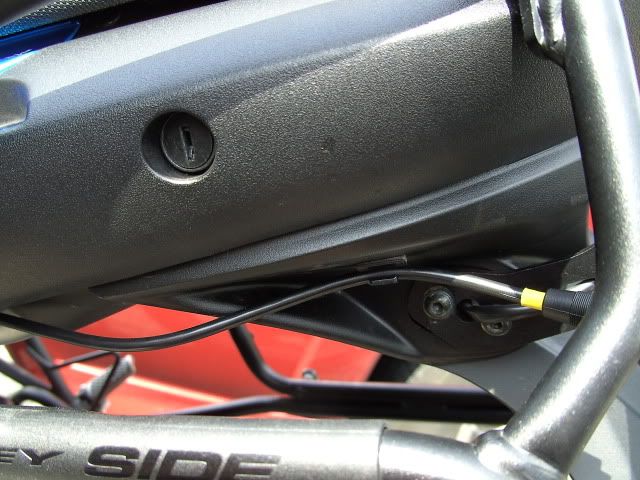 I threaded the tie-in side under the frame bridge that holds the seat latch.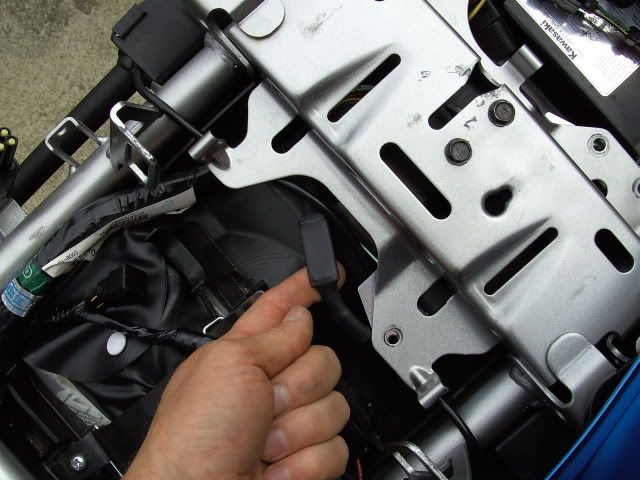 Since the factory harness uses a frame ground under the seat, I also used it for the additional wiring. I didnít have a proper size eyelet, so I used a split spade connector.
The rest of the wiring was a simple coupling to the factory harness. I didnít use the supplied connectors, instead used the Scotchlok type to finish off the job. I just like using the tried and true items in my arsenal of fixes.
That about wraps it up. If ya have any questions, feel free to ask. I have a new gal in my life, so I may not be able to respond right away. But I will try to field the query asap. Also, if you have an idea that trumps mine please submit it. Thatís the way things get better.
---
"I read somewhere that 77 per cent of all the mentally ill live in poverty. Actually, I'm more intrigued by the 23 per cent who are apparently doing quite well for themselves." -- Jerry Garcia
Posting Rules

You may not post new threads

You may not post replies

You may not post attachments

You may not edit your posts

---

HTML code is Off

---