Member
Join Date: Dec 2011
Location: Los Angeles, CA
Posts: 181
Mentioned: 0 Post(s)
Stebel installed on SWM rack
---
Installed my Stebel on my SWM rack today. Cut a piece of aluminum stock to size, then attached it to the back side of the rack using the two bolts that retain the wedge-shaped Givi adapter. Bolted the horn to the inside of this, and ran the wires up the rack tubes then under the seat, where I mounted the relay to one of the tool kit retaining brackets. Fired it up, and it quickly shut up the group of teenagers making a racket out in front of my house. Paid for itself right then and there! This thing is seriously intense.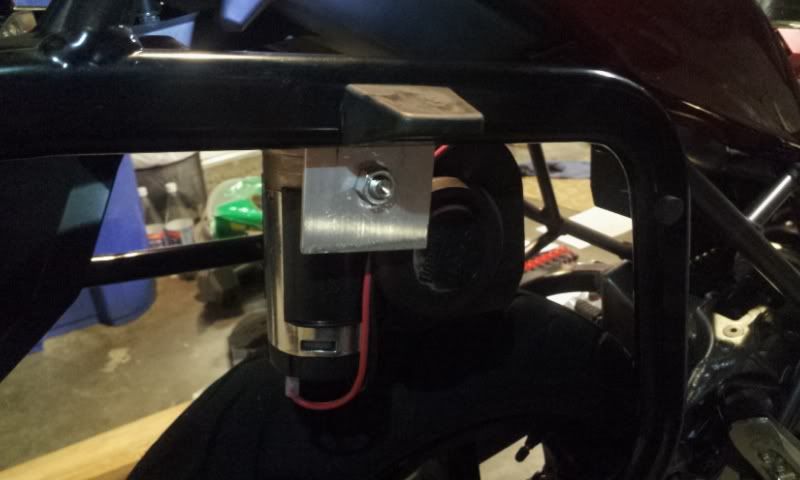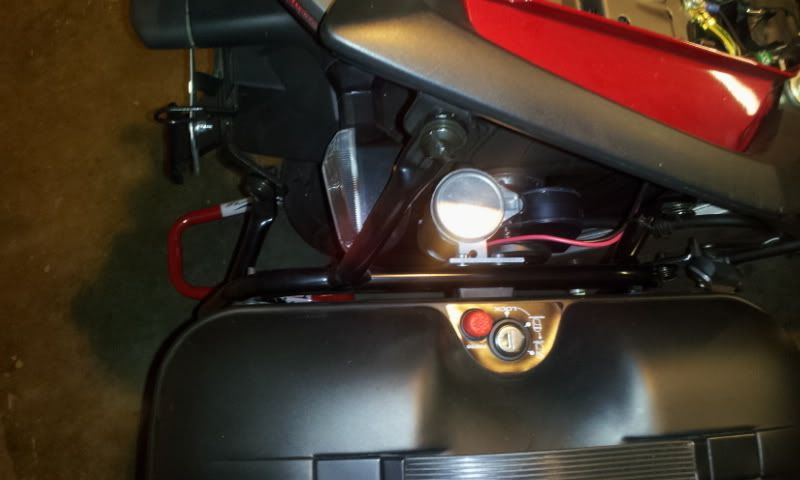 Looks good. Very permanent.
They are pretty loud. Remember at a stop light and these two chicklets were busy chatting away when it went green. Did my best just to give the horn a little toot and not lay on it.
they both gave me the finger when I rode by them later.
Look neat and hope it doesn't get too much water in there.
You may need to service the unit regularly to keep it working.
Still good job...
Member
Join Date: Dec 2011
Location: Los Angeles, CA
Posts: 181
Mentioned: 0 Post(s)
I live in Los Angeles, so I'm not too worried about water. It's rained maybe 3 inches all winter! I've had those bags on there for about 750 miles now, and they're still very clean on the backside, so it doesn't look like much is going to get slung into the horn.
Posting Rules

You may not post new threads

You may not post replies

You may not post attachments

You may not edit your posts

---

HTML code is Off

---