Member
Join Date: Aug 2008
Posts: 65
Mentioned: 0 Post(s)
Here's a cheap silver touchup paint!
---
I had five different silver paint pens and small touchup bottles which I tried. None were really close.
Then I pulled out my bottle of HWP101 Silver and it was VERY close!
What I do is shake it real good, spray a bit of it into the cap and let it sit for about 3-5 mins to dry out a bit. Then I use a really good small touchup paint brush to touchup small scratches. You can get the can for $7 or so at auto stores and Wal Mart.
(Can anyone point me to a touchup match for the sidecovers on a 2009?)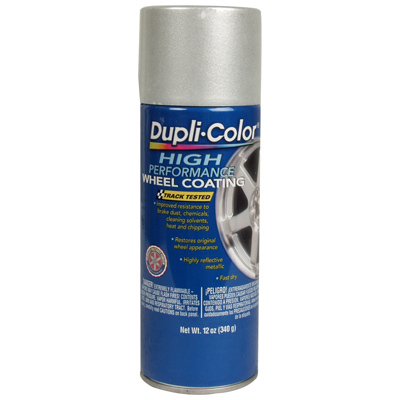 Member
Join Date: Aug 2008
Posts: 65
Mentioned: 0 Post(s)
UPDATE:
I found an even better match than the above Color Rite. It's called Rust-Oleum Metallic Brilliant Metal Finish: 7271 Silver Metallic. It's available at Walmart and looks better than the Color Rite. If you're going to touch it up with a brush make sure you get high quality brushes, not the cheapos.
The problem with these paints is that they don't have the large metallic flakes and the same deep texture as original.
Member
Join Date: Jul 2010
Location: western wisconsin
Posts: 643
Mentioned: 0 Post(s)
Member
Join Date: Jul 2009
Location: Ottawa, ON
Posts: 3,372
Mentioned: 4 Post(s)
A spray can of Krylon Fusion for plastic in flat black is ideal for restoring any of the faded black plastic pieces on the bike. Also works well on Givi luggage. It adheres really well and makes it look better than brand new. Best part is it is cheap.
Posting Rules

You may not post new threads

You may not post replies

You may not post attachments

You may not edit your posts

---

HTML code is Off

---