On of the weirder motorcycle related articles....
---
One of the weirder motorcycle related articles...
Azan, a political propaganda magazine which is published by Al-Qaeda has done an article on motorcycles. Apparently the Mujahidin and Taliban really love their Honda CG 125's, even though it is made by infidels.
Interesting how the passenger can wrap 6 RPG rounds in a blanket and sit on them. I guess when your taking those kind of risks a helmet is irrelevant. See below.....
http://nzahry.wordpress.com/2013/12/...n-taliban-gan/
Translation: Usually we see in print or electronic media, war vehicles of combat troops western countries are so very sophisticated and expensive. But apparently this is inversely proportional to their enemies, especially the main enemy is the United States and its allies Taliban. Azan magazine which is published by the print media group Al-Qaeda announces that the Taliban only use Honda CG-125 in order to fight against the forces of Western countries. Even this group praised the toughness of Honda CG125 and said that while the motorcycle is low cost when compared to the western war vehicles, the motorcycle is very helpful to them in battle.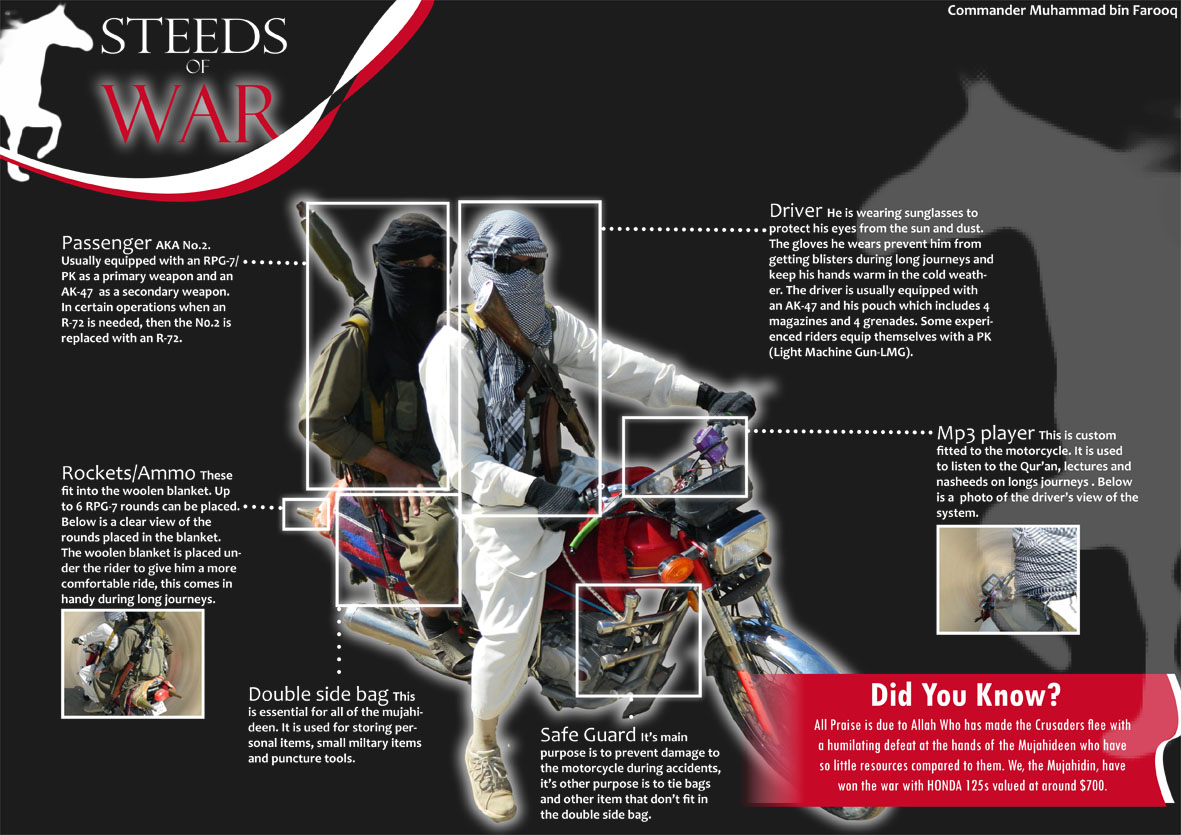 ---
Last edited by twowheels; 05-27-2014 at

01:00 AM

.
Posting Rules

You may not post new threads

You may not post replies

You may not post attachments

You may not edit your posts

---

HTML code is Off

---