Member
Join Date: Aug 2008
Posts: 68
Mentioned: 0 Post(s)
Alps ride report!
---
Ok, so this is my first ever ride report, so I will try to ramble as little as possible for you guys. I guess I should start with our route. First I want to just start with some observations of mine. Riding in the USA, made me think that I had above average motorcycling skills till I moved back to Germany about a year ago. I was wrong! Your average European rider is way better than your average American rider. Then after about a year of riding in Europe like they do, I thought my skills were back to above average. I was wrong! Riding with my wife on the back around where I live is way easier than a 1,600km trip through the Alps with her on the back! But we survived unscathed and with a few lessons learned for future rides, together and solo.
A few lessons to start out with:
1. A 5 day trip that you plan at home on the computer, should actually take you 8-9 days in reality.
2. Should have ordered that butt pad! (from my wife!)
3. GPS's should be interpreted like art when in Europe.
4. The "box" from the MSF course is a practical skill to learn if you are ever going to ride the Alps!
5. Figure out how you are going to work the toll issue before you get to one.
**Feel free to add some more lessons for future ADV riders**
So the first day we set out at around 10am from home.
All packed up and ready to roll
Our first stop was Neuschwanstein, and the little brother Hohenswangau castle.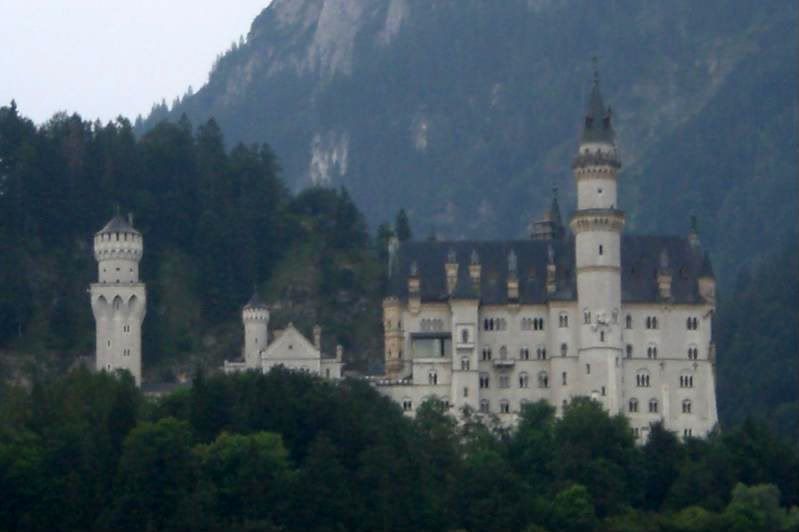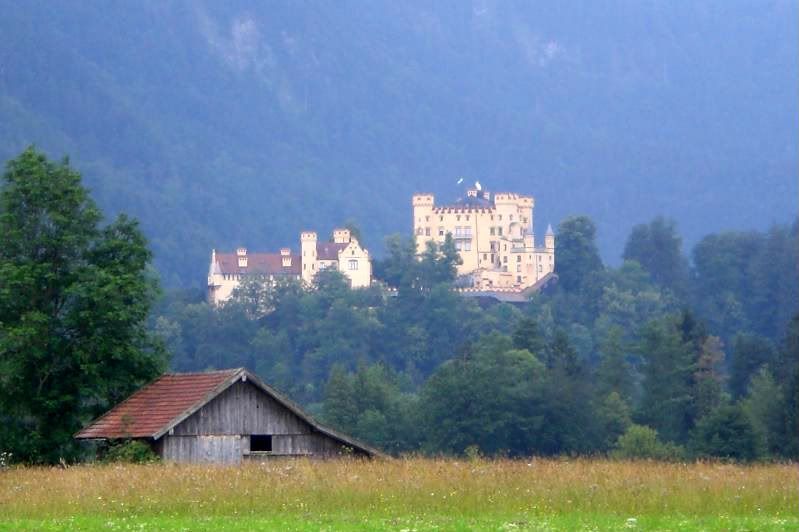 Whadup?!
Without any time to lose, we get back on the road to make it to Feldkirch, Austria before nightfall, and we barely make it!
So, the next morning we get back on the road around 8am, and make our way through Lichtenstein which is actually the smallest german speaking country in Europe, and continue throught the beginning of the Swiss Alps to Zuoz, Switzerland.
Only picture from Lichtenstein
Davos Lake in Switzerland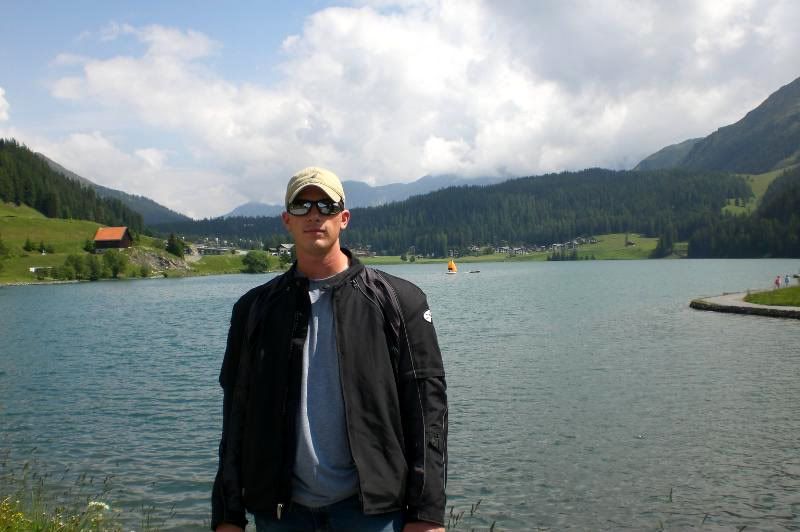 Still snow in the Swiss Alps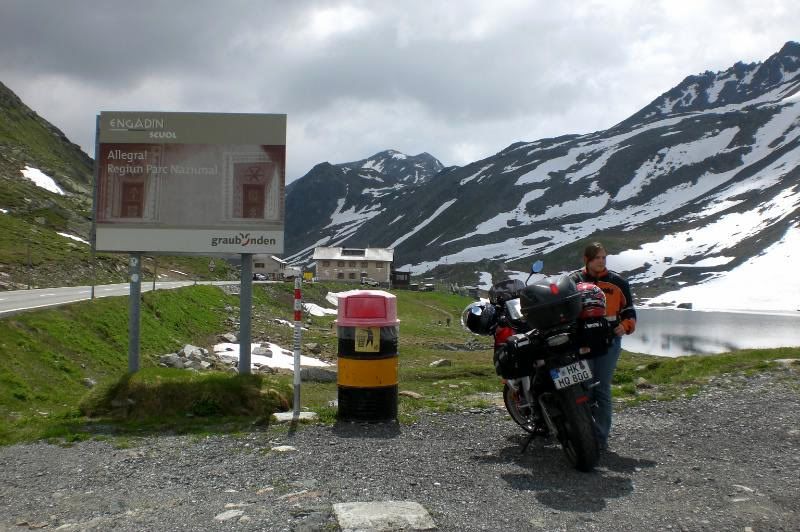 Let the hairpins begin!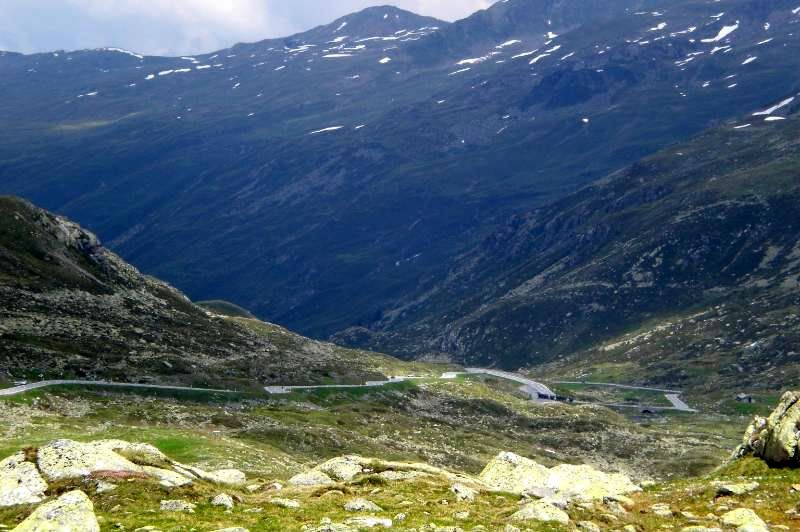 Coming back from a piss break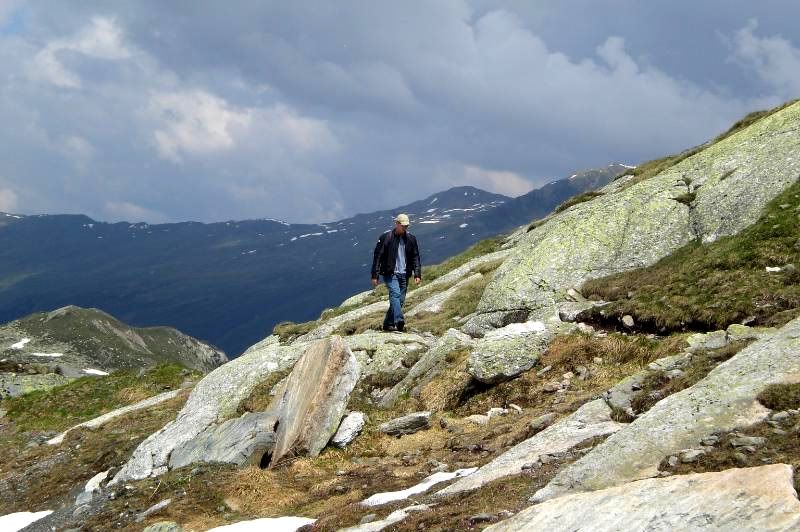 Bear fountain in Zuoz, Switzerland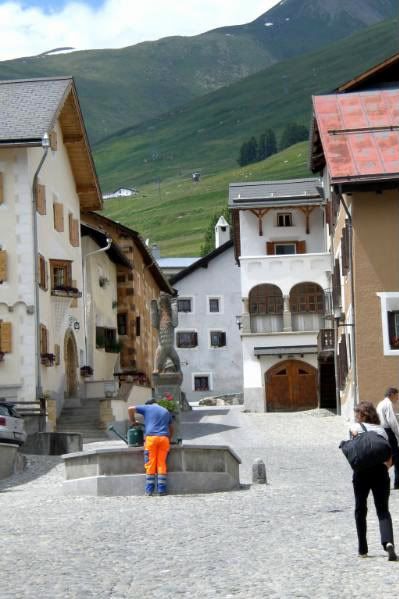 After lunch in Zuoz, we decide we want to make it to Garda, Italy before nightfall. That was another bad idea, we rode our butts off through the rest of Switzeland, and Italy till we get there around 8 at night, and luckily the "hotel" we chose, I call it hotel just because it had rooms for rent, opened up and let us get a room for the night. But we were still alive after some really hairy (for me) riding through my first real day of Alp switchbacks!
I really needed this break in Italy!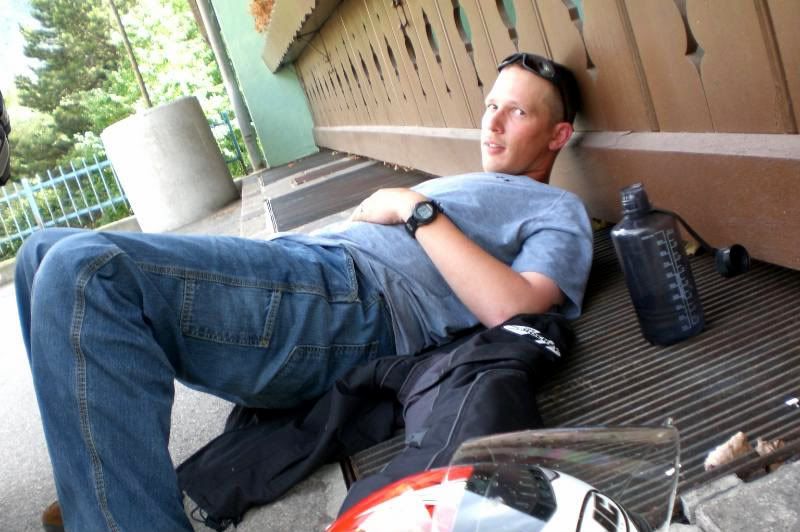 Garda Lake in Italy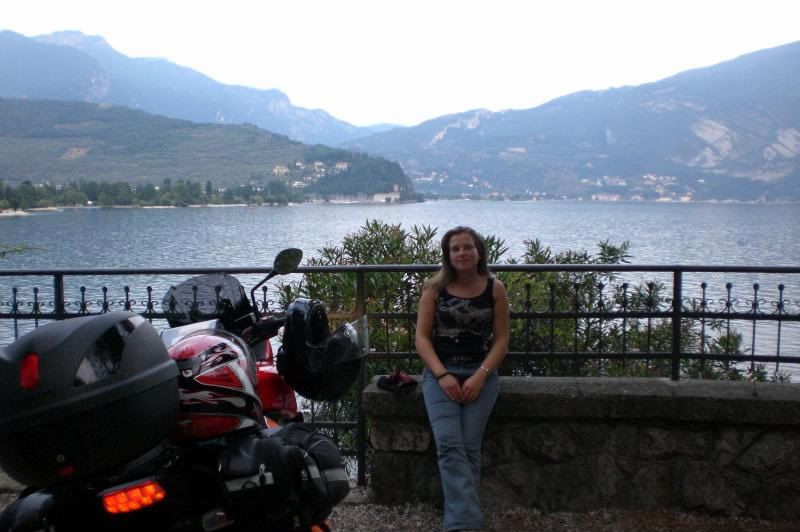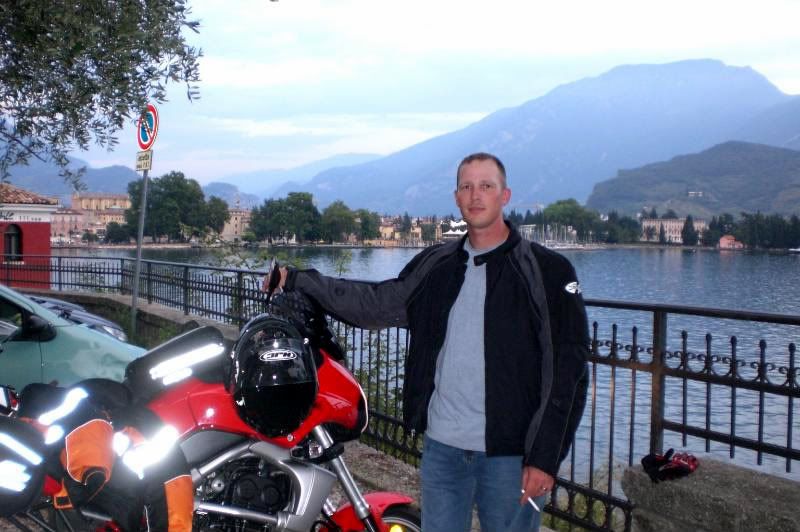 Villa Regina in Garda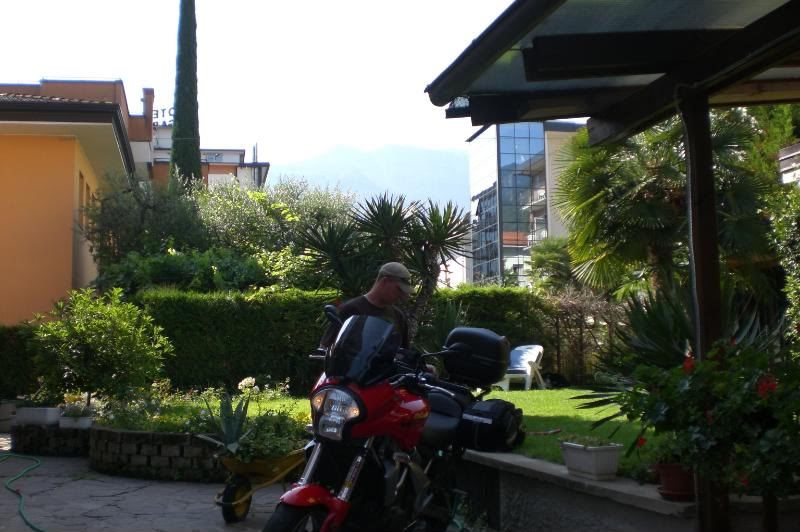 The next day was a lot better riding and comfort wise. Seems I got used to switchbacks from Switzerland in preparation for the Dolomites, and the last 50km's of our day back in Austria before we stop at the great little motorcycle hotel that we just stumbled upon looking for dinner. Oh, not to backtrack, but those last 50km's I was talking about were probably the riskiest part of our trip! The road was just barely big enough for a bus, and me to squeeze by with a loooooonnnggg drop off to my right!
Member
Join Date: Aug 2008
Posts: 68
Mentioned: 0 Post(s)
continued....
---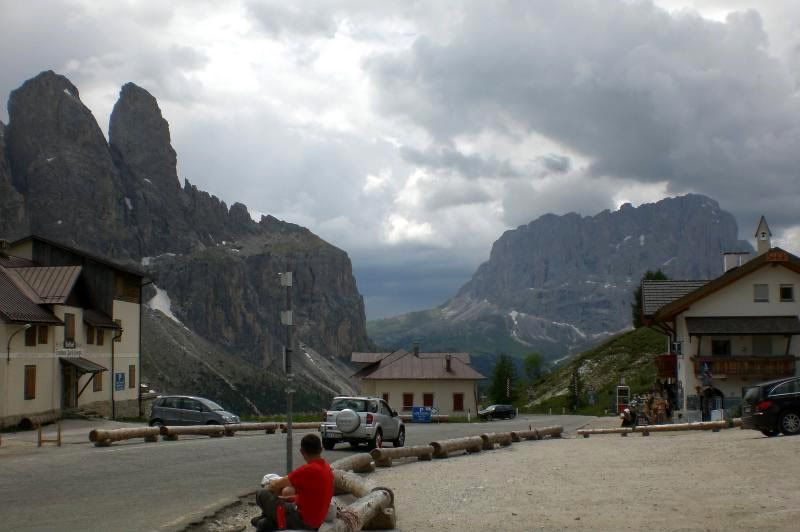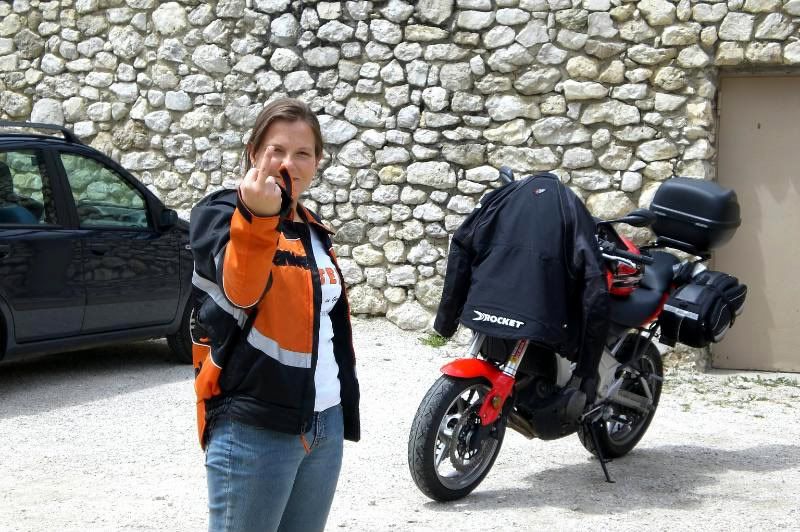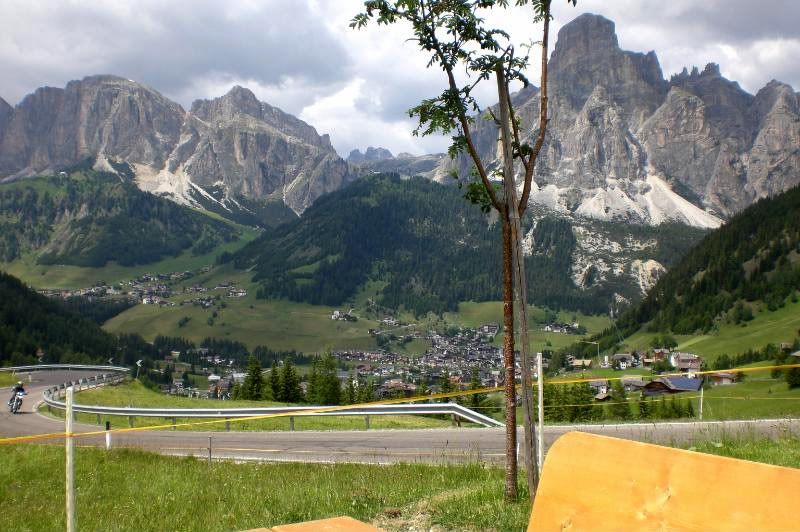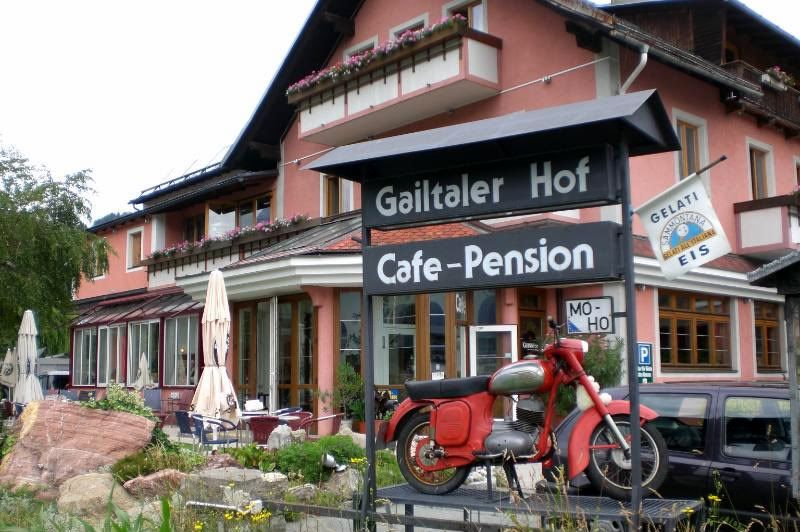 For our 4th day, our plan was to shoot about 40km's down to Slovenia, and then head back up to Germany and stay at Chiemsee for the night. Well, the weather literally rained on our plans, and we end up staying in whatever town you see the rain in the pictures for the night. We decided that we would just ride straight back home, since we were only about 220km's away at that point.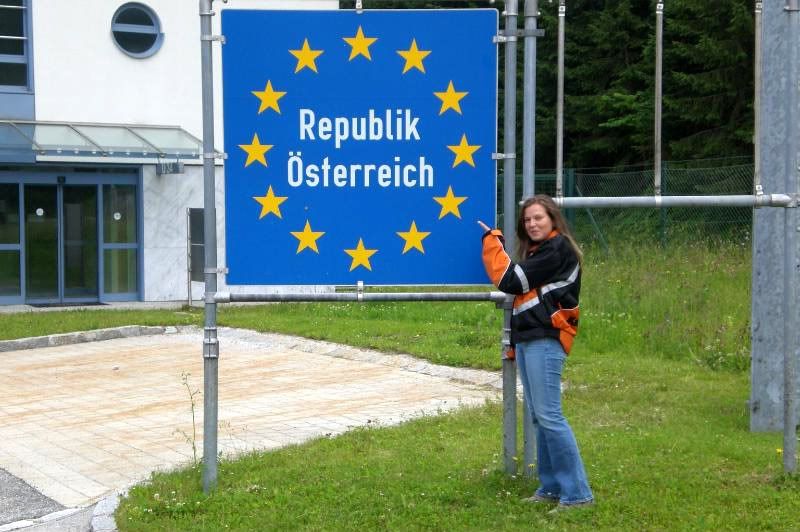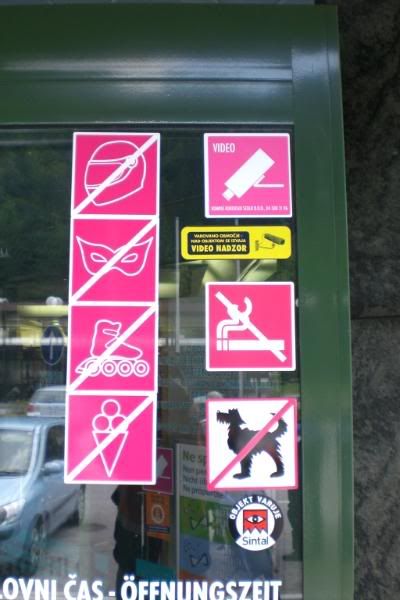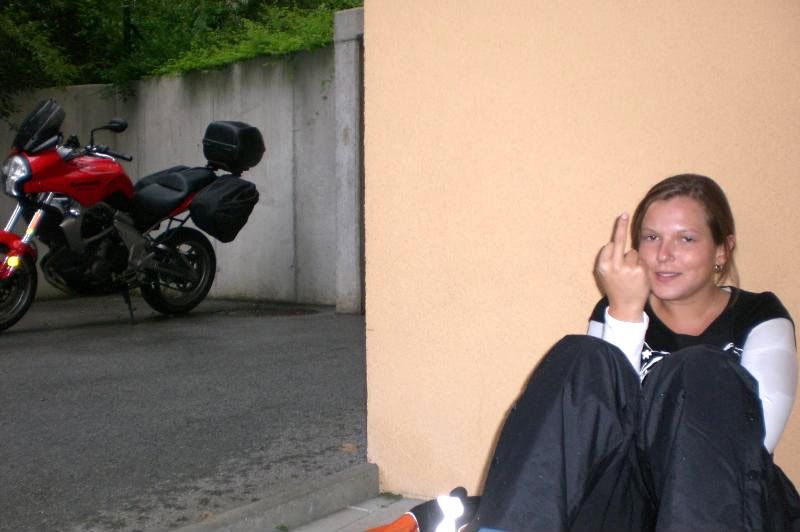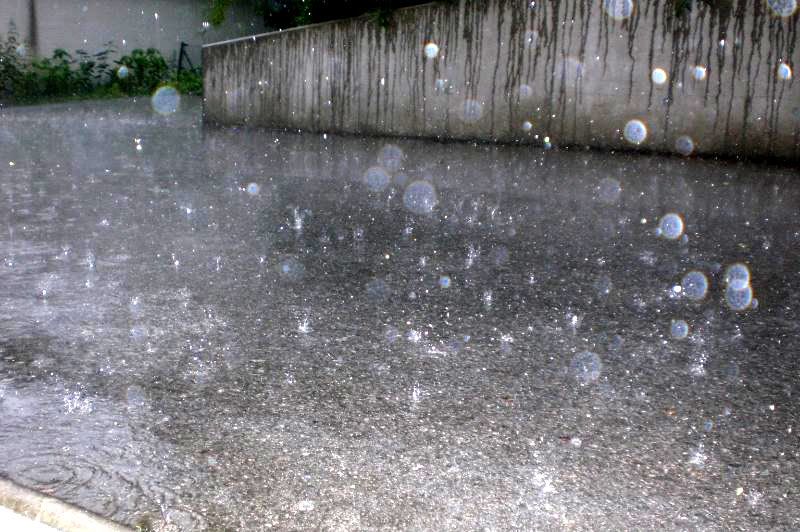 After all was said and done, it was still a great trip. My wife said we should have planned more time so we could see some things, but being the great gal I married she said she understood the main reason for the trip was for the ride, and she actually enjoyed that part! We had been talking about her getting her bike license, and I think she is flying back to the states sometime within the next year to do that so she can experience riding the way I do. I hope you enjoy the pictures, and sparks your interest to go and ride through the Alps, like other reports sparked mine!
Nice report! I hope to get a chance to ride Europe sometime soon as well...
Totally agree with you on a lot of points
5 day trips in front of a computer are 8 days on a bike!
And all kinds of attention needs to be paid to the passengers comfort, because us as riders we can put up with a lot and push ourselves, but when you got a whiny passenger its unbearable.
---
To view links or images in signatures your post count must be 0 or greater. You currently have 0 posts.
Great pics & report! Looks like a nice trip!




Takes me back to when I lived in Switzerland. I had a nice 80km loop that went by a glacier, plunged down into a bifurcated valley, then returned back through the mountains via steep ravine passage. Good times!
Posting Rules

You may not post new threads

You may not post replies

You may not post attachments

You may not edit your posts

---

HTML code is Off

---