ZX-14R overkill defined
---
I can't really see myself ever actually buying one of these things, but the thought of being faster than practically anything else on the road is alluring. I fantasize getting one and naming it Dog of War. I figure Dog of War is a fitting name because such a beast is not something you unleash at just any time. Anybody ever been strapped to one of these rockets?
ZX-14R is nothing but trouble on two wheels for me. To spend 15Gs only to have my license taken away if I think about twisting the throttle in 2nd gear is not worth it to me. However, if I was given the option to take a ride on a track I would kill for the opportunity.

The ZX is a true beast of unimaginable power, and to be handcuffed to the speed limits in the USA is a cruel treatment to such a fine machine.
like James May from Top Gear was saying, it's a lot more fun to reach and push the limits of a car (motorcycle) than to be too scared by the power of a monster...( my own interpretation
)
I myself prefer the acceleration than speed. ( I know ZX has both
)
---
Versys 2015 Green
Super Moderator
Had a chance to take a demo new zx 10 and zx 14 demo bikes for a spin with a friend, found the zx 10 a real angry bike which loves to be ridden hard but felt more comfortable on the zx 14 especially when passing him while I was riding the 14 at just under 300 clicks on a very quiet straight stretch of country road. I felt very stable at high speed but not for me as would either kill myself or end up in serious strife with the law but was nice to have a go on the demo bikes.
'nother question about the mighty ZX-14. Say there was a ridiculously long stretch of highway that you could sustain, say...140, 150 mph, or higher even, the bike could take it, couldn't it? I was reading something on Kawa's site about some sort of race inspired, oil, piston cooling and got to thinking if sustained, really high speed runs would hurt it, or not. I figure as long as one isn't bouncing off the red line, the car motor in that thing would just hum along. Ja?
Super Moderator
Can tell you now at 150 mph the zx14 will do it easy and is still accelerating hard
Member
Join Date: Dec 2012
Location: Plano, TX
Posts: 146
Mentioned: 0 Post(s)
I have a zx10 and I love it. It is fast, turns good and accelerates even better. Yes, you can reach 100mph in 1st gear if you let it go, and the feeling of riding a missile is great.
The zx14 on the other hand is very fast but not as nimble as the zx6 and zx10, it is more a drag bike than a track bike.
Sent from
Motorcycle.com App
Member
Join Date: Sep 2012
Location: Paeroa, New Zealand
Posts: 388
Mentioned: 0 Post(s)
I found the ZZR1100 I had was an easy, forgiving bike to ride. The engine was very flexible in lower revs. Anything above 6500 got the blood flowing faster. Good all round bike for the money.
Member
Join Date: Feb 2009
Location: Coffs Harbour, NSW, Australia
Posts: 2,039
Mentioned: 0 Post(s)
Quote:
I have a zx10 and feeling of riding a missile is great.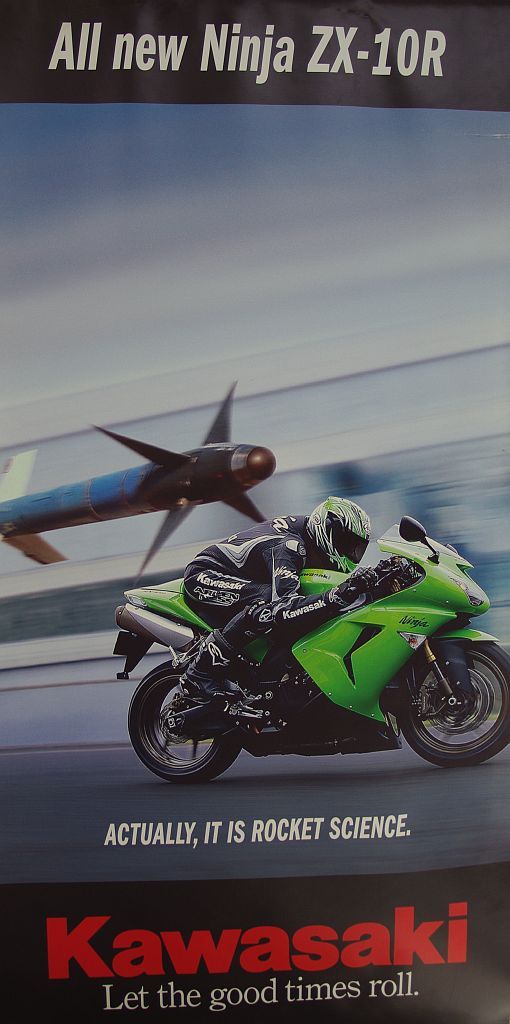 Last summer I put 2400 miles on a CBR1100XX Super Blackbird, Honda's (former) entry in the open-class sport bike world. Insanely fast and yet no match for today's ZX-14. Surprisingly comfortable for touring, too. It would be hard to imagine avoiding speeding tickets with a bike like this, although I managed for 9 days!
---

To view links or images in signatures your post count must be 0 or greater. You currently have 0 posts.


[SIZE="1"]Ride. Good.

2019 F750GS
2014 R1200RT
2008 Versys (SOLD 11/19)
2003 ST1300ABS (SOLD 5/15)
IBA 59868
I'm on my third ZX14 and absolutely love them, b
oth of my sons have them too.
I've been over 200 on mine at the Texas, Ohio and Maxton Mile events with a best of 208mph at the Maine event.
Its my everyday streetbike with stock cams, bore and stroke.
With the BST carbon fiber wheels its so much fun in the twistiest, not a ZX10 though.
Dan
Posting Rules

You may not post new threads

You may not post replies

You may not post attachments

You may not edit your posts

---

HTML code is Off

---