Olympic Adventure-off the beaten track!
---
Spent a few days wandering around the Olympic Peninsula-ended up being a lot of off road thanks to my ace GPS TomTom.
Food first, might be out there for days!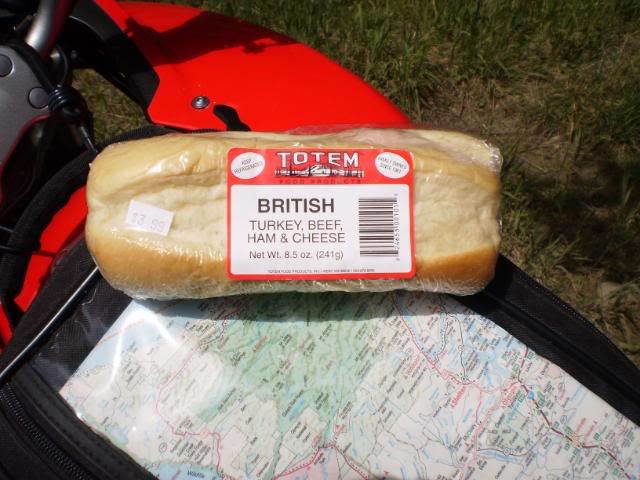 Loaded ready to go, do I really need all this crap???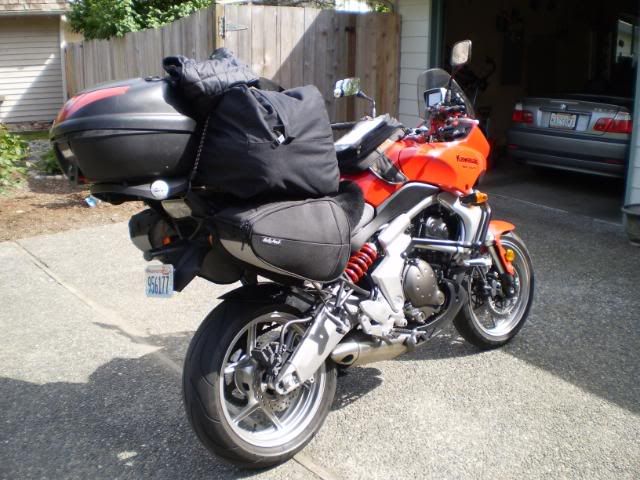 Yep, looks a lot from whatever way you look at it.
Good place for lunch, nice view and a bit of space to let..........
The logging trucks roar by. Empty they get up to 50mph+, you have to take great care on the blind corners
Had to follow this guy for a few miles-it creates even more dust when they have the slab sides. Primitive is a good word.
Probably need to change my air-filter after this.
This was very steep twisty and with big gravel 1.5 to 2"plus.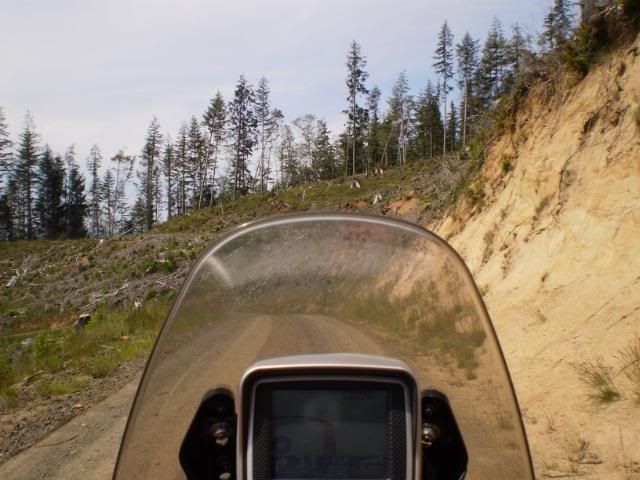 Did I mention how good my almost racing slick Michelin Pilot Road Powers are on this stuff..........thought not. Actually in all honesty it wasn't to bad. As long as I didn't get up too much speed over 35-40 and let kept the handle bars loose I was fine.
Logging improves the view, but that's about all you can say about it. Very remote 30-40miles to nearest paved road-just me and the trucks.
Did I mention remote?
My Viagra friends will remember this place-just a photo op, didn't have lunch here.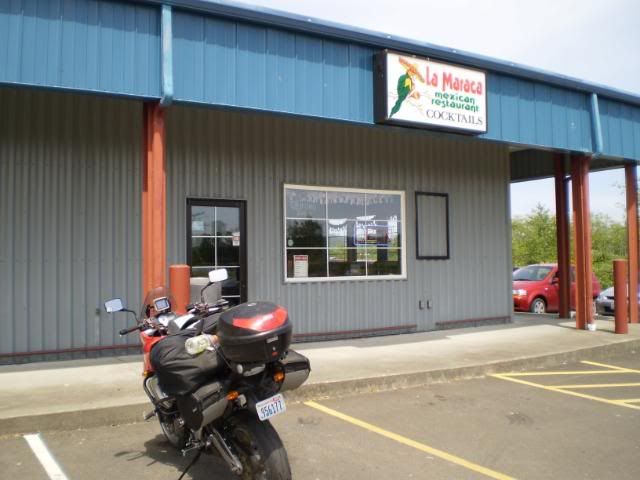 Bloody hell, roads are getting narrower, didn't meet any trucks on this stretch thank goodness.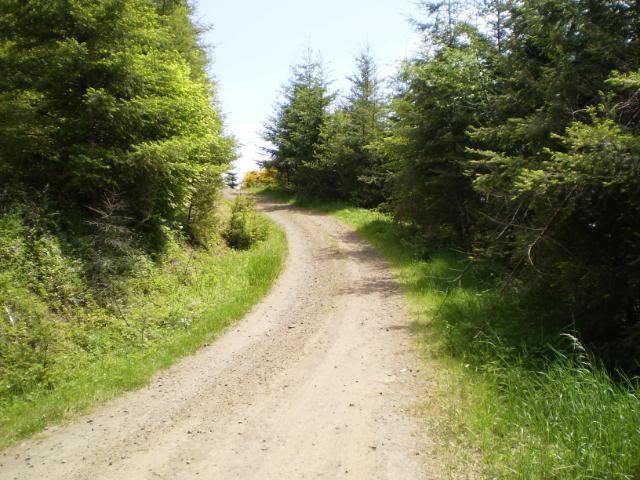 Getting back to civilization an Oyster factory-well couple of old huts really.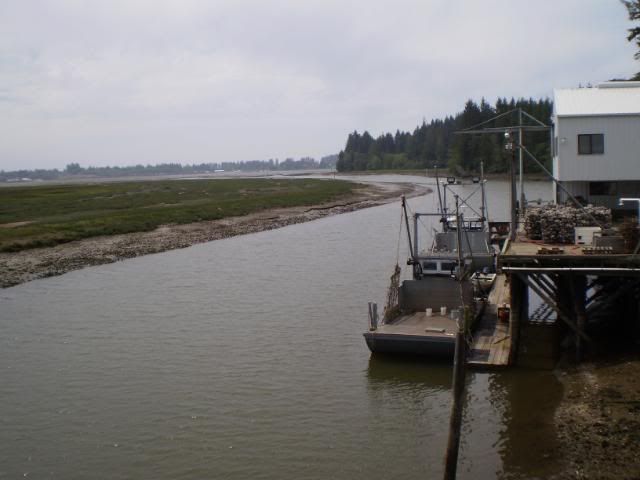 Got Marsh?
Got mud?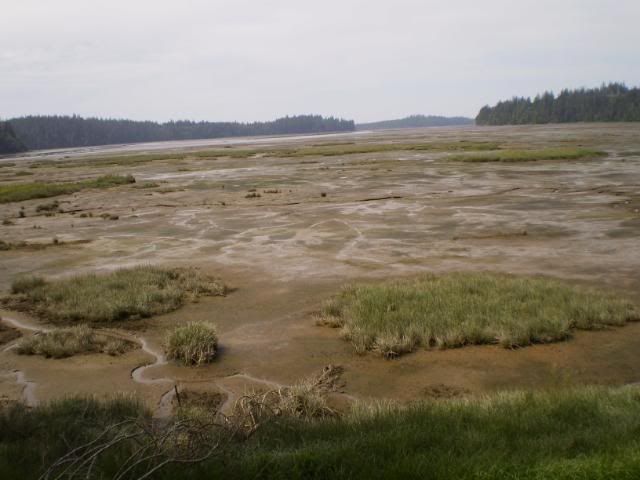 Got more mud?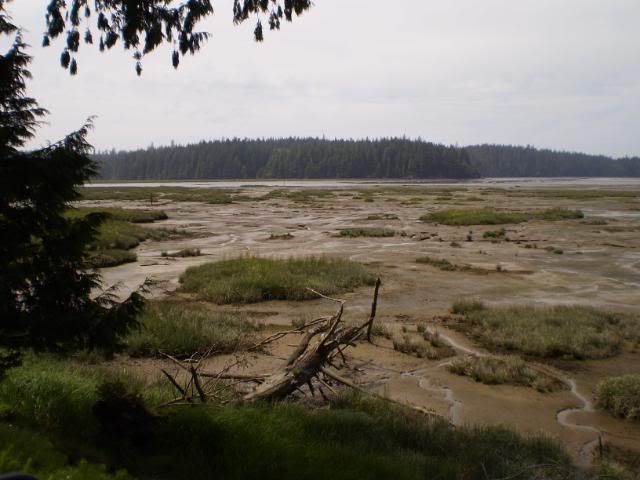 Where's the bloody sea gone??
OK, that's the closest I'll ever get to a trip report. Had a blast except it pissed with rain this morning and got me, my tent and all my stuff really wet. Only rain for about 2 weeks, but its warming back up and will be over 90 which is very unusual for us in the Pacific Northwet.
Machog
---
To view links or images in signatures your post count must be 0 or greater. You currently have 0 posts.
---
Last edited by Machog; 06-05-2009 at

01:03 AM

.
I hope it wont be your last report! Nice pics! Looks like you might want to look for a little more dirt worthy tire if you're going to keep riding those roads...
Can you map the route? I used to live in WA and fell in love with the peninsula. Did you made it around to Rialto Beach and Mora. Great place to strech the legs and see some pretty spectacular scenery. However, you will have to get off the bile and hike a little.
http://maps.google.com/maps?f=d&sour...,1.230469&z=10
My GPS doesn't down load or have a snail trail, but this was roughly the area. I then went on down to Ilwaco on regular roads. Have been to Mora and Riatlo Beach, but it was torential rain this morning, after two weeks of hot dry sunny stuff, so curtailed some of my trip. I'll be heading out again in a few weeks.
Yes, I really need some dual sport tires-I'll be calling for recommendations as soon as these are trashed-one more trip on rough logging roads might do it. They took a real pounding up there, but bike did great. Surface was rough, but very few potholes, the real killer of alloy rims.
Machog
---
To view links or images in signatures your post count must be 0 or greater. You currently have 0 posts.
Member
Join Date: Jul 2008
Location: Olympia, WA
Posts: 102
Mentioned: 0 Post(s)
Nice pictures Machog, thanks for sharing!
Member
Join Date: Jul 2008
Location: Raleigh, NC
Posts: 37
Mentioned: 0 Post(s)
Seattle Area Versys Get together
---
Hey Machdog

I have been lurking here since I got My Versys Last August. I have over 10000 miles so far from weekend camping trips. In fact I went around the Olympic Pininsula last weekdend also. What about trying to get the Area owners together for dinner ---or a ride??

Bob
Posting Rules

You may not post new threads

You may not post replies

You may not post attachments

You may not edit your posts

---

HTML code is Off

---