Gears Navigator strap down tail bag
---
Anybody have a review of this tail bag -- ? Seem like it might be a bit large but I'm not sure...
Gears-Navigator Strap-Down Tail Bag
Member
Join Date: Sep 2010
Location: London, ON, Canada
Posts: 1,346
Mentioned: 0 Post(s)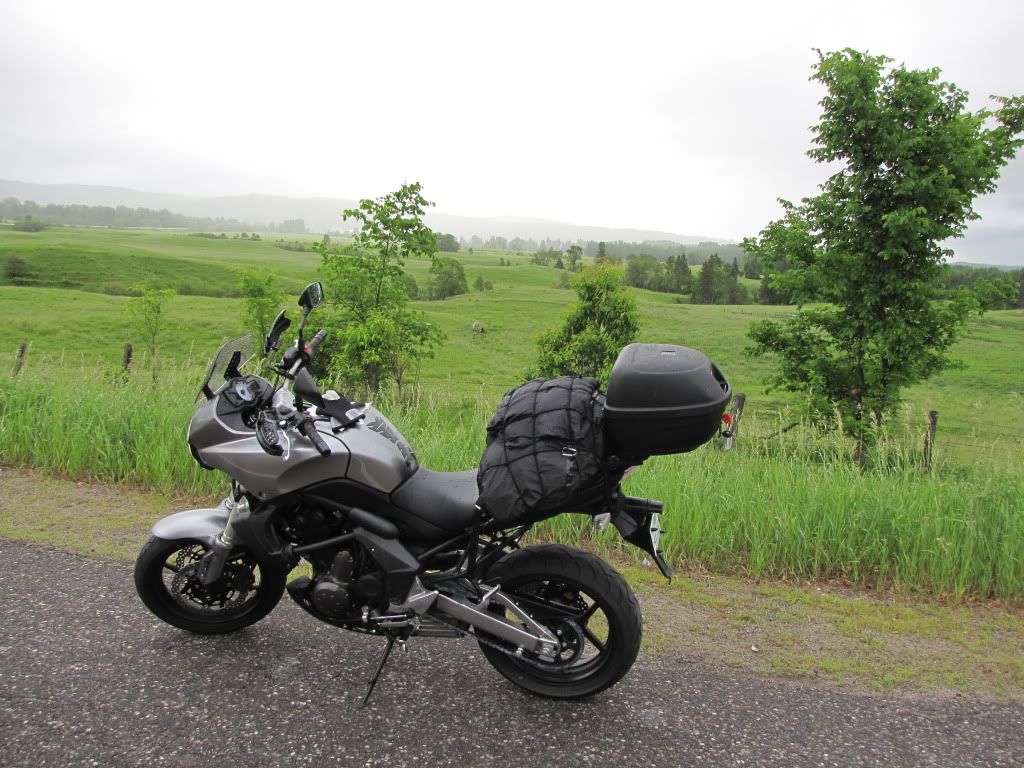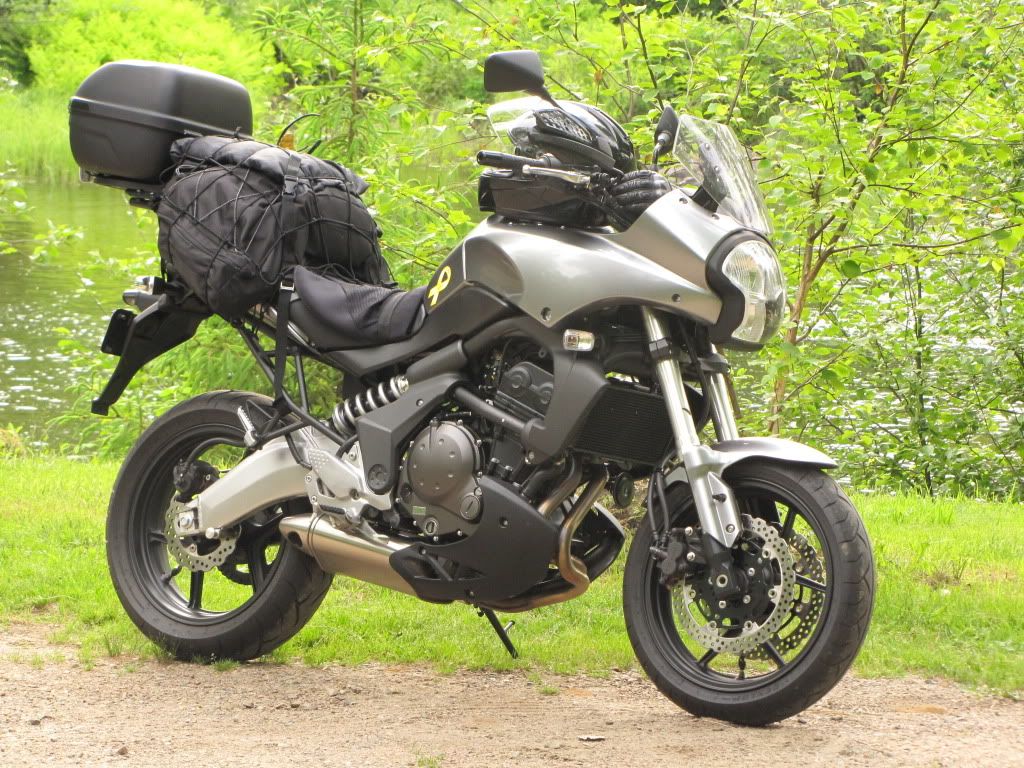 I had one. I really like this bag. It's a good fit on the Versys. It holds a lot of stuff. I used it for a week long trip (no camping) with a 26L top case and had all the space I needed. It straps down easily and secure. Four solid strap down points with easy to use straps and the V has MANY points to secure to. The rain cover fits well, kept the gear dry and stays put at all speeds. The design keeps the center of gravity low. All for a good price too of around $100, making it a very good value IMHO.
I replaced the bag with Givi E21 hard cases, better for daily use of the bike for me. But for soft luggage the gears bag was good.
---
Always trust your cape.
---
GeneHil - Mount Dora, FL
2011 Kawasaki Versys
Viet Nam: Dec67-Dec68 & Jul69-Dec72
That's great, thanks for the visual -- I can get the bag for 89 and it looks like the right size for me -- I was never good at converting cloths to liters capacity wise " How many liters are a pair of size 11 shoes? ;-) " But I can tell by the fit on the bike should be able to carry a few days/week worth of gear..

Nice bike -- always liked that color sceme...

Thanks!