Member
Join Date: Nov 2011
Location: Chicago
Posts: 98
Mentioned: 0 Post(s)
Rented Versys from Dubbelju in SF
---
Hi All.
I was sent to SF for work and missed the last few days of warm weather in Chicago so I decided to rent a motorcycle to enjoy the California roads and weather.
I found
http://www.dubbelju.com/
and they had a Versys for rent so I figured I'd give it a try to see what a stock one feels like again (and to reaffirm all the farkles I've done, which it did). Reservations were pretty simple online and they were very nice and things went very smoothly.
One day I spent driving north of SF to Muir Woods and Reyes Point. The second day I went south to Half Moon Bay/Pescadero to visit
http://harleyfarms.com/
which makes the best goat cheese I've ever had.
The weekend was a blast and gave me a chance to practice the twisties (I'm still a noob to those since it's a 2 hour drive from Chicago to decent curves in WI)
Here's a map of my routes:
https://maps.google.com/maps/ms?msid...97358,2.113495
And a few choice pics: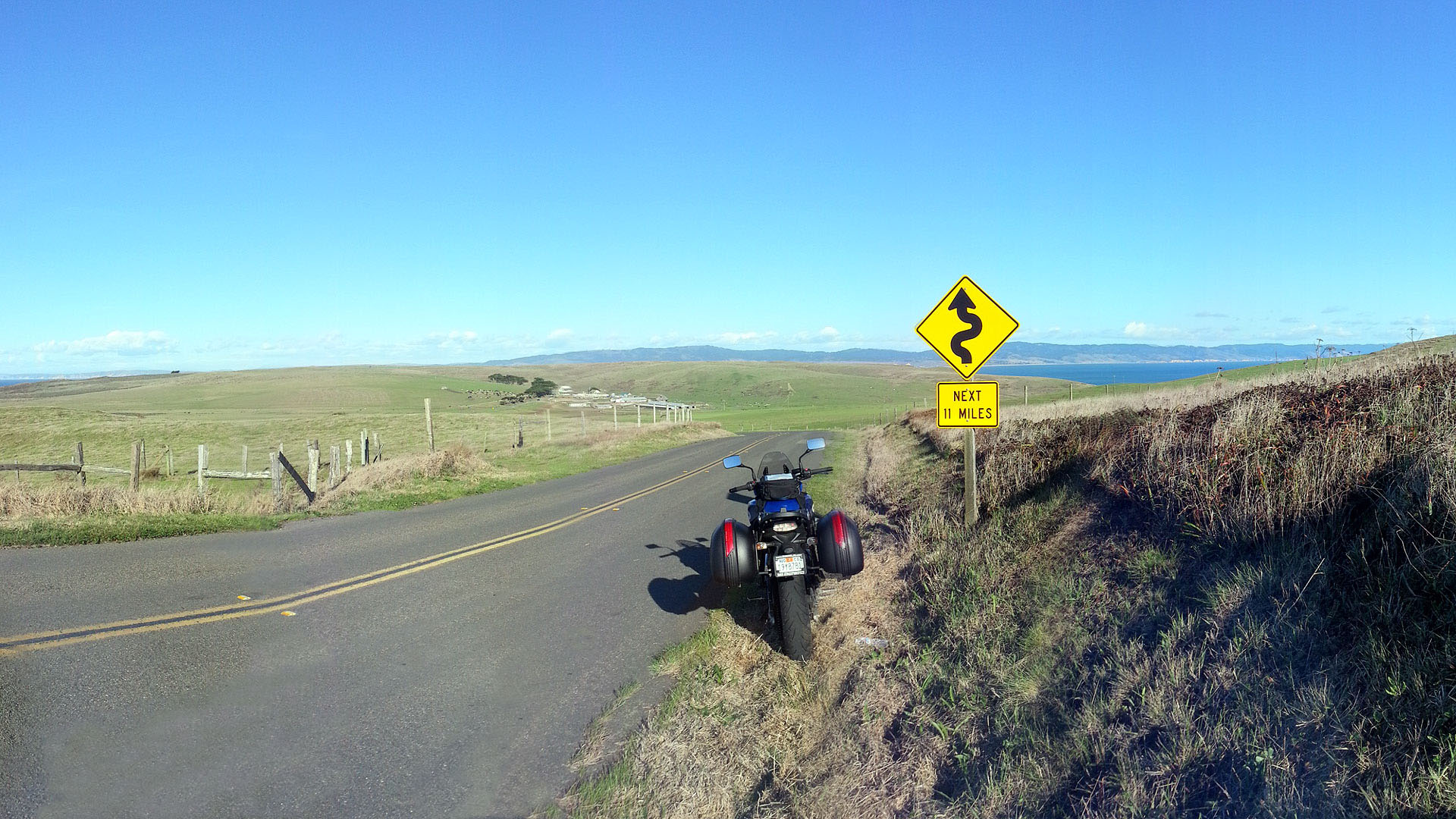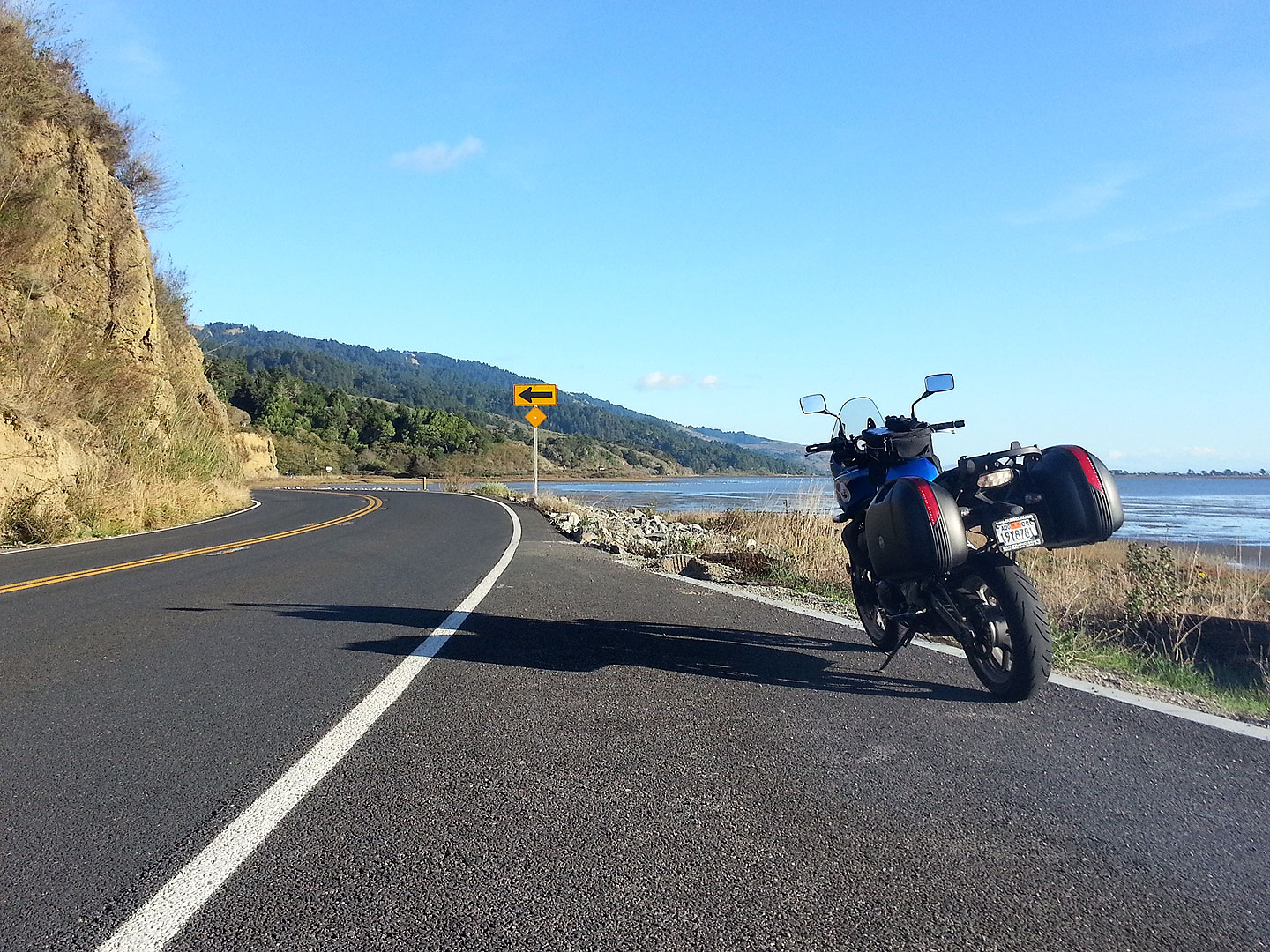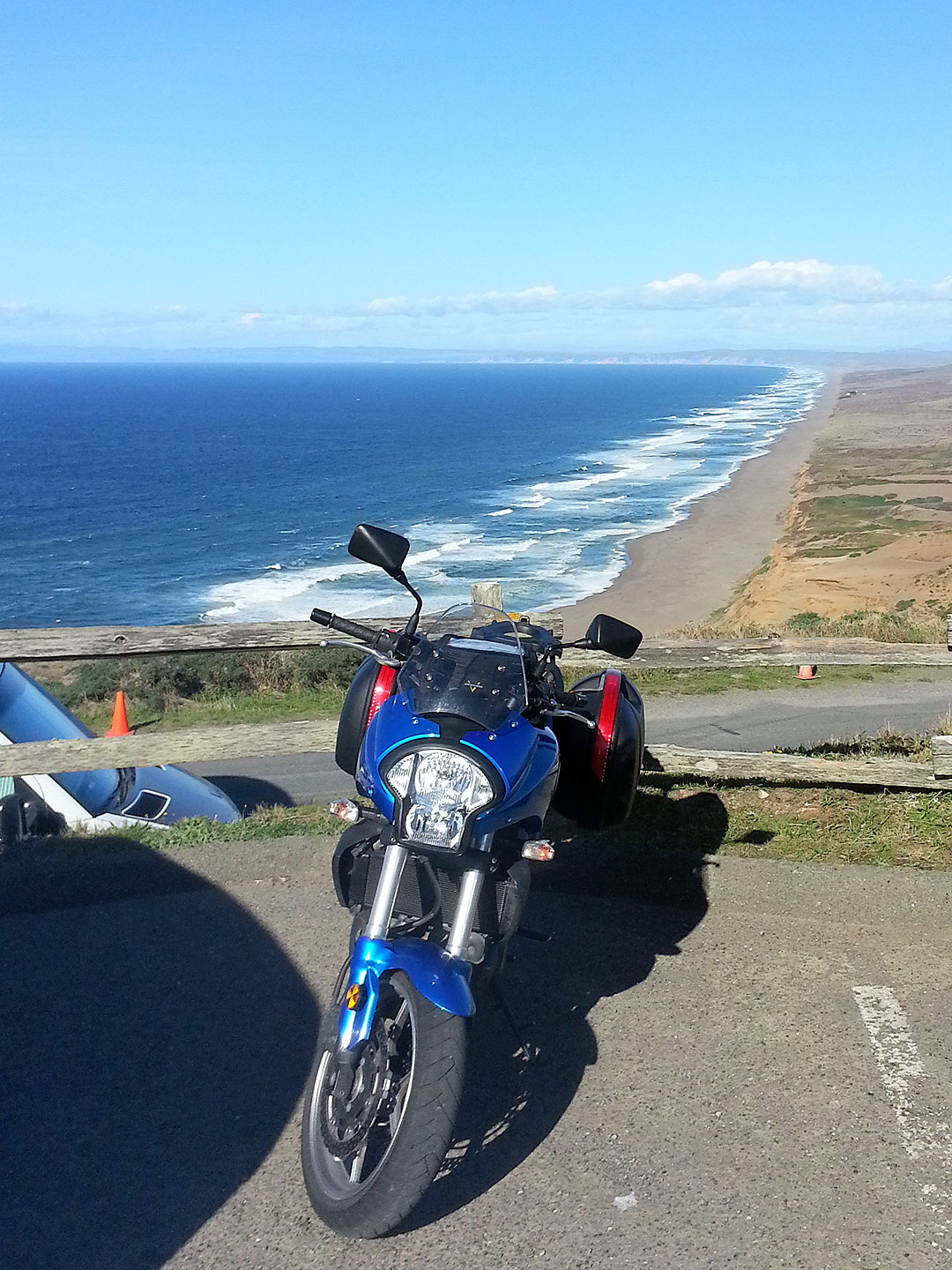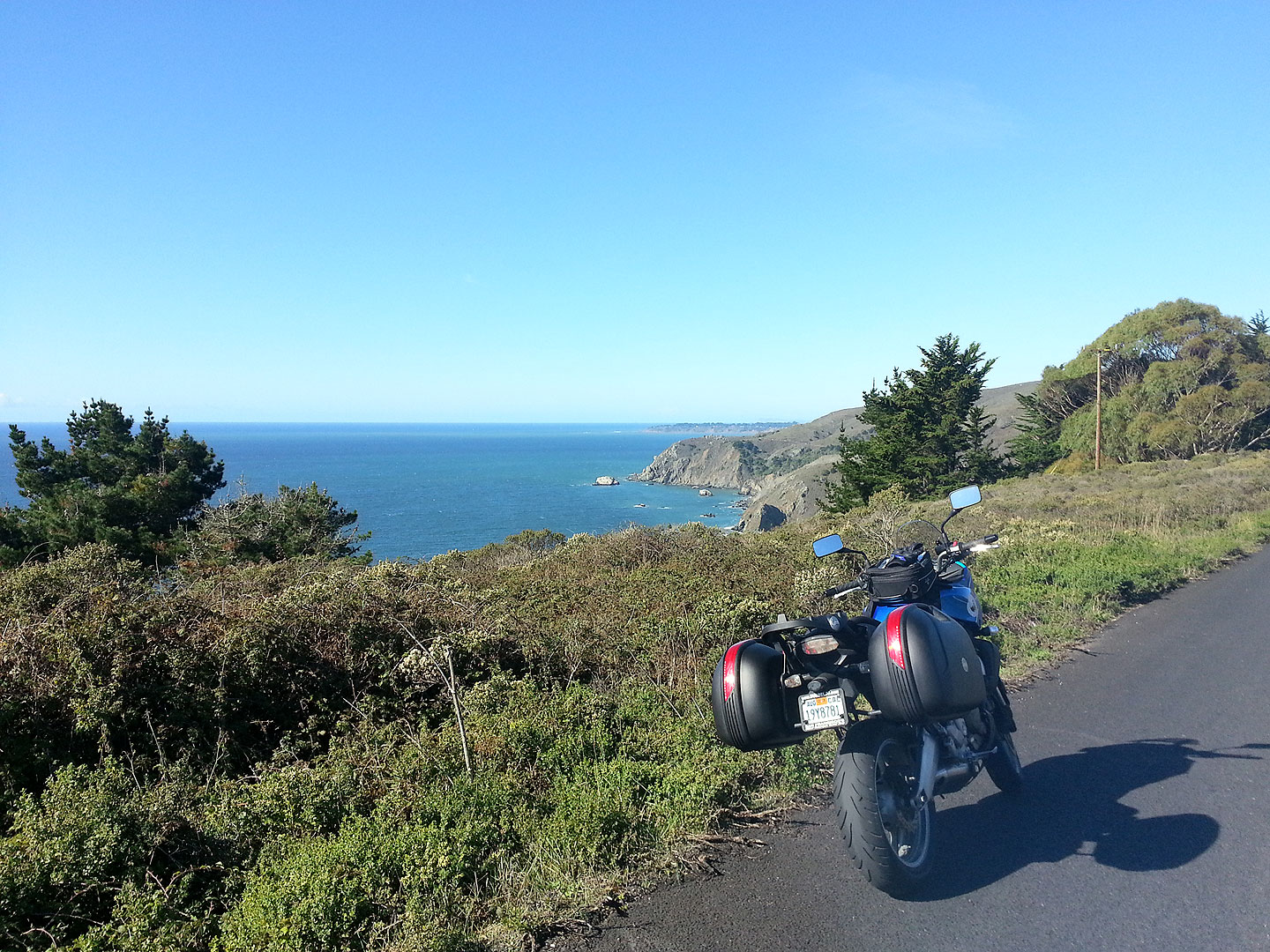 ---
2008 Kawasaki Versys
Member
Join Date: Oct 2009
Location: Clovis, CA
Posts: 315
Mentioned: 0 Post(s)
Looks like a nice trip. You hit some of our nice roads. Glad you had a great time and thanks for sharing the photos.
I rented that exact same bike from them to try out for a day before deciding to buy one for myself. They were great folks to deal with and I had a great day riding. So great in fact that I ended up buying one of my own...

Sounds like a fantastic ride you took. You hit up some nice areas around here...btw, it's Point Reyes...

Cheers!
---
2011 Imperial Red
Givi V46 / V35's SW Motech mounts
Skidmarx hugger Moto Werks bar riser
Mondo Motors LED Driving Lights
A little bit of road rash
Awesome photos!
---

To view links or images in signatures your post count must be 0 or greater. You currently have 0 posts.
( RIDE FREE BE SAFE )
To view links or images in signatures your post count must be 0 or greater. You currently have 0 posts.

Member
Join Date: Nov 2011
Location: Chicago
Posts: 98
Mentioned: 0 Post(s)
You're welcome guys. BaileyMan, I knew it was Point Reyes... must have had a brain fart at the end of a long day!

As I mentioned, this stock V also affirmed my farkles. Here are some notes.

- Speedy lowering kit - Stock ride height is actually fine for me, but the additional 1.5" on my lowered V make it easier to get my leg over the panniers when (dis)mounting the bike.
- Speedy flat foot - the reason the rental is parked somewhat precariously in the first picture is b/c i was looking for firm ground for the kickstand, but traffic was very light so no issue. I also felt that the stock V leans over a bit too much requiring a lot more effort to pull up straight.
- Speedy lowered foot pegs & high way peg mounts - after 3 hours of riding, my left knee started complaining about the stock location.
- Givi windshield - very useful. Stock is pretty much useless
- Hand guards - my hands were freezing at night b/c I brought my summer gloves and had no guards
- Grip puppies - provide a little more cushioning
- GPS mount & Power Port - both quite convenient as my old GPS started losing juice and I had to use my phone (in tank bag with clear top). The rental had a RAM mount and BatteryTender hookup, but I did not have the accessories to use them.
---
2008 Kawasaki Versys
---
Last edited by filbert; 11-13-2012 at

05:48 PM

.
Posting Rules

You may not post new threads

You may not post replies

You may not post attachments

You may not edit your posts

---

HTML code is Off

---