Member
Join Date: Feb 2014
Location: Cincinnati, OH
Posts: 609
Mentioned: 2 Post(s)
New Exhaust
---
Figured it was time to spend the money to get a little different sound from my beastie, so I put on the middle of the line Two Bros. pipe a couple of weeks ago, with the P1X power tip. A little bit of a shock after having gotten used to the OEM over the last few years. I wear plugs and can't really tell the diff on the highway, but definatley can tell when starting from a dead stop. Going a a trip this weekend so will give more of a report later. BTW, I wanted to get a smaller Yoshi, but could only find the one that sticks up about 8" above where the top of the existing OEM pipe stops.
---
rayj
2009 Versys (Mine's Green)
Member
Join Date: Feb 2014
Location: Cincinnati, OH
Posts: 609
Mentioned: 2 Post(s)
Did a 2.5 Memorial weekend ride with some guys into eastern Ohio basing out of Athens for a couple of nights. Weather held up and the twisties were great. I was the only rider with a chain, so you know what the sizes of the other bikes. I was sure there would be some negative comments on the sound, but actually got positive remarks on how it sounded when we were at cruising and passing speeds. The only time the Two bros. pipe seemed a little annoying is when fist starting out in 1st year. All and all I'm a happy camper with this mod. It's about 10 lbs. lighter than the OEM, and supposedly adds a couple of hp.

Tried attaching a clip showing the sound, but it said I needed a security token from the administrator???
---
rayj
2009 Versys (Mine's Green)
You can just upload the sound clip to YouTube and embed the video.

From the sounds of it, you might have been in a group where most of the bikes would have loud pipes on them anyway (i.e. a cruiser group), not sure a Two Brothers pipe would be hearable over a straight piped Harley.
Member
Join Date: Apr 2016
Location: Kenosha, Wi
Posts: 52
Mentioned: 0 Post(s)
So it sounds like you installed the P1x power tip immediately when you installed the TBR exhaust. Did you try without the P1x to compare?

I installed a TBR exhaust last week and now have a mob full of neighbors with toarches and pitchforks after me.. not really but i found I'm less willing to wind out the gears in suburbia Wisconsin. Trying to figure out if I should get the p1x, or say screw it and be that guy.

I will NEVER go back to the stock exhaust.. sounds so much better(to me at least).
---
Ring Rippers Founding Father
To view links or images in signatures your post count must be 0 or greater. You currently have 0 posts.
[/FONT]
Member
Join Date: Mar 2017
Location: Atlanta GA
Posts: 338
Mentioned: 0 Post(s)
Is there any performance benefit in changing the exhaust? My guess is NO unless you also do something to make the intake less restrictive and perhaps also do something to change the fuel management.

Doing all 3 might cost a pretty penny, not sure it is worth it perhaps better to just buy a larger used bike. In ant event I don't see the point of loud anymore, half deaf today l am sure at least in part for riding around in the early 70's with Dunstal megaphones on my bike and no ear plugs.
---
Last edited by Jack of Heats JoH; 06-13-2018 at

05:45 AM

.
Member
Join Date: Apr 2016
Location: Kenosha, Wi
Posts: 52
Mentioned: 0 Post(s)
Oh most definitely! But only in my bikes ability to make me grin.
The sewing machine was really starting to wear on me,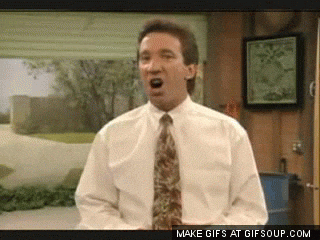 ---
Ring Rippers Founding Father
To view links or images in signatures your post count must be 0 or greater. You currently have 0 posts.
[/FONT]
Posting Rules

You may not post new threads

You may not post replies

You may not post attachments

You may not edit your posts

---

HTML code is Off

---