Anyone have a MRA Touring windshield?
---
Member
Join Date: Feb 2010
Location: Pine Grove, Pa
Posts: 212
Mentioned: 0 Post(s)
Yep, I do. Got it used off MackDaddy. Pictures on his bike can be found here -
http://www.kawasakiversys.com/forums...ead.php?t=8770
I'm still playing with it, but so far it seems like it will work out. I like the way it looks over most of the other shields out there and the price was good.
I have it mounted in the highest holes. No buffeting and made the ride quieter, but when I had my face shield up on my helmet it would blow it partially closed. I like to ride with it open for more air. So I tilted the top of the MRA shield front 3/8" by putting wooden spacers behind the shield, that didn't really change anything. So I removed the shield from the helmet and have been using it this way for a few hundred miles. I am happy with this for now, but it is only temporary. I wear glasses in place of the helmet shield and with this set up I get a nice air flow in my face but it's not annoying and it doesn't bother my eyes. But having no shield on the helmet won't do for cold or rainy weather.
I am doing a ride tomorrow with the wife, so another test will be with the Scala Rider headset. With the stock shield when I would ride with my helmet face shield open it would activate the Scala Rider and she would hear a constant wind noise. We'll see how it works with the MRA and no helmet face shield...
It is all just an experiment in progress to find what suites my personal needs.
Mike
Thanks WindWalker. I am torn between the Vstream and the MRA. I just don't want a very large screen, and these two seem to work well for folks without being overly large.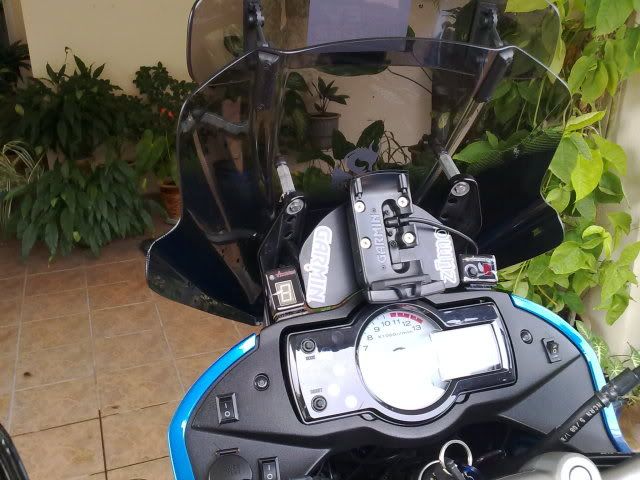 Not sure on your request, but this is MRA by kawasaki. Its more sporty looking, not that good on wind protection.
Member
Join Date: May 2009
Location: near Lexington KY
Posts: 21
Mentioned: 0 Post(s)
Would sure like your opinion.
---
I too want to get away from the stock windshield. As far as looks I like the MRA with spoiler but from what I understand the Givi offers the most wind protection. It looks like MRA touring shield from Twisted Throttle looks like it might be a good compromise. Anybody have any personal experience with all three?
Thanks, Scott
Posting Rules

You may not post new threads

You may not post replies

You may not post attachments

You may not edit your posts

---

HTML code is Off

---