Member
Join Date: Jul 2016
Location: Dirty Jersey
Posts: 160
Mentioned: 0 Post(s)
Coretech 2.0 12 liter tank bag
---
So the Oxford was a "fail": too big, too cumbersome, not what I needed. After returning the Oxford to revzilla, I ordered the magnetic mount Coretech 12 liter. It will hold a clean T-shirt, a 16 ounce drink bottle, plus a few other things (sandwich, small electronics, etc.), as well as having a smallish map pocket that does a nice job of holding my iPhone (though I will have to fab-up a sun shade to better see the phone when using it as a gps). Anyway, on to the pictures: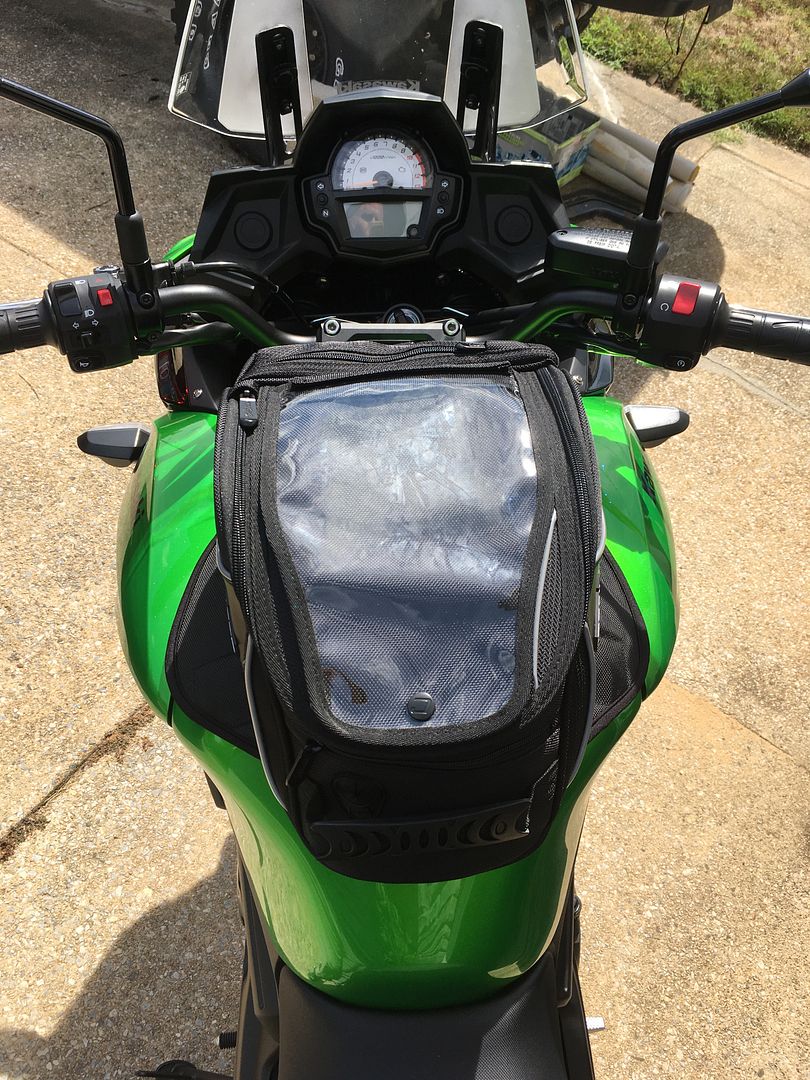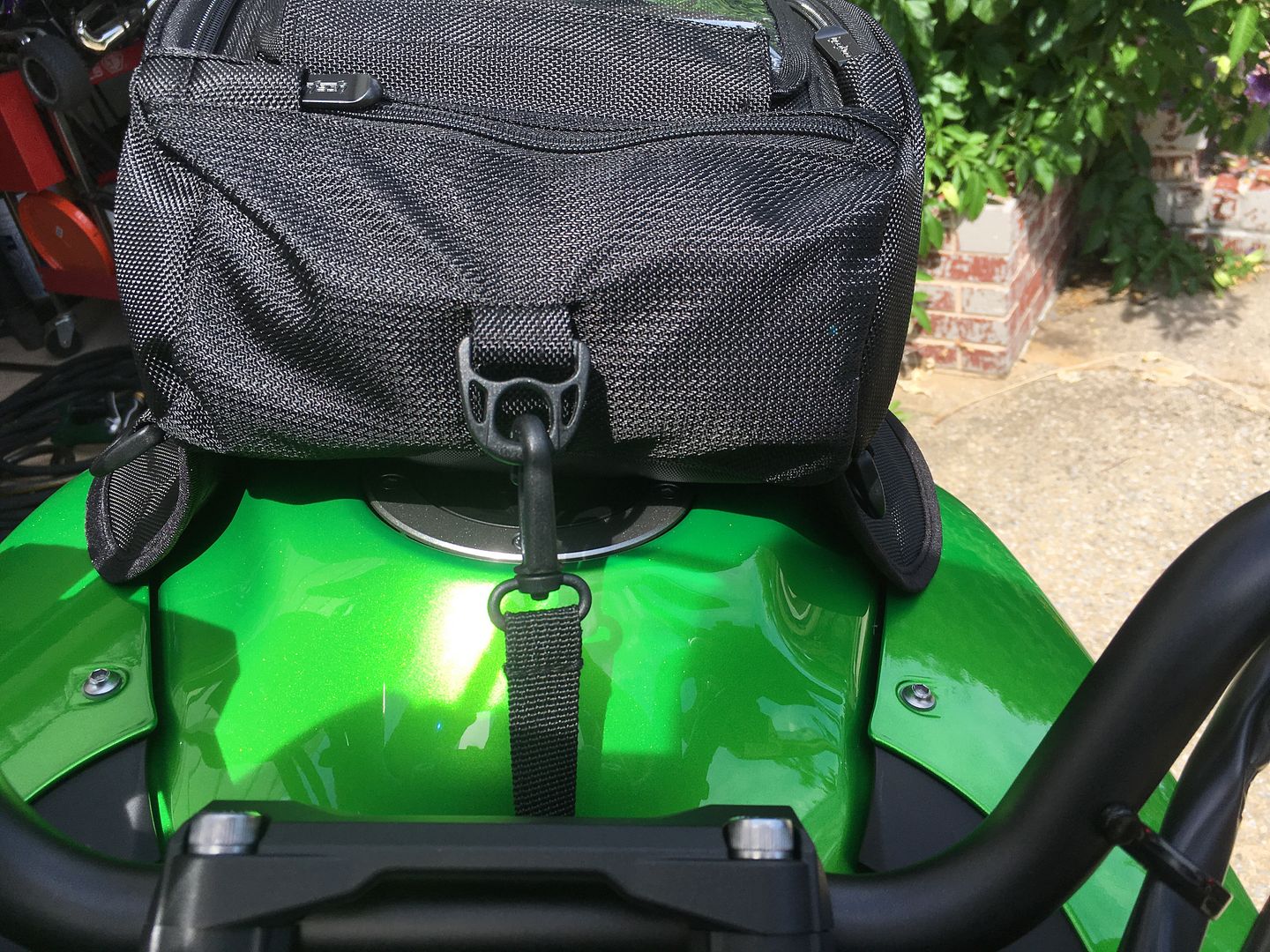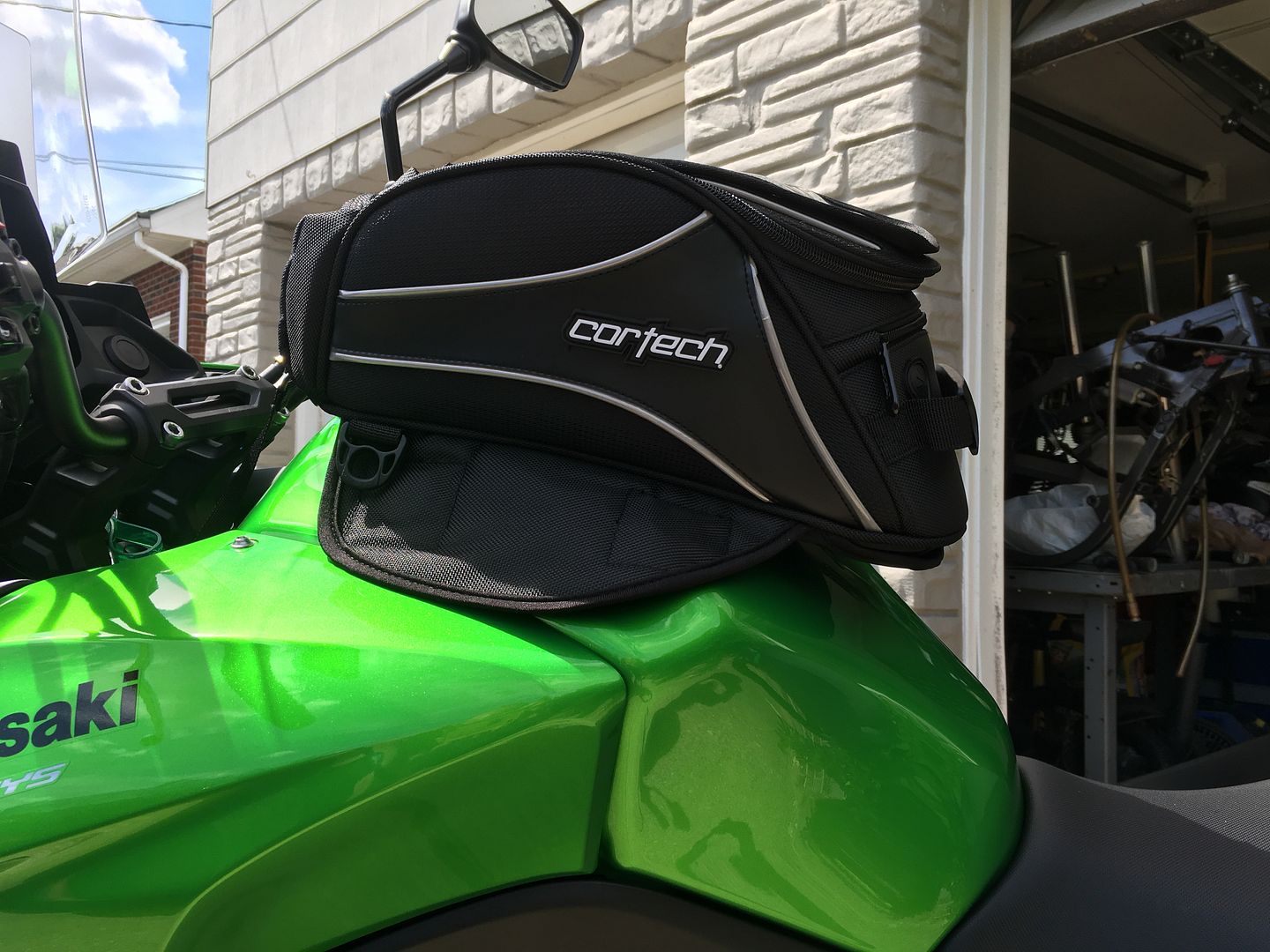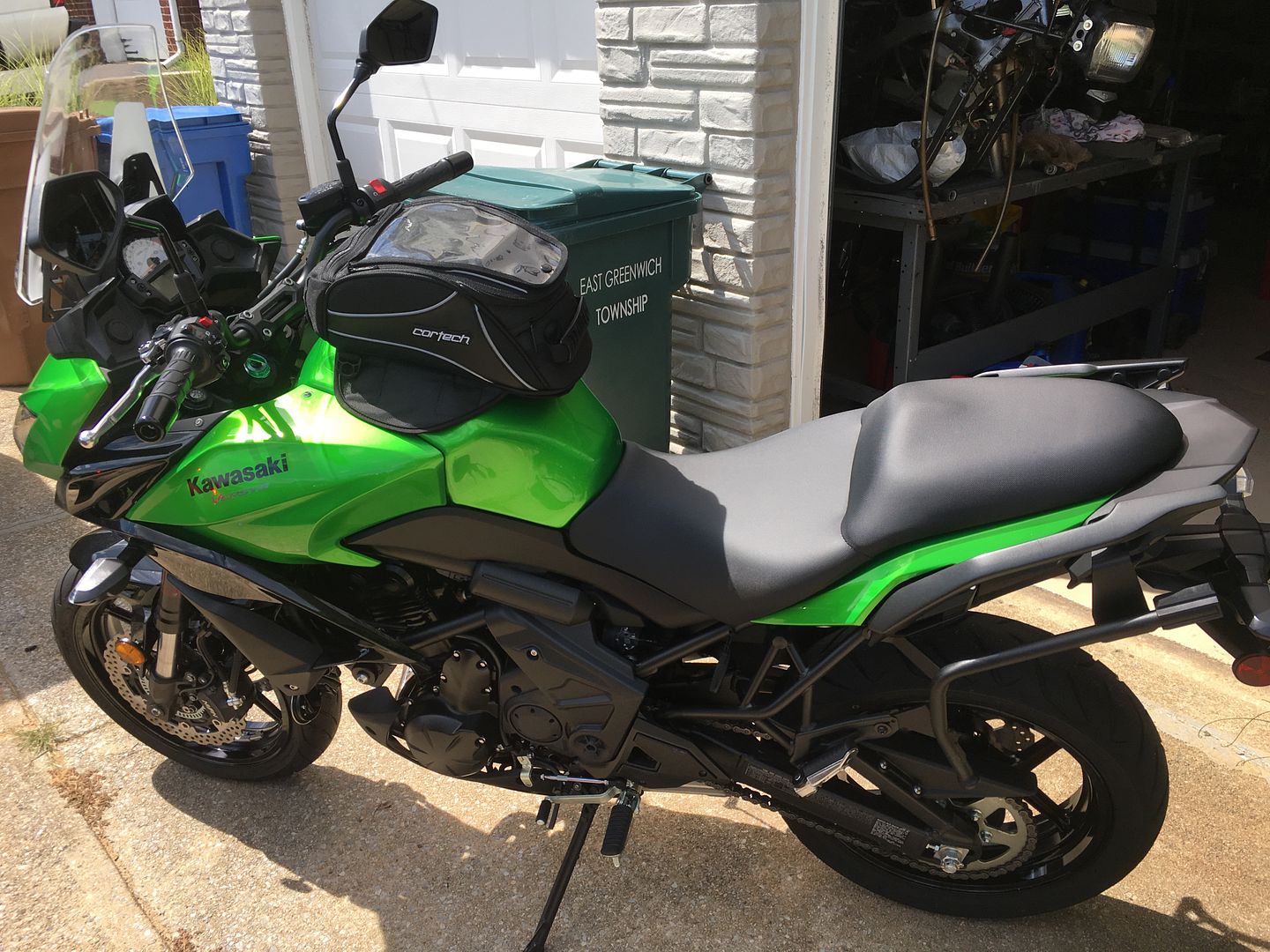 So if you're looking for a nice fitting magnetic tank bag that is good quality and doubles as a (smallish) backpack, you may want to check out this guy.
I have that exact bag and cannot figure out how to attach it, as it seems to want to fly off (side magnets don't have much to stick to because bag is larger, and cowlings are plastic). It works great on an FJR, and it's a GREAT bag !
Of course, I could be mounting that bag all wrong. But, I see that you are using a strap.
In the mean time, I really like the CorTech 8 Liter bag that looks like that one, just smaller and the magnets have a good area to stick to.
.
.
---
No matter where you go - there you are.
Member
Join Date: Jul 2009
Location: Ottawa, ON
Posts: 3,353
Mentioned: 4 Post(s)
Looks good. In the past I've had issues with magnetic tank bags staying stuck to the tank with the large amount of plastic. Another member suggested putting magnets under the plastic fairing. Another option is the Givi 3D tank ring bag.
http://www.kawasakiversys.com/forums...ag-review.html
---
Last edited by twowheels; 09-07-2016 at

05:52 PM

.
Member
Join Date: Oct 2010
Location: San Antonio, TX & Moosehead Lake, ME
Posts: 3,296
Mentioned: 2 Post(s)
My wife has that bag on her Suzuki (with a steel fuel tank, thank you) and it's served her well. The only shortcoming we've found is that both the zipper pull tabs snapped off. Easy though not elegant fix - small black zip ties.
---
Arion

"Plan? Plan! There ain't no plan."
Pig Killer, Mad Max Beyond Thunderdome
Member
Join Date: May 2016
Location: Omaha, NE
Posts: 272
Mentioned: 1 Post(s)
I use a tanklock bag, I like it because it (mostly) sits up off the paint, and it's easy on and off for fill-ups. BTW I have an extra
Givi XS320
for sale, which is the tank bag made to fit the 2015+ versys 650.
In case anyone is searching for a gas cap mount bag that fits our bikes, I ended up with an Ion (SW-Motech's new, budget line) Quick-Lock bag on my '15. Smaller than bags I've used on prior bikes, but expandable, has a (skinny) map window, and there's no interference from the bars at full lock. It's the same dimensions as SWM's Quick-Lock EVO Day-Pack bag, so that one would work, too. You know those bikes you see with ridiculously big, sky-high tank bags that the rider can actually lean on? Yeah...that's been me for the last 20+ years, so I'll have to get used to a small bag and carrying less "stuff" (or at least finding other places to stash it.)
Posting Rules

You may not post new threads

You may not post replies

You may not post attachments

You may not edit your posts

---

HTML code is Off

---