Need to pack a set of wrenches on your next ride? Motion Pro's Ti Prolight set makes it easier than ever. These wrenches are made entirely of ultra-light titanium and, as a result, they are 75% lighter than standard steel wrenches of the same size. This means that you'll barely be able to notice that them, whether you carry them in a backpack or somewhere else on the bike.
Available in sets of 8/10/12/14mm and 8/10/12/13mm, the Motion Pro Ti Prolight wrenches are a great back-up set for yourself, or a perfect stocking stuffer for another motorcycle enthusiast. Who doesn't love a bit of gratuitous titanium? Give
MIKE
a call at 866.931.6644 ext.
804
if you're interested. You can also send a message through the forum or an email to
FORUM at RIDERSDISCOUNT dot COM
and we'll get back to you right away! Price is $75.00 shipped in the lower 48.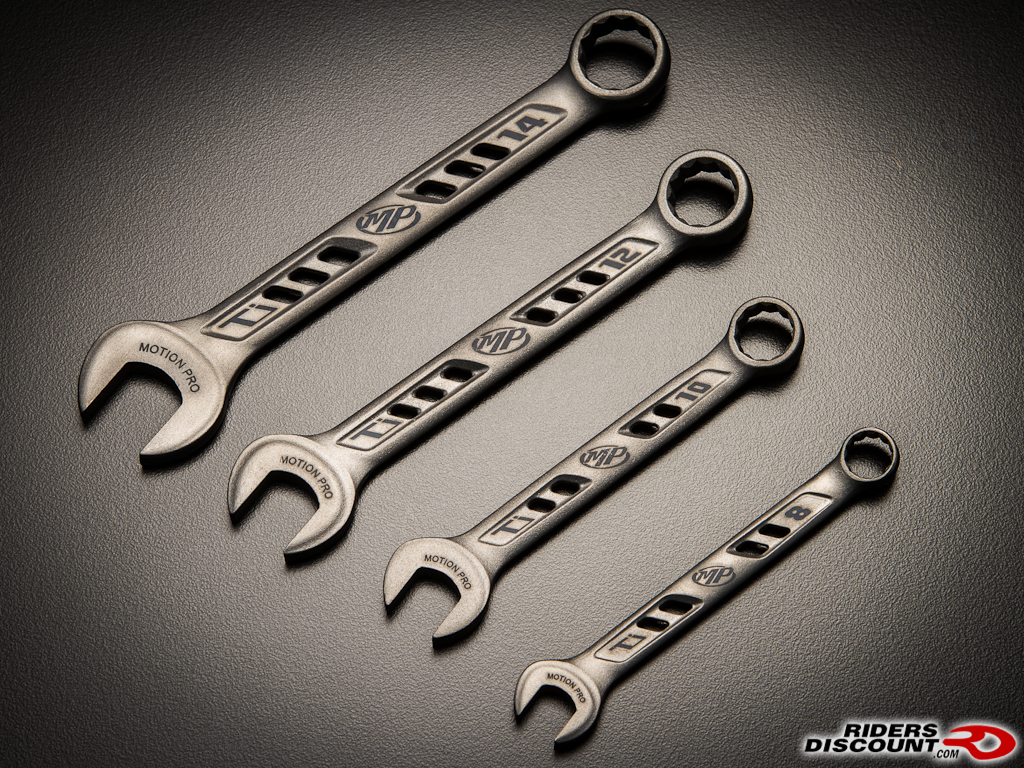 Titanium makes these wrenches absurdly light and super durable.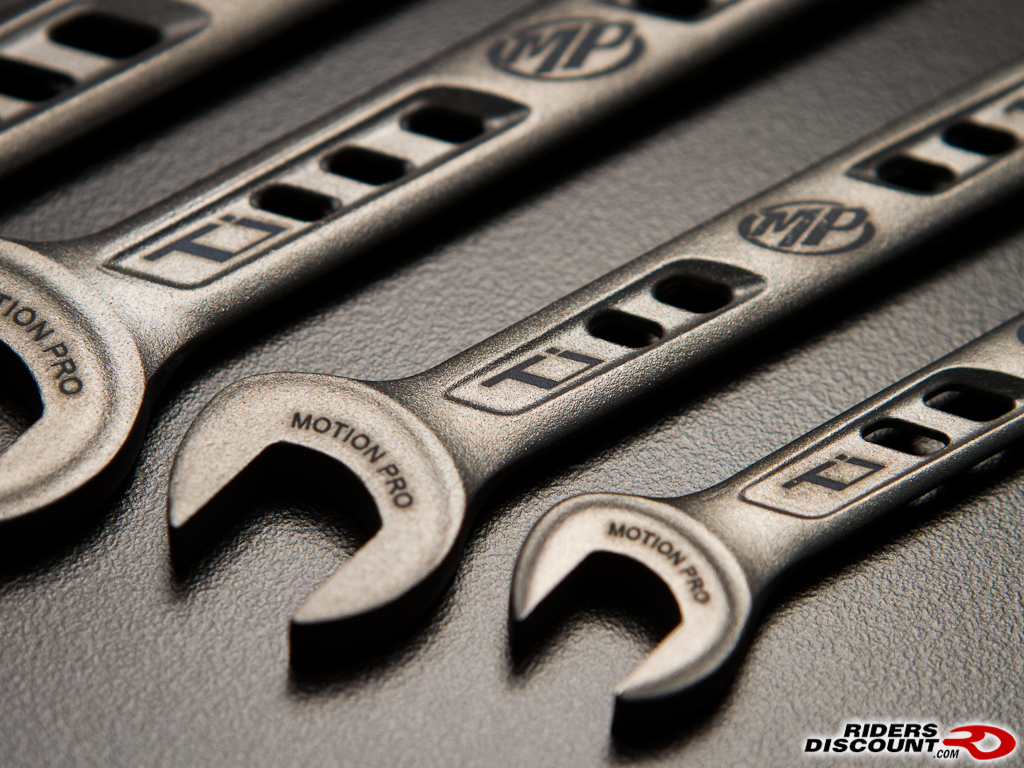 All Motion Pro Ti Prolight wrench sets come with a durable nylon pouch.